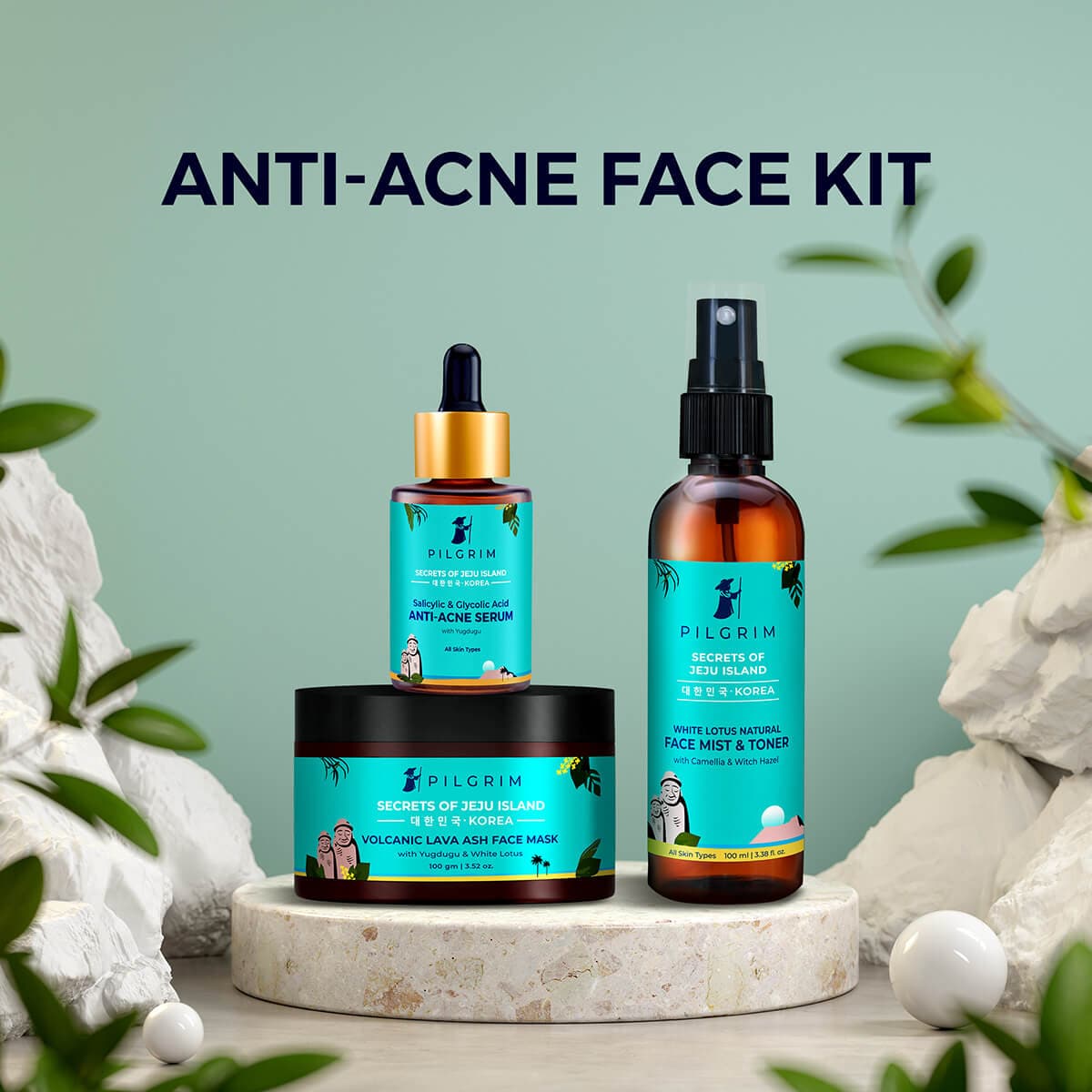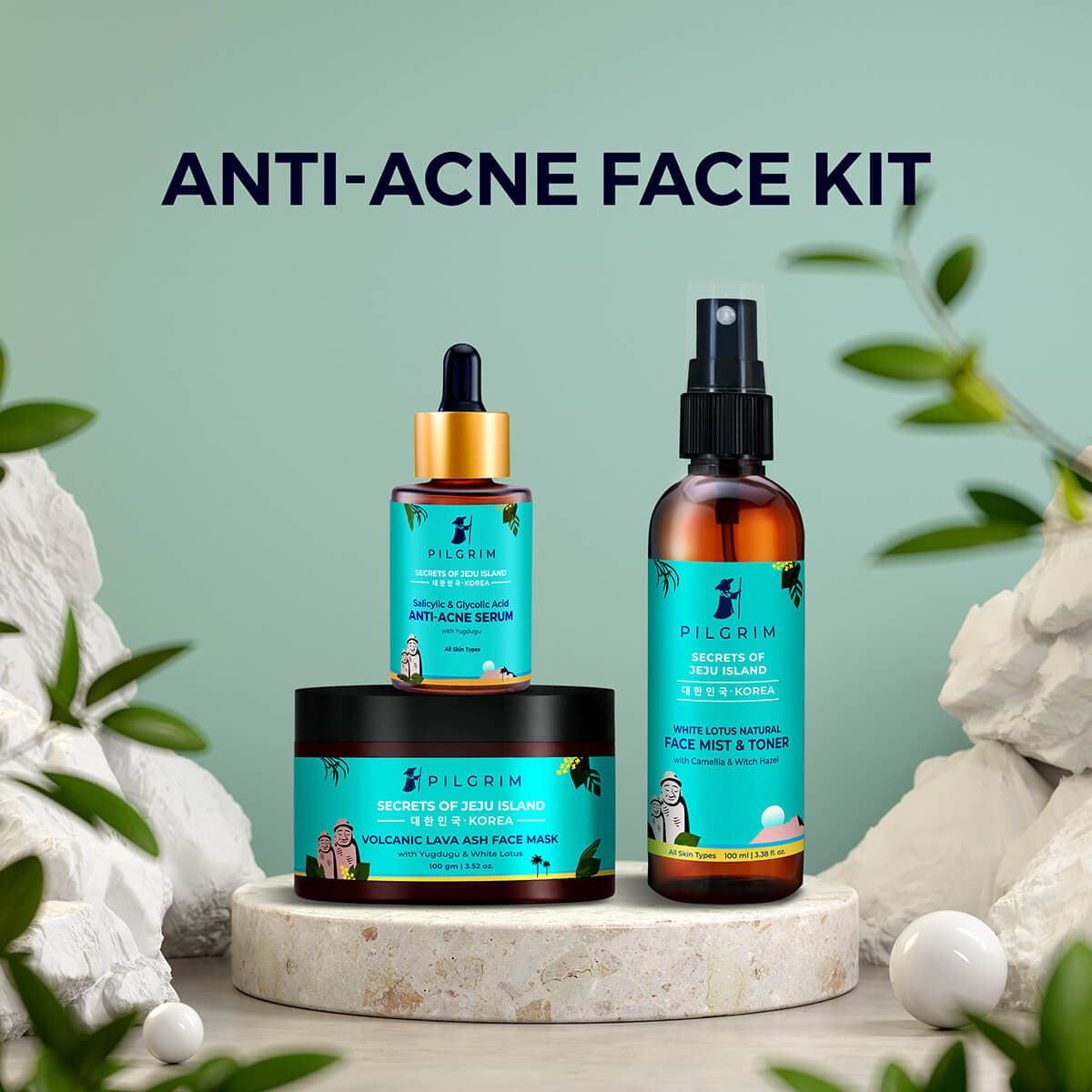 Anti-Acne Face Kit
For Acne Marks, Pimples | Derma-Tested
MRP inclusive of all taxes
Free shipping On orders above ₹199
Product Description
Looking for a skincare ritual for acne-prone skin? The Anti-Acne Face Kit is perfect for you! It features Volcanic Lava Ash Face Mask, Salicylic 1% & Glycolic Acid 3% Face Serum and Volcanic Lava Ash Toner. Powered by deep pore cleanser Volcanic Lava Ash, the face...
Anti-Acne Serum Apply 3-5 drops of serum to clean and dry skin before creams, oils or moisturizers. Spread evenly across the face and neck with your fingertips. Gently pat it on for enhanced absorption. Face Mist & TonerOn a clean face & neck, spray from 6-8 inches away, with eyes closed & lips gently pursed. Let it sit & dry. Face MaskScoop out a generous amount of the mask and apply evenly on the face in a thin layer, avoiding the lips and eye area. Leave the mask on to dry for 12-15 minutes. Rinse well with lukewarm water, using circular motions. Pat dry with a clean cloth. Follow with day cream or night serum as suitable.
Pilgrim is "Clean Compatible". Not just free of harmful and toxic chemicals but uses only those ingredients that either enhance the health of our hair & skin or support the effectiveness of formulations.
For best results, try our kit
FAQs
Yes! This ritual is unisex and can be used by both men and women.
It can be used by oily and acne-prone skin types.
The Anti-Acne Face Kit fights and prevents acne, deep cleans pores and clears skin.
Besst one!!
I can legit feel the difference, like wooow, never sensed such a visible difference! Thanks a lot!
Worth buying..
This product has great value for money
Only product which I use!
This product has been extremely useful for me!!
Really suits my skin!
Have tried so many products before, all of them failed, but this is really helping me in solving my issue🙏🙏