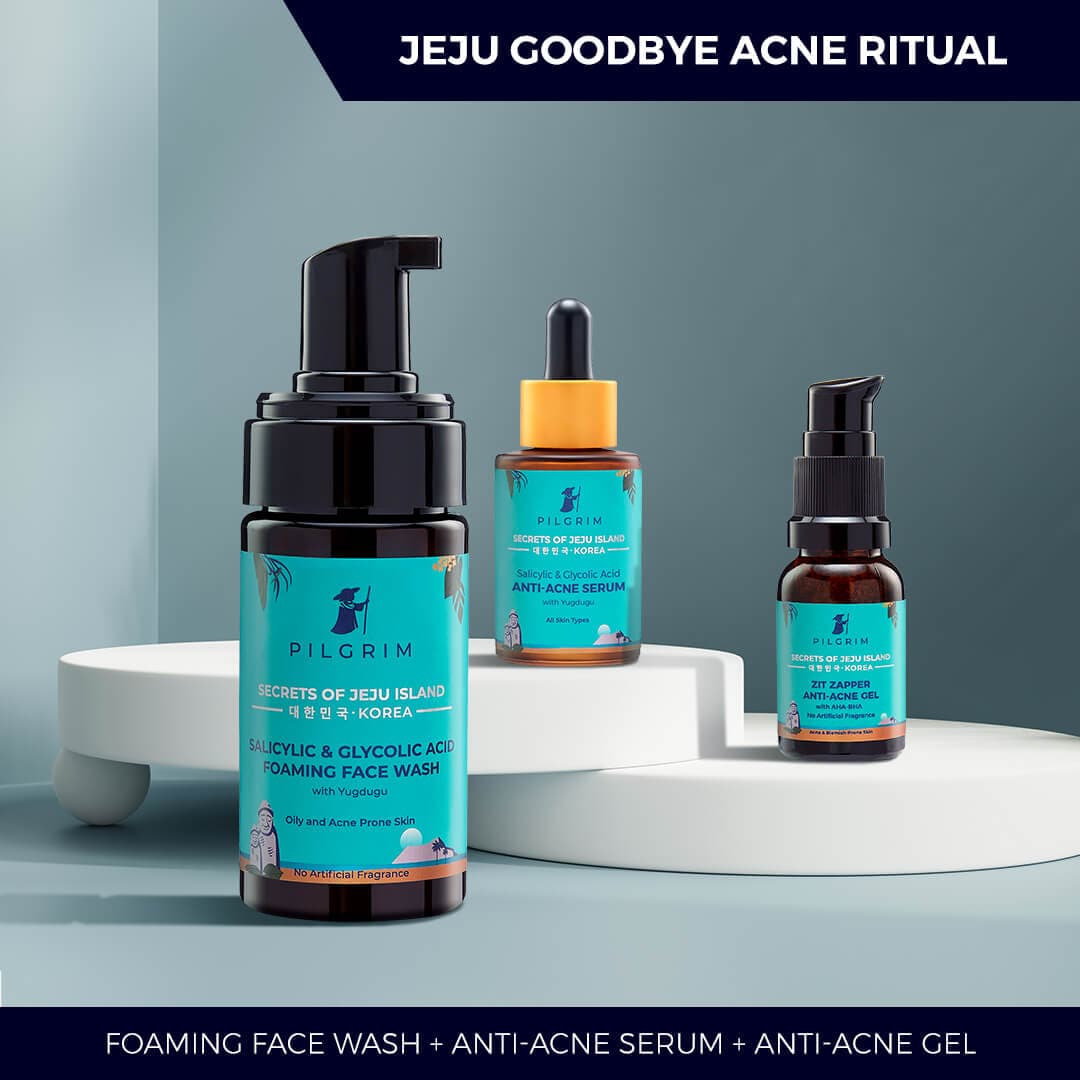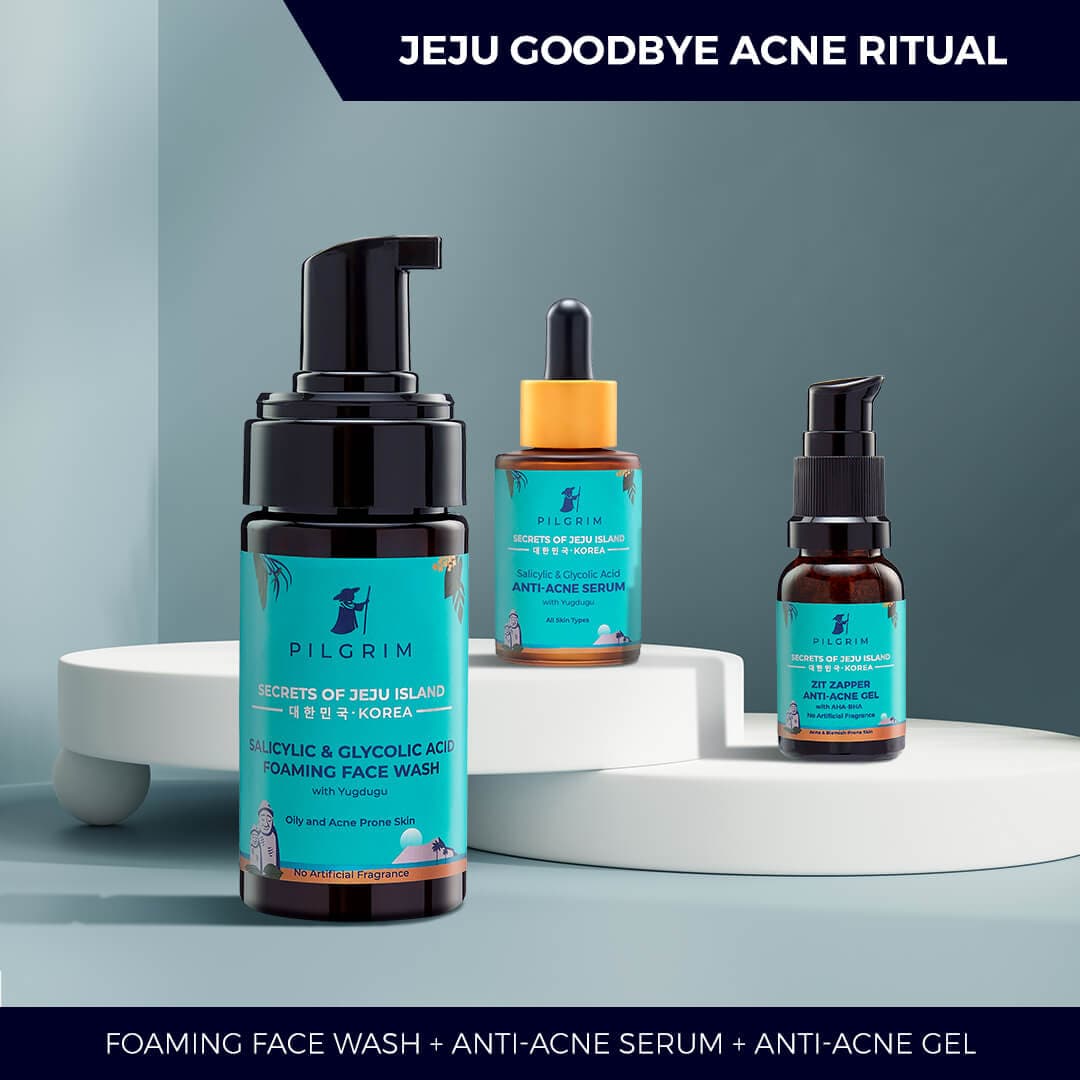 K-Beauty Goodbye Acne Ritual
Discover Clean & Clear Skin
MRP inclusive of all taxes
Free shipping On orders above ₹199
Product Description
Want an easy and effective skincare routine to banish acne? Jeju Goodbye Acne Ritual is a 3-step ritual that can help fight active acne, reduce breakouts and smoothen skin texture. It contains an acne-fighting combo of face wash, serum and spot treatment gel...
Face Wash: Apply 1-2 pumps to the skin in gentle circular motions for 30 secs only. Avoid eye and lip area. Rinse with lukewarm water and pat dry. Follow up with a moisturizer. Anti-Acne Serum: Apply 3-5 drops of serum to clean and dry skin before creams, oils or moisturizers. Spread evenly across the face and neck with your fingertips. Gently pat it on for enhanced absorption. Anti-Acne Gel: Apply after cleansing, toning, and moisturising as the last step of the skincare routine. Dot over active acne. Can also be applied as a thin layer over other problematic areas of the face like post-acne dark spots & scars, blackheads, whiteheads, and any other discolourations/imperfections of the skin.
Pilgrim is "Clean Compatible". Not just free of harmful and toxic chemicals but uses only those ingredients that either enhance the health of our hair & skin or support the effectiveness of formulations.
For best results, try our kit
FAQs
Yes! This ritual is unisex and can be used by both men and women.
It can be used by acne-prone skin types.
The Jeju Goodbye Acne Ritual helps fight active acne, reduce breakouts and smoothen skin texture.
It made my skin so smooth and soft
What else would you need when you have such an amazing product to keep your skin soft and smooth all day long I apply it in the morning around 8 AM and come back at 9 PM, and the best part is that my skin still feels soft and nourished after a long days work! Highly recommendable !
Super cute packaging
I had never paid attention to the packaging of the products until I came across Pilgrim. The story behind each range is so enticing and fun to read! Loved the way they have put forward a gripping story along with this amazing product for my skin.
A part of my everyday essentials
This has become a part of my everyday essentials to help keep my skin happy and glowing. I am so glad I got to experience the best of the worlds beauty at home by Pilgrim!
Was looking out for something like this!
Even though I am in my late 30s, I am suffering from a severe bout of acne. I think it's because of work stress...I am not really sure. I have been using this ritual for 2 weeks and it has really managed to soothe my skin. I was looking out for something else for the longest time. Love this ritual!
Lovely product, fab results
This product has helped me improve my skin texture and paved the way for healthy skin! My skin feels so soft & smooth, loved the nourishing qualities! Highly recommendable??