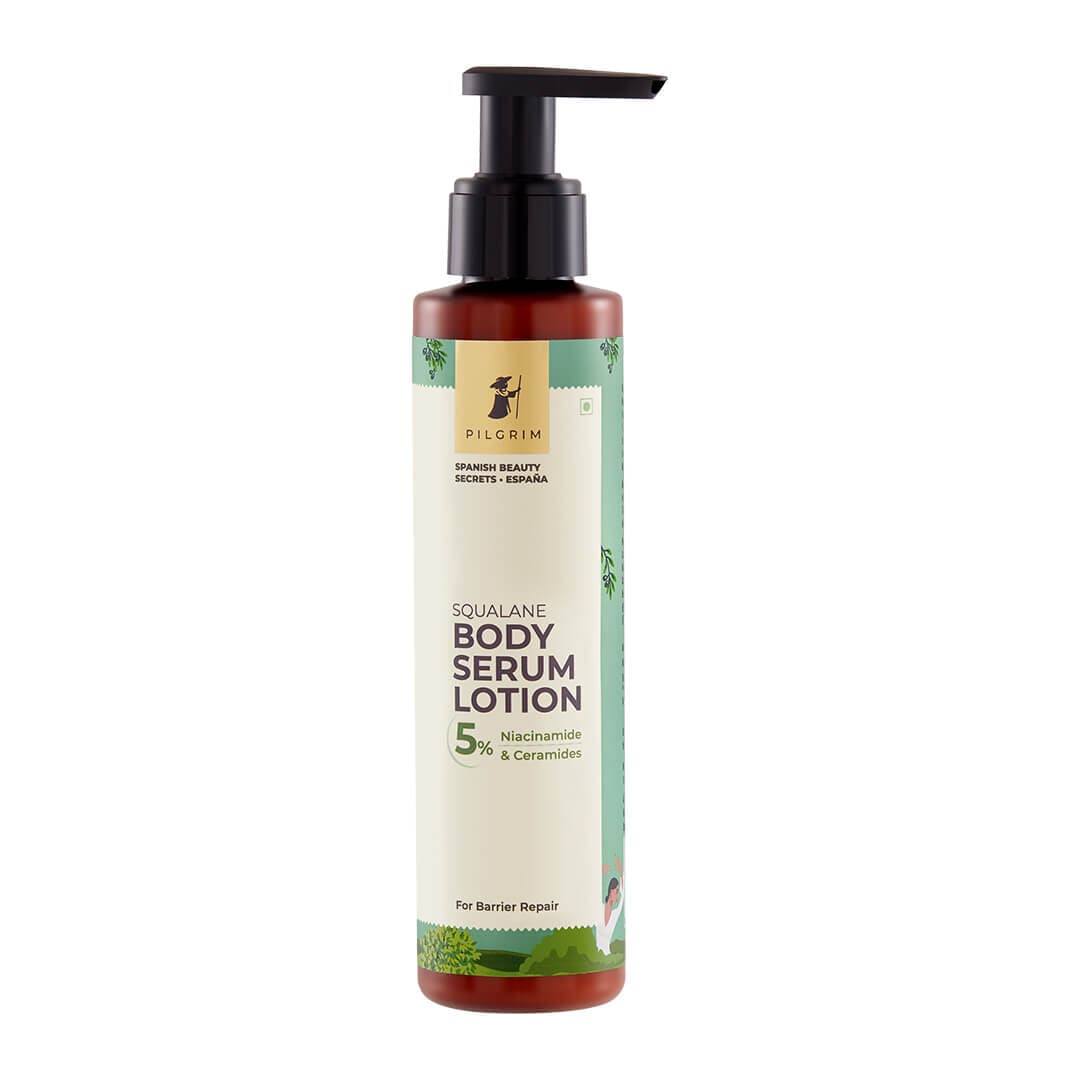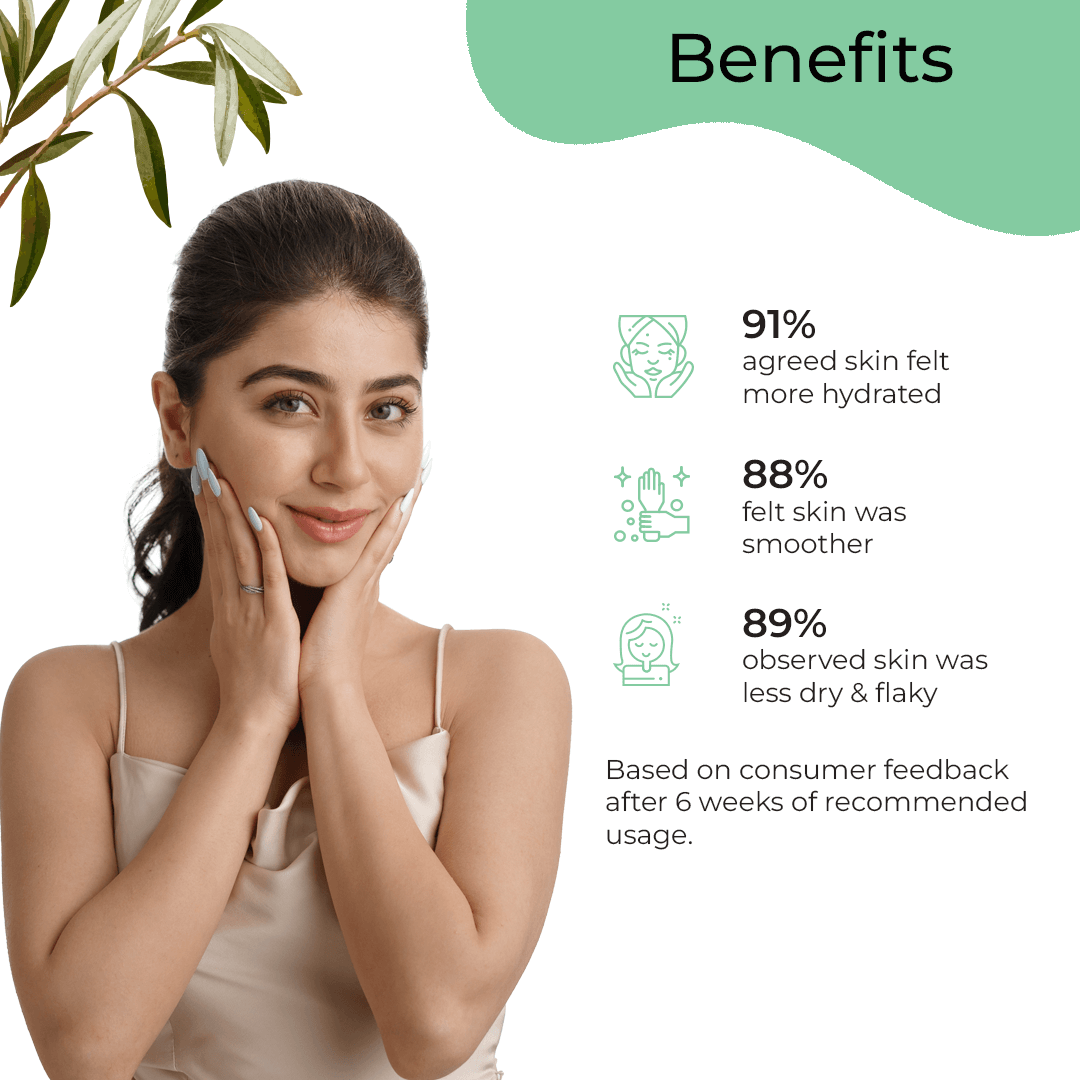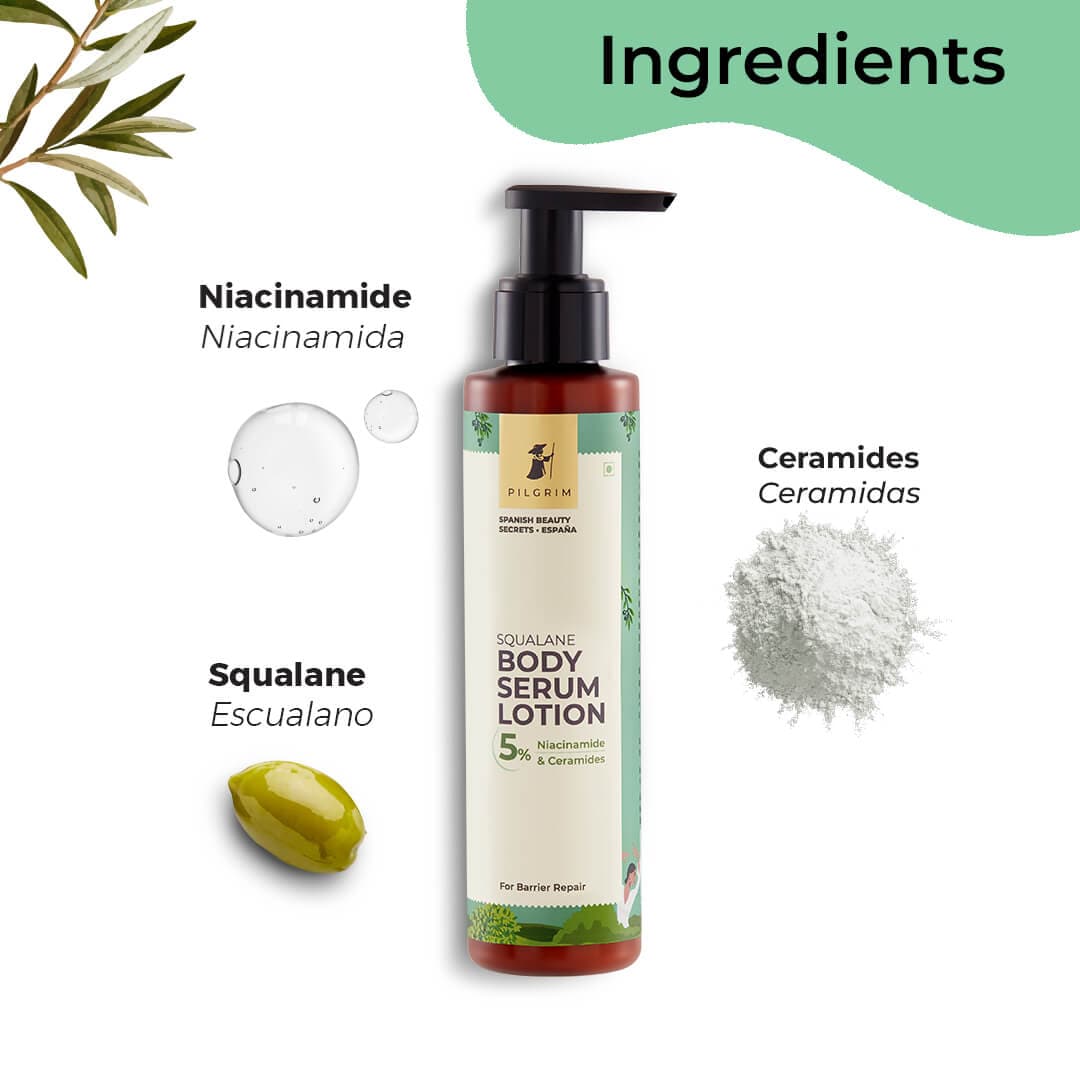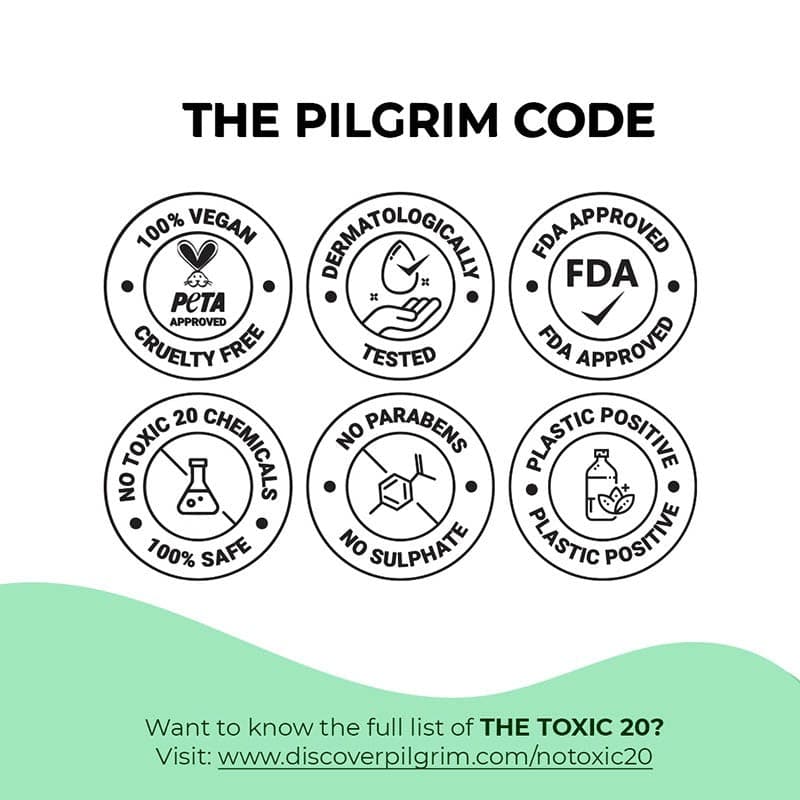 Squalane Body Serum Lotion 5% Niacinamide & Ceramides
5% Niacinamide Body Serum Lotion For Soft Healthy Skin
MRP inclusive of all taxes
Active Offers
BUY 3 AT 899
Shop any 3 eligible products at ₹899
Code will be auto applied at cart
Free shipping On orders above ₹199
Product Description
Size: 150.0 ml 5.0 fl. oz.

Suitable for: All Skin Types

Squalane Body Serum Lotion, infused with 5% Niacinamide & Ceramides, is crafted to completely transform rough, flaky skin (think smoother-looking and more supple-feeling!). A thirsty skin saver, it is one of the best body lotions to moisturize and soothe dry, itchy...
1. Apply on damp skin post shower. 2. Gently massage in long-flowing strokes, till absorbed completely. 3. Use of sunscreen during the day is highly recommended while using this product.
Pilgrim is "Clean Compatible". Not just free of harmful and toxic chemicals but uses only those ingredients that either enhance the health of our hair & skin or support the effectiveness of formulations.
For best results, try our kit
FAQs
Yes! This product is unisex and can be used by both men and women.
Just like face serums, body serum lotions contain active ingredients that target specific skin concerns such as dull or dry skin. They ensure much-needed TLC for the rest of the body, not just the face!
Not recommended! Body lotion is not designed for facial skin because facial skin is thinner and more sensitive than the skin on the rest of the body.
Amazing 😍🤩
Using one week amazing results
Best
Best for dry skin. Keeps your skin smooth and hydrated
Good
Still using it. Been like a week plus. Good product
Squalane Body Serum Lotion 5% Niacinamide & Ceramides
Absorbs quickly. Calms dryness. Too much fragrance tho