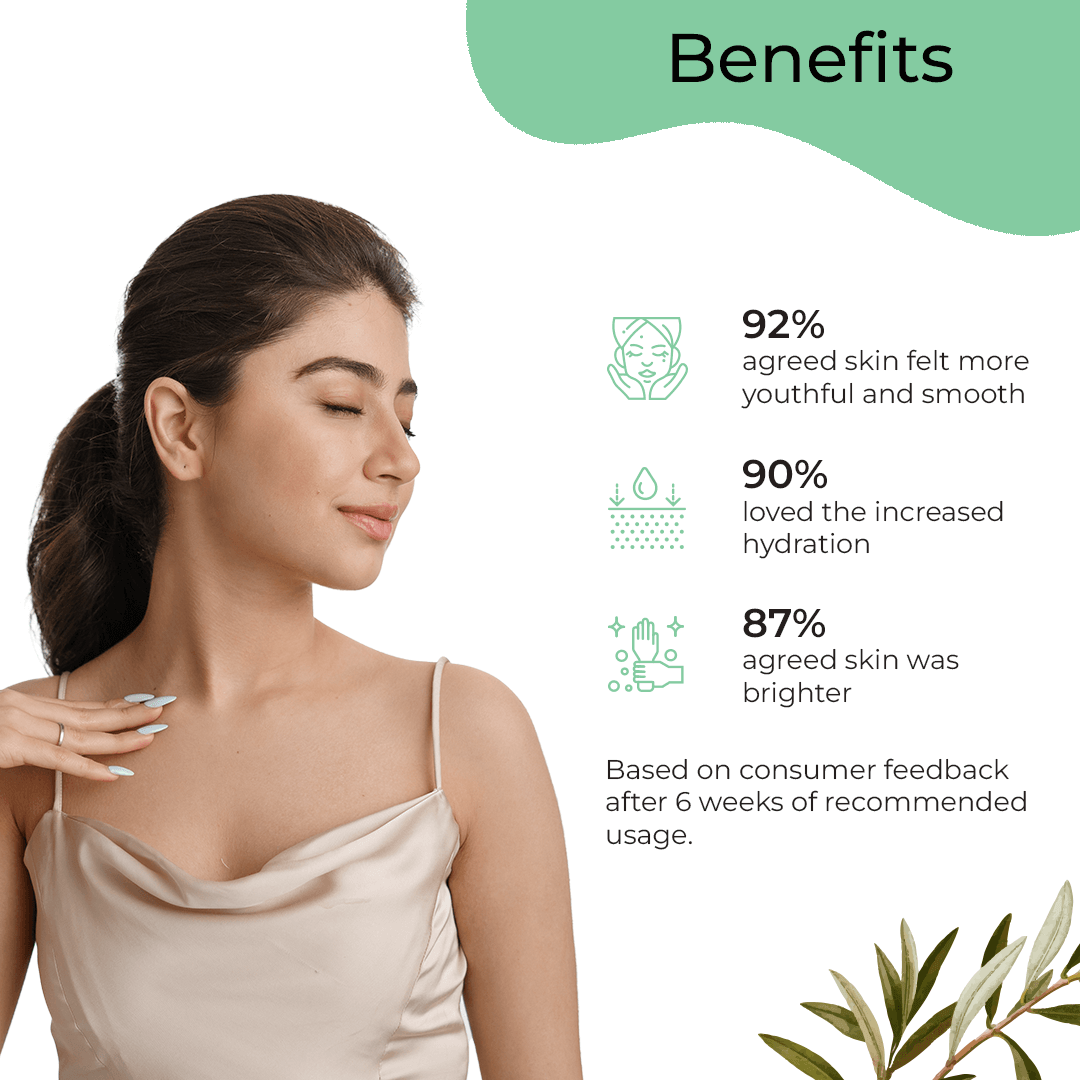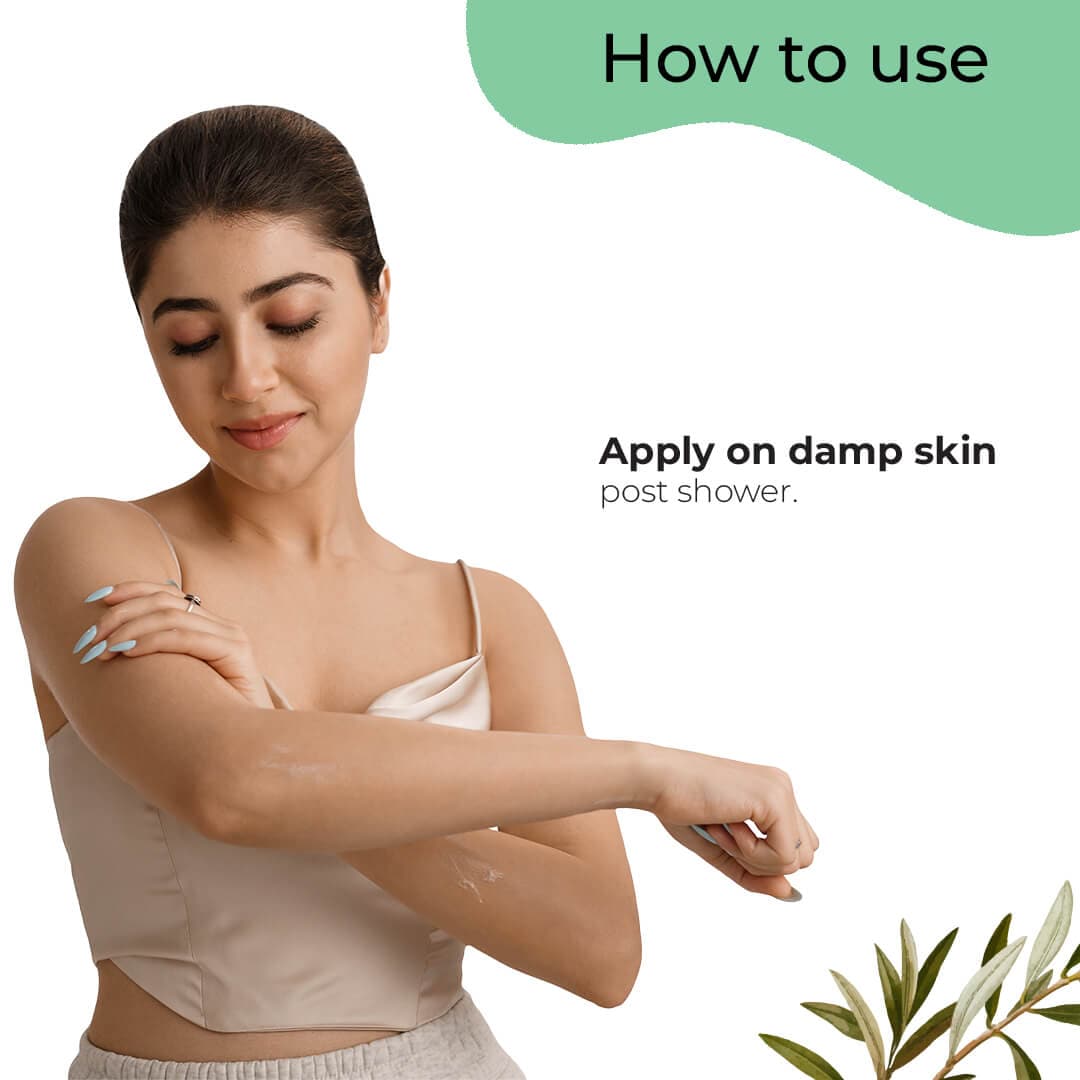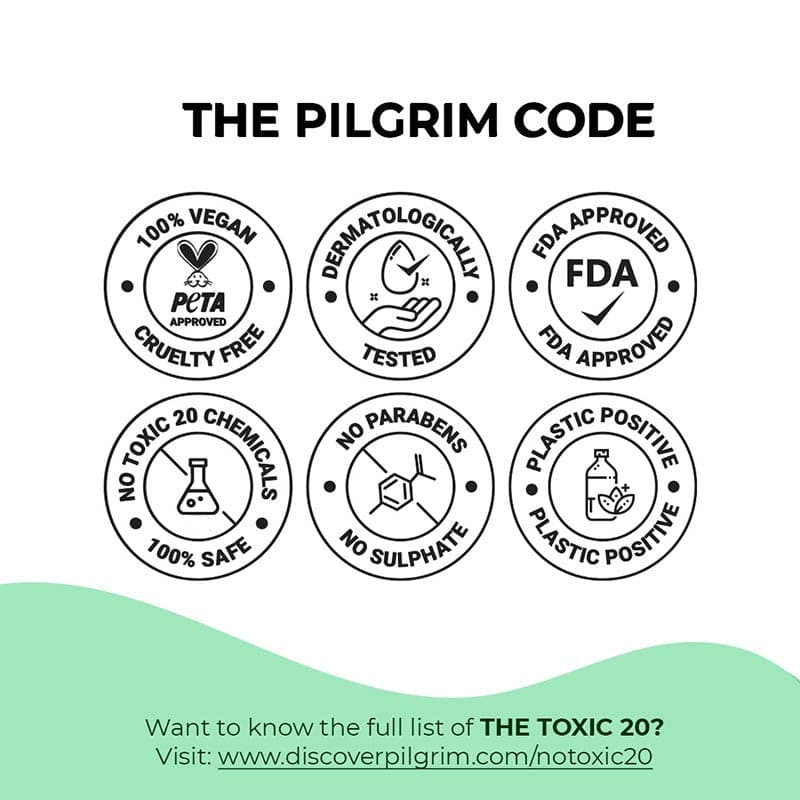 Squalane Body Serum Lotion Phyto-Retinol & Hyaluronic Acid
Body Serum Lotion That Reverses Signs of Ageing
MRP inclusive of all taxes
Active Offers
BUY 3 AT 899
Shop any 3 eligible products at ₹899
Code will be auto applied at cart
Free shipping On orders above ₹199
Product Description
Size: 150.0 ml 5.0 fl. oz.

Suitable for: All Skin Types

Want youthful-looking skin from head to toe? Look no further than Squalane Body Serum Lotion, blended with powerful anti-ageing actives Phyto-retinol and Hyaluronic Acid. Anti-ageing products need not be just for the face - the rest of the skin deserves pampering...
1. Apply on damp skin post shower. 2. Gently massage in long-flowing strokes, till absorbed completely. 3. Use of sunscreen during the day is highly recommended while using this product.
Pilgrim is "Clean Compatible". Not just free of harmful and toxic chemicals but uses only those ingredients that either enhance the health of our hair & skin or support the effectiveness of formulations.
For best results, try our kit
FAQs
Yes! This product is unisex and can be used by both men and women.
Just like face serums, body serum lotions contain active ingredients that target specific skin concerns such as dull or dry skin. They ensure much-needed TLC for the rest of the body, not just the face!
Not recommended! Body lotion is not designed for facial skin because facial skin is thinner and more sensitive than the skin on the rest of the body.
So so good for my skin
Phyto retinol really works for my skin...I wasn't too happy about using retinol but I read that phto retinol is not as irritable on the skin. And it gives the benefits just like retinol...and it is true. My skin feels more youthful and soft and healthy! Great serum lotion
Made my skin smooth and bouncy
My skin feels so smooth and bouncy after using this body serum lotion. I have been using it for the last 3 weeks. Works really really well for cellulite and dull skin.
Best for dry skin
Lightweight and hydrating
My skin feels soft!
I bought this serum lotion three weeks ago...and I didn't like how my skin was feeling before and now I love it. The lotion makes it very soft to the touch. It is also nice and moisturising.
Love this serum lotion!
My friend recommended I try it and I was also very impressed by the ingredients in the body serum lotion. This really works if you have dull skin. Try it...you will not regret it.