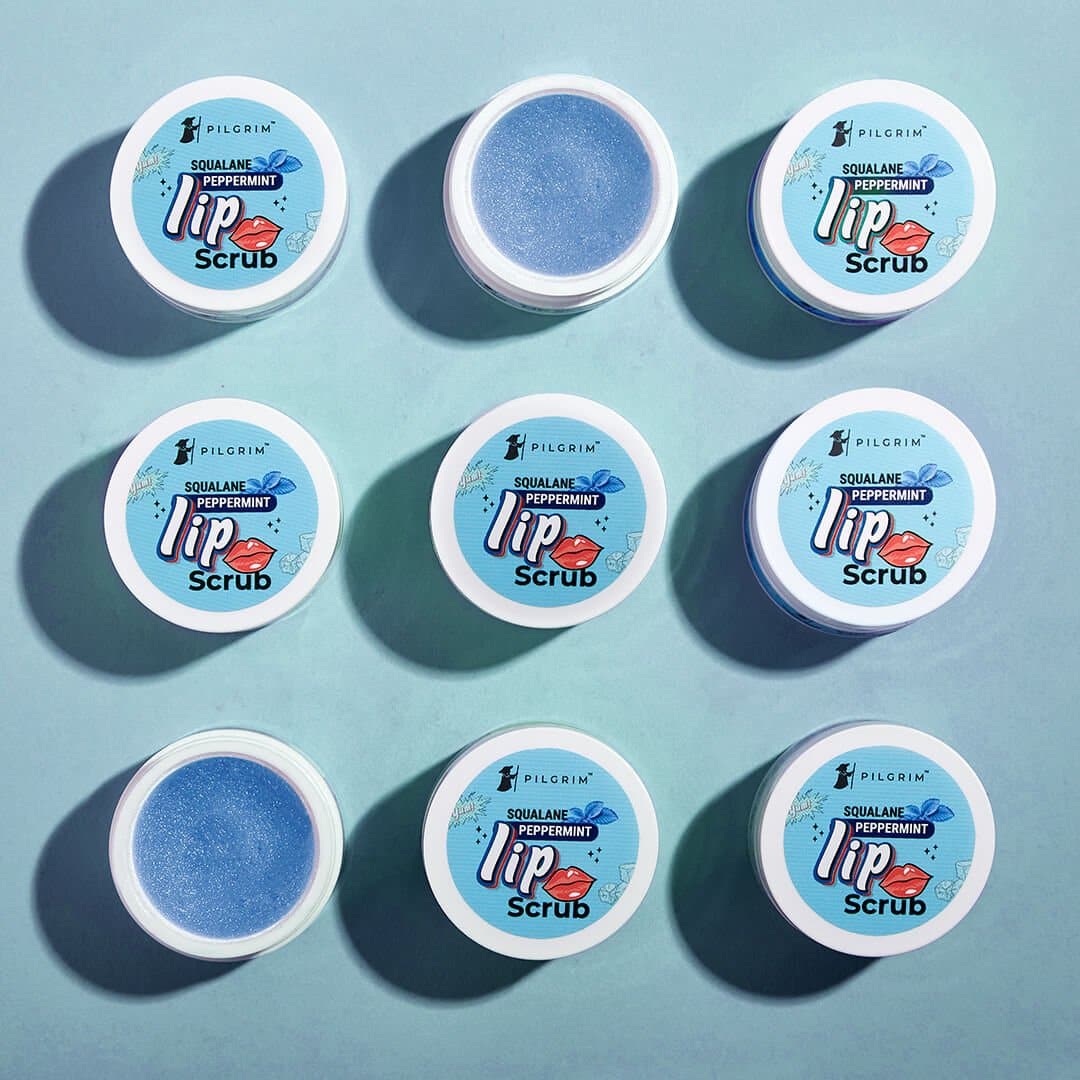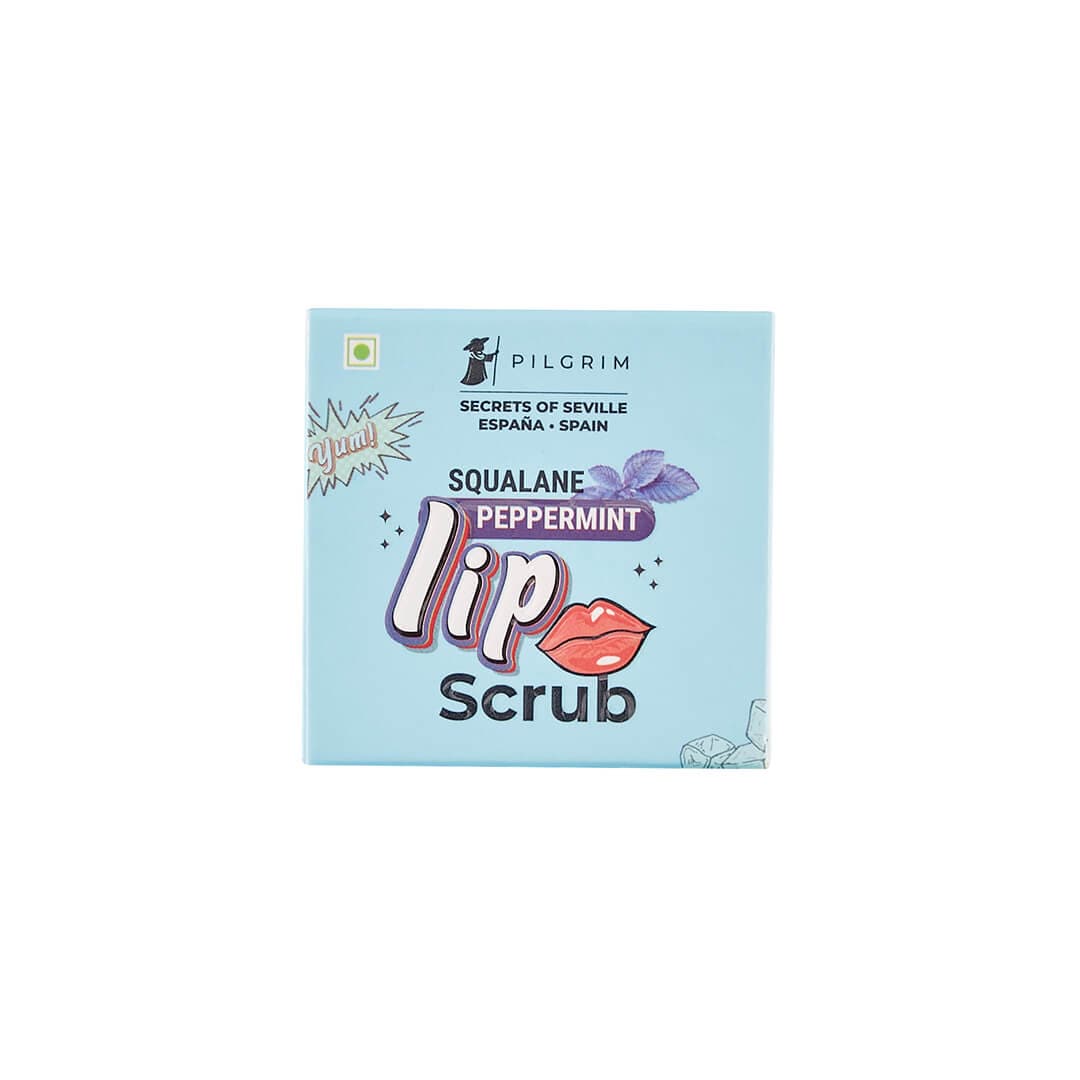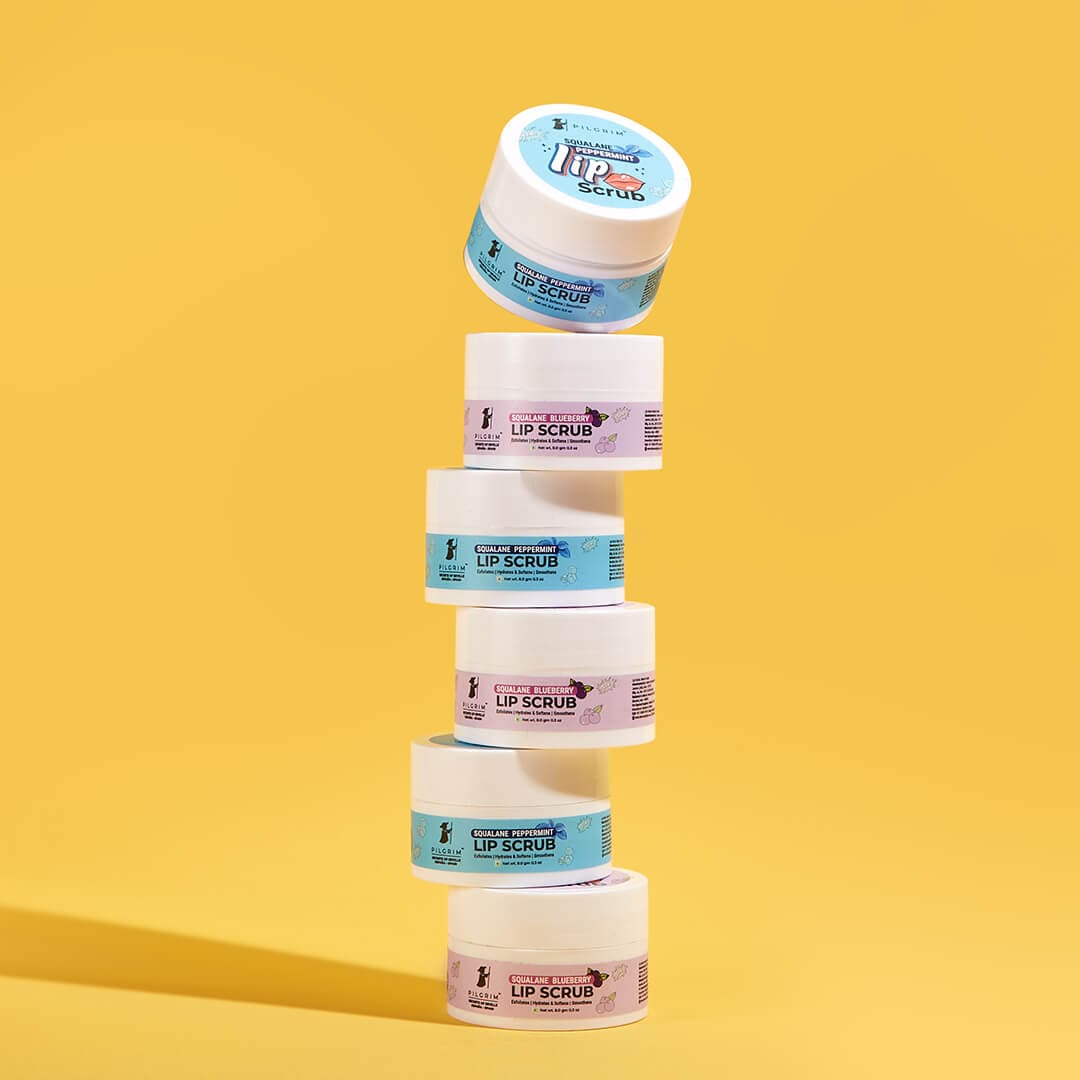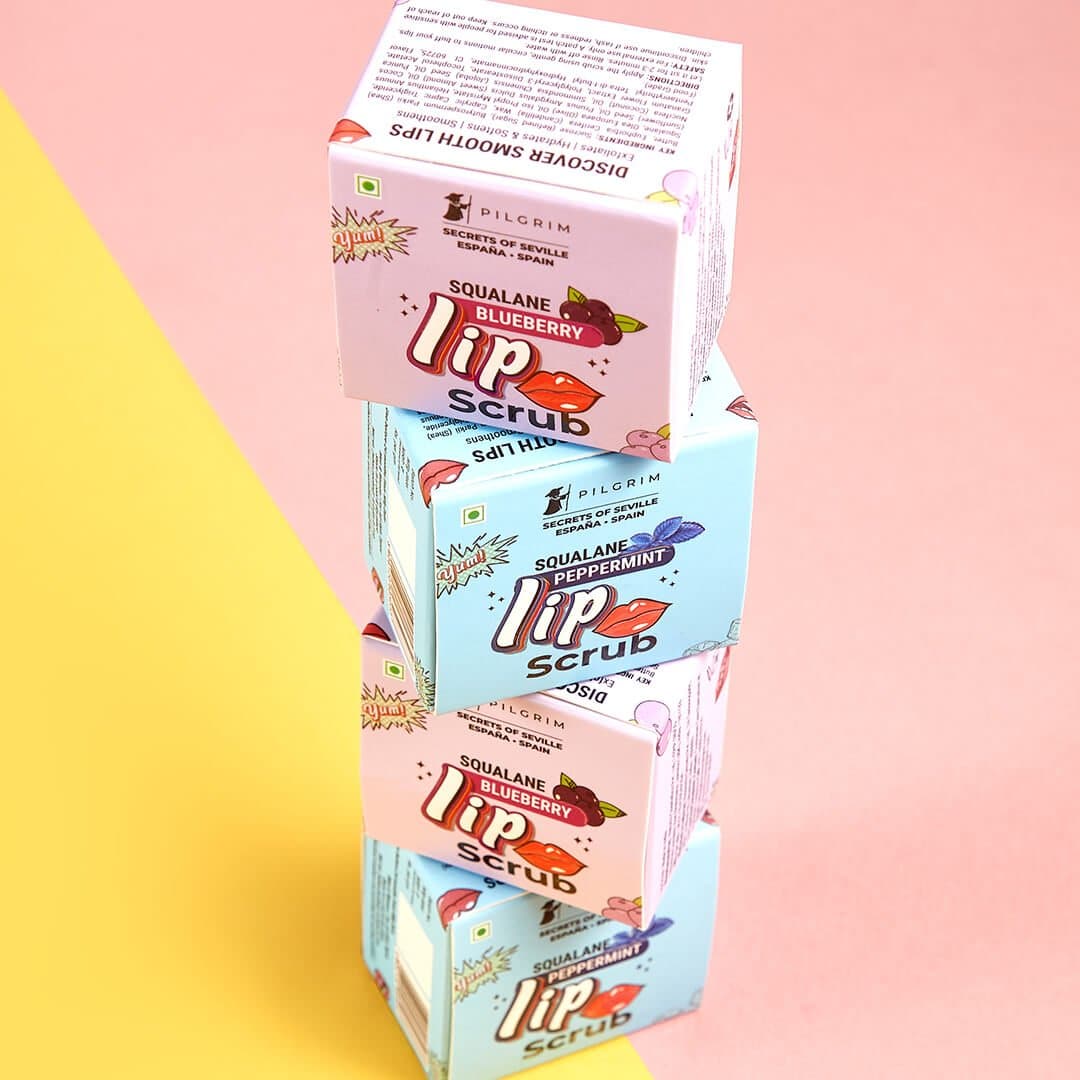 Squalane Peppermint Lip Scrub
Discover Smooth Lips
MRP inclusive of all taxes
Active Offers
BUY 3 AT 899
Shop any 3 eligible products at ₹899
Code will be auto applied at cart
Free shipping On orders above ₹199
Product Description
Size: 8.0 gm | 0.3 oz.

Suitable for: Men & Women

If you want the perfect canvas of smooth and soft lips to apply lipstick, the Pilgrim Squalane Peppermint Lip Scrub is the right pick for you. Made with ultra hydrating squalane and natural sugar, the product can be applied at night...
1. Apply the scrub using gentle, circular motions to buff your lips. Let it sit for 2-3 minutes. 2. Rinse off. 3. For best results, apply 2-3 times a week.
Pilgrim is "Clean Compatible". Not just free of harmful and toxic chemicals but uses only those ingredients that either enhance the health of our hair & skin or support the effectiveness of formulations.
For best results, try our kit
FAQs
Yes! This product is unisex and can be used by both men and women.
Please refer to the HOW TO USE section for a detailed explanation.
The product helps buff away and remove dead skin cells, revealing soft, smooth and nourished lips.
Love this so much
If you are crazy about having the most perfect pout like I am, then this lip scrub is a definite buy for you!!! Love it so much. I usually apply it twice a week because it feels my lips soft and smooth. Apply and scrub gently. I usually rinse it off but you can use. a damp tissue paper to clean it up. Then apply your favourite lipstick...you'll see that it is so smooth and easy to apply!
Feels like luxury
This lip scrub feels like luxury for my lips. I love taking care of my skin and usually follow a skincare routine in the night where I apply Vitamin C serum on my face. While my facial skin has improved over time, I did feel like my lips were neglected. So this lipscrub is the perfect way for me to pamper my lips...do it typically twice a week in the night. Love it so much!
What a fab scrub!
Love this peppermint scrub...it's fab. As soon as I used it, it removed all my dead skin and my lips felt super soft. I didn't find it drying. I immediately applied my lip balm. It's been a week and my lips still have the same softness since I used the scrub. Must-buy!
Get it Now!
I had heard a lot of great reviews from friends about Pilgrim products. I finally made the purchase of all their lip products during one of their sales and I am so glad I did. Such a great combo - the lip scrub, lip balm and lip serum. I truly feel like my lips have become velvety smooth! Get it now..you won't regret it!
Healed my lips!
I completely healed my lips with this lip scrub. The lip scrub helps remove all the dry skin cells and keeps it nice and smooth. I always follow it up