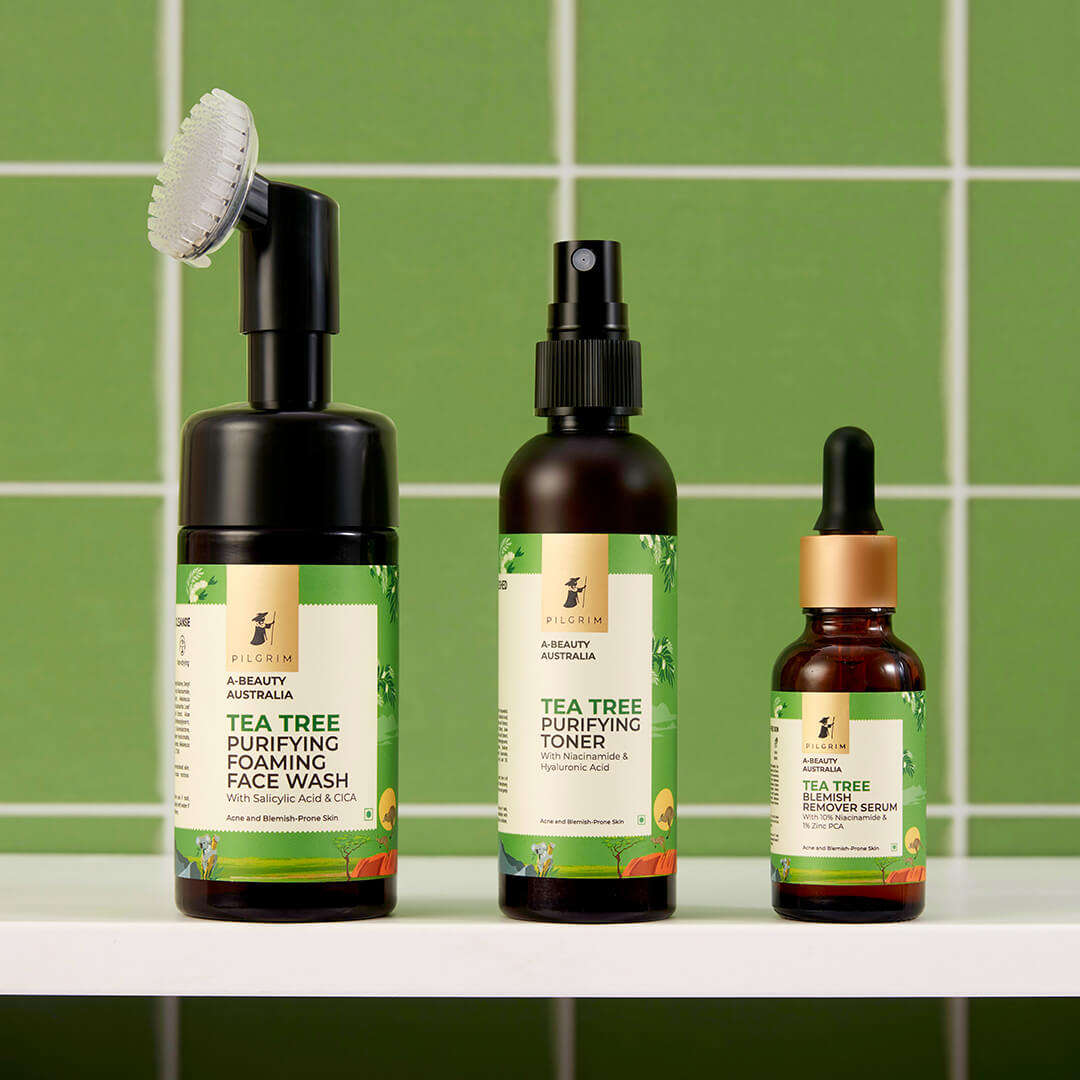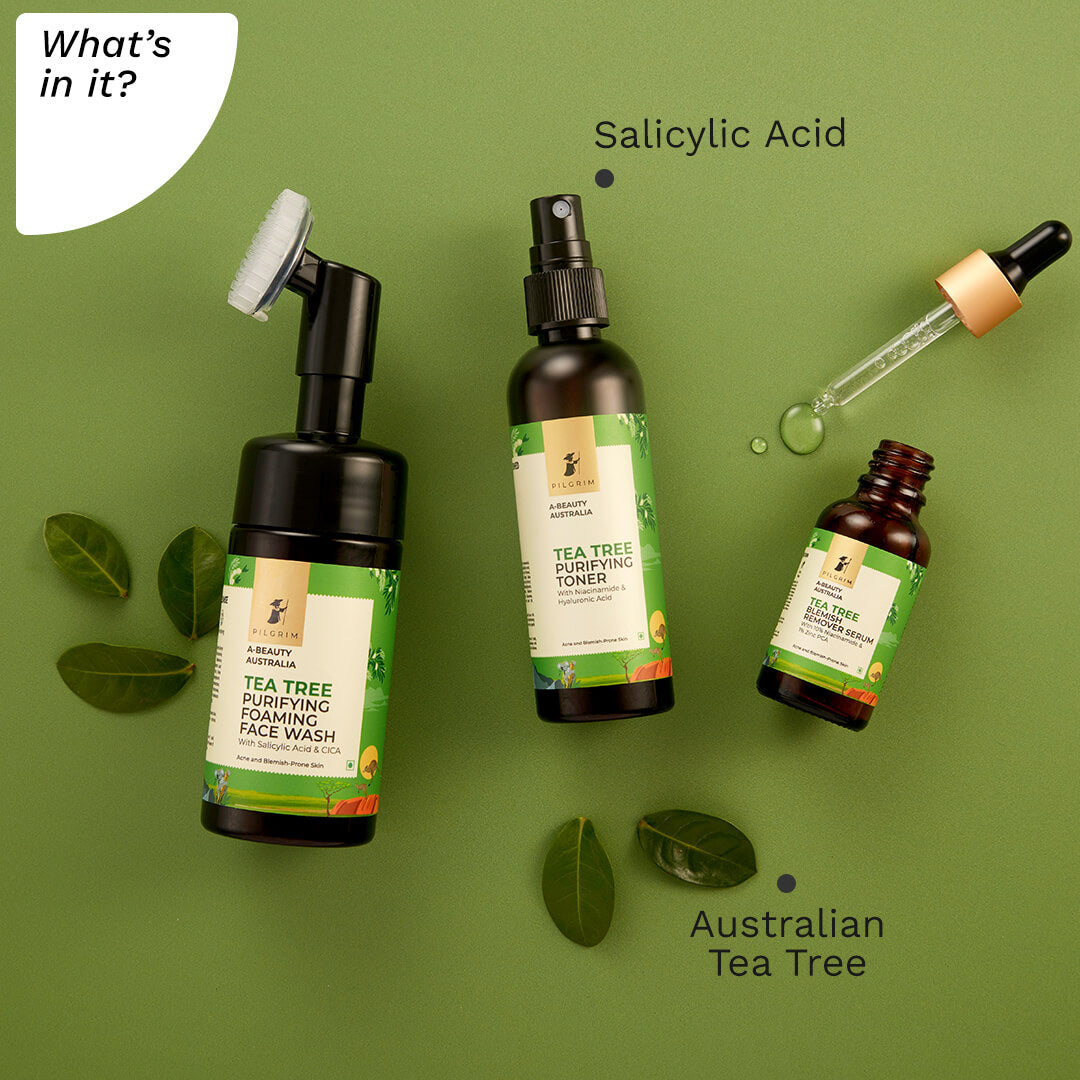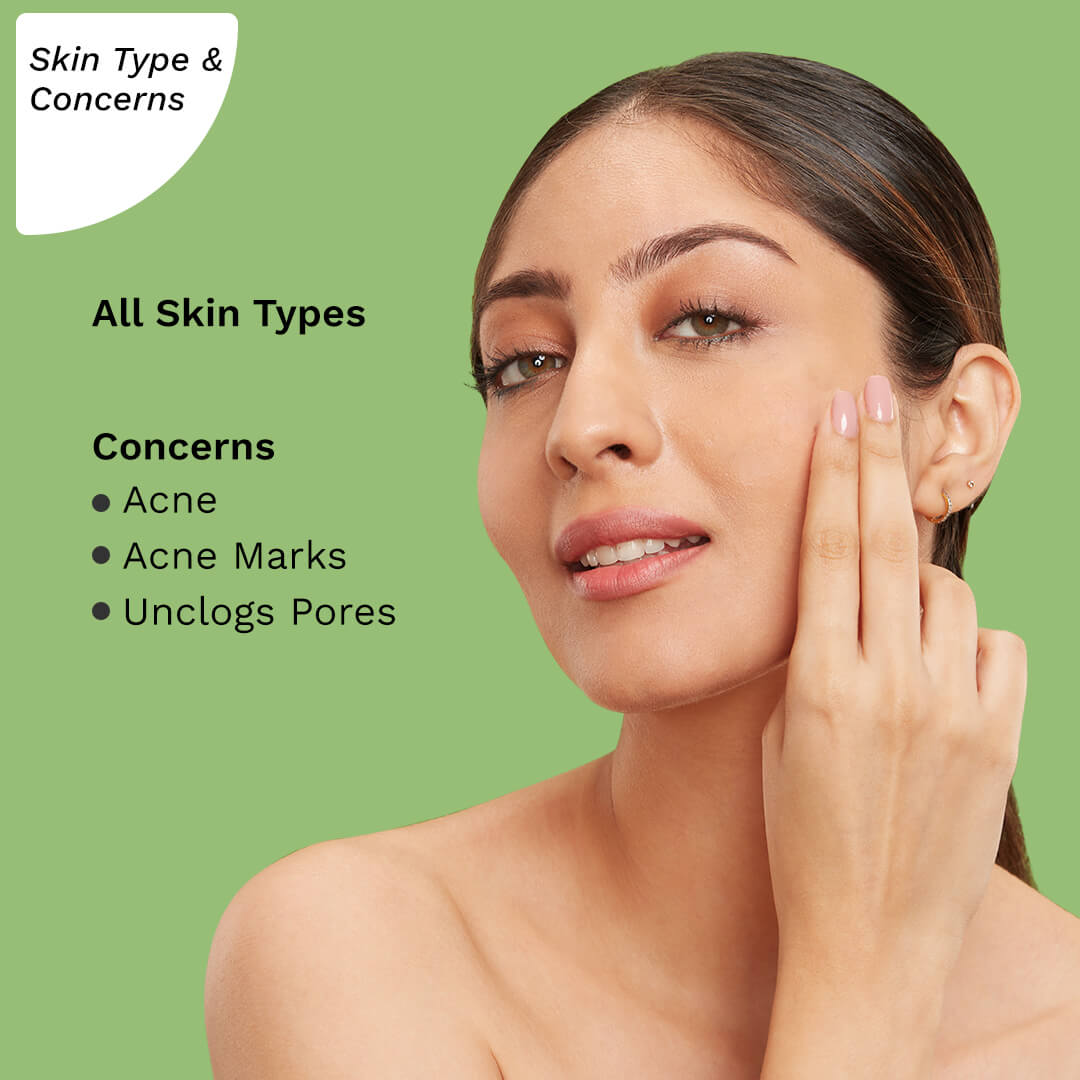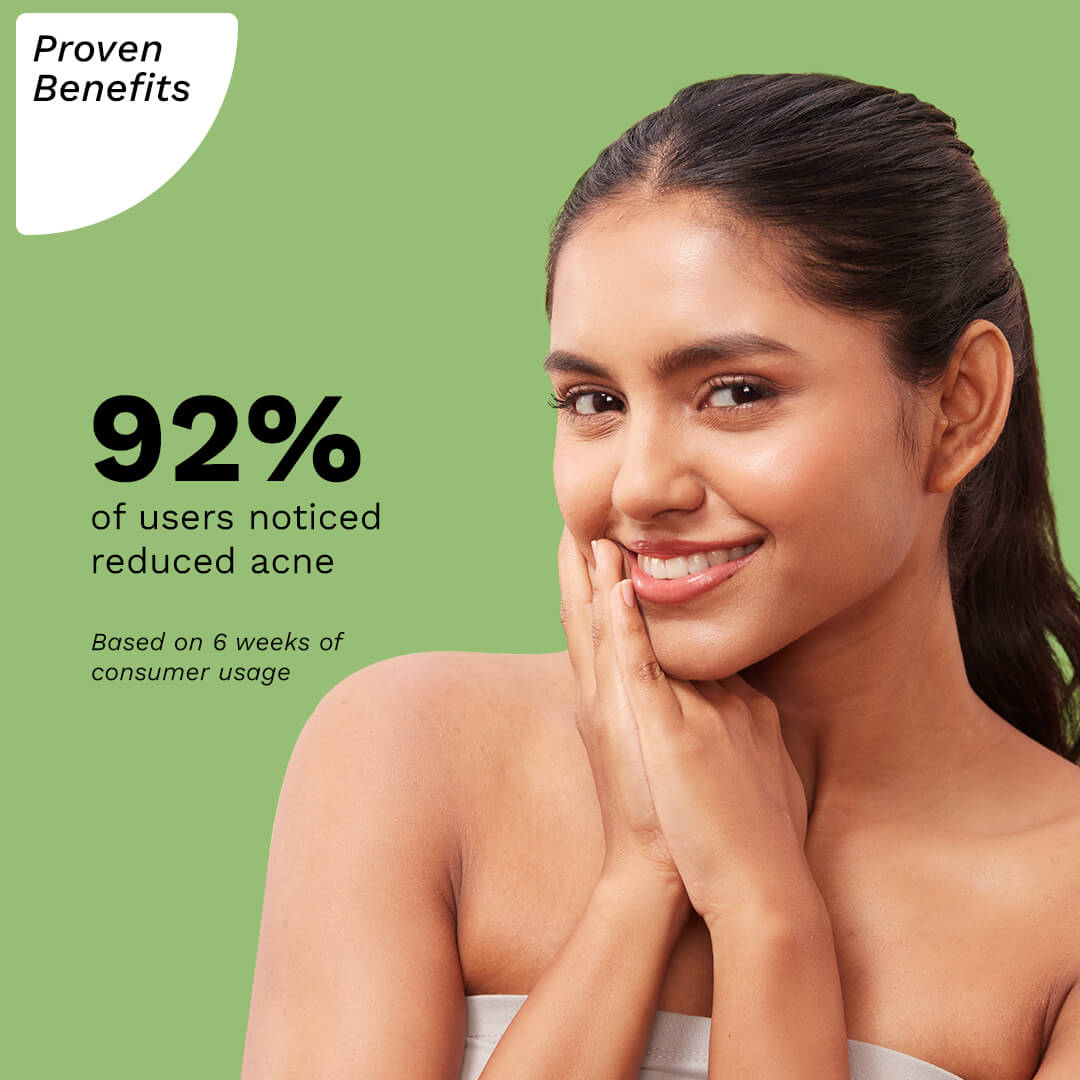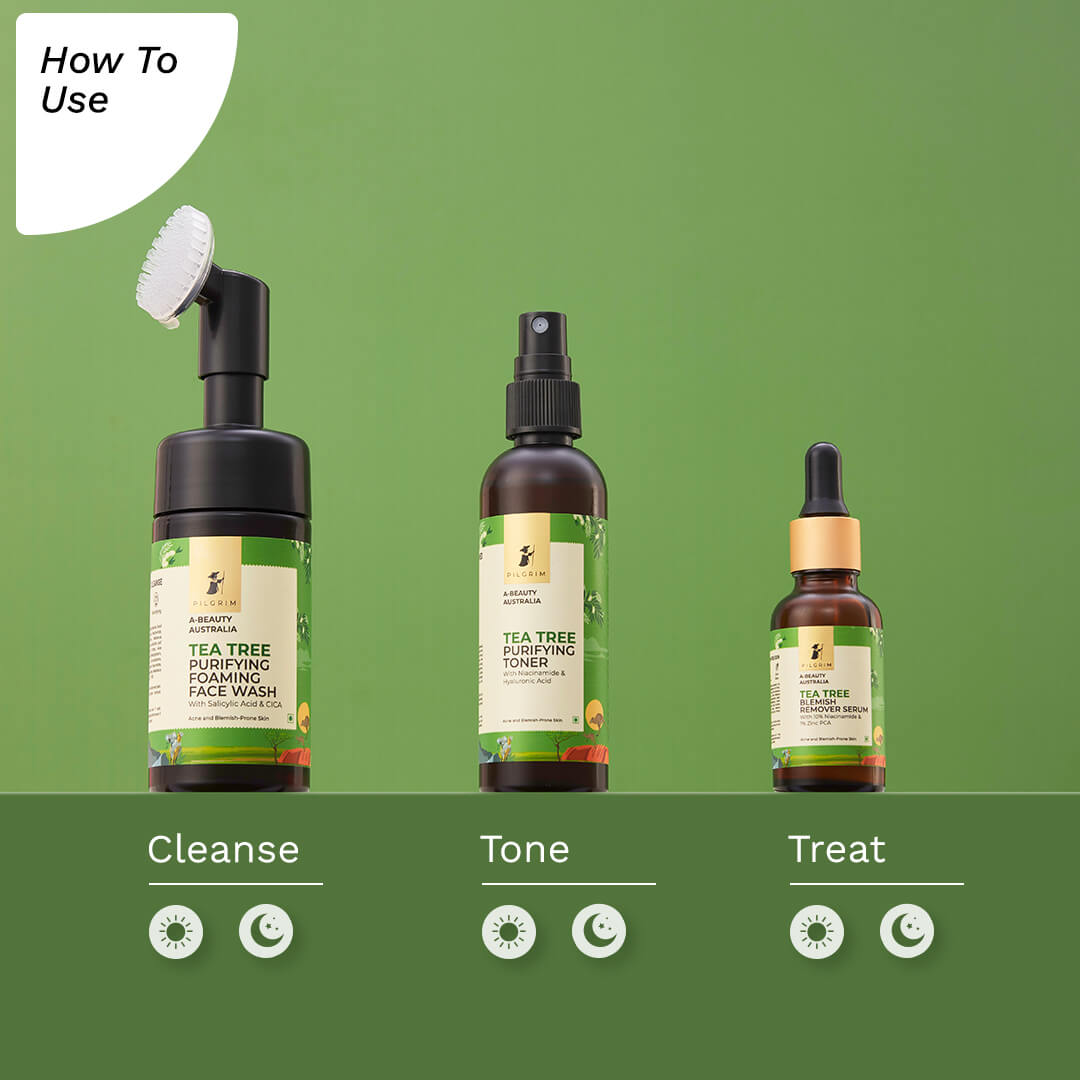 Daily Anti-Acne Kit
Discover Blemish-Free Skin
MRP inclusive of all taxes
Active Offers
Buy 1 Get 1 Free
BUY 1 GET 1 FREE on this product.
Discount will be auto applied
Free shipping On orders above ₹199
Product Description
This kit contains🎁
Tea Tree Purifying Foaming Face Wash (w/brush)
Net Vol.: 120.0 ml | 4.0 fl. oz.
Tea Tree Purifying Toner
Net Vol.: 100.0 ml | 3.4 fl. oz.
Tea Tree Blemish Remover Serum 10% Niacinamide
Net Vol.: 30.0 ml | 1.0 fl. oz.
Suitable for: For Acne &...
of users noticed reduced acne
*Based on 6 weeks of consumer usage
• Cleanse
- Apply on damp face. Gently massage with brush & rinse.
• Tone
- Spritz from 6-8 inches away, with eyes closed & lips pursed.
• Treat
- Apply few drops on face & dab it in.
Day Night
*Advisable to apply broad-spectrum sunscreen during the day
Pilgrim is "Clean Compatible". Not just free of harmful and toxic chemicals but uses only those ingredients that either enhance the health of our hair & skin or support the effectiveness of formulations.
For best results, try our kit
FAQs
Daily Anti-Acne Kit is crafted with Australian tea tree, Niacinamide and Hyaluronic Acid to cleanse, refine and tighten pores. Over time will refine the skin, leaving it more even-toned, clearer, and will keep acne at bay. The 10% Niacinamide Blemish Remover Serum helps remove blemishes and acne marks, while strengthening the skin barrier. This kit is non-drying and gently deep cleanses making it perfect for acne and blemish-prone skin. The purifying toner refines and tightens pores, while dissolving any residual dirt or make up that may have remained on the skin post cleansing.
We recommend using this product twice a day (AM and PM) for best results.
Australian tea tree is well-known for its purity and quality all around the world. It has powerful antiseptic, anti-inflammatory and antifungal properties. Tea Tree helps fight acne and soothes irritated skin, leaving it clean and clear.