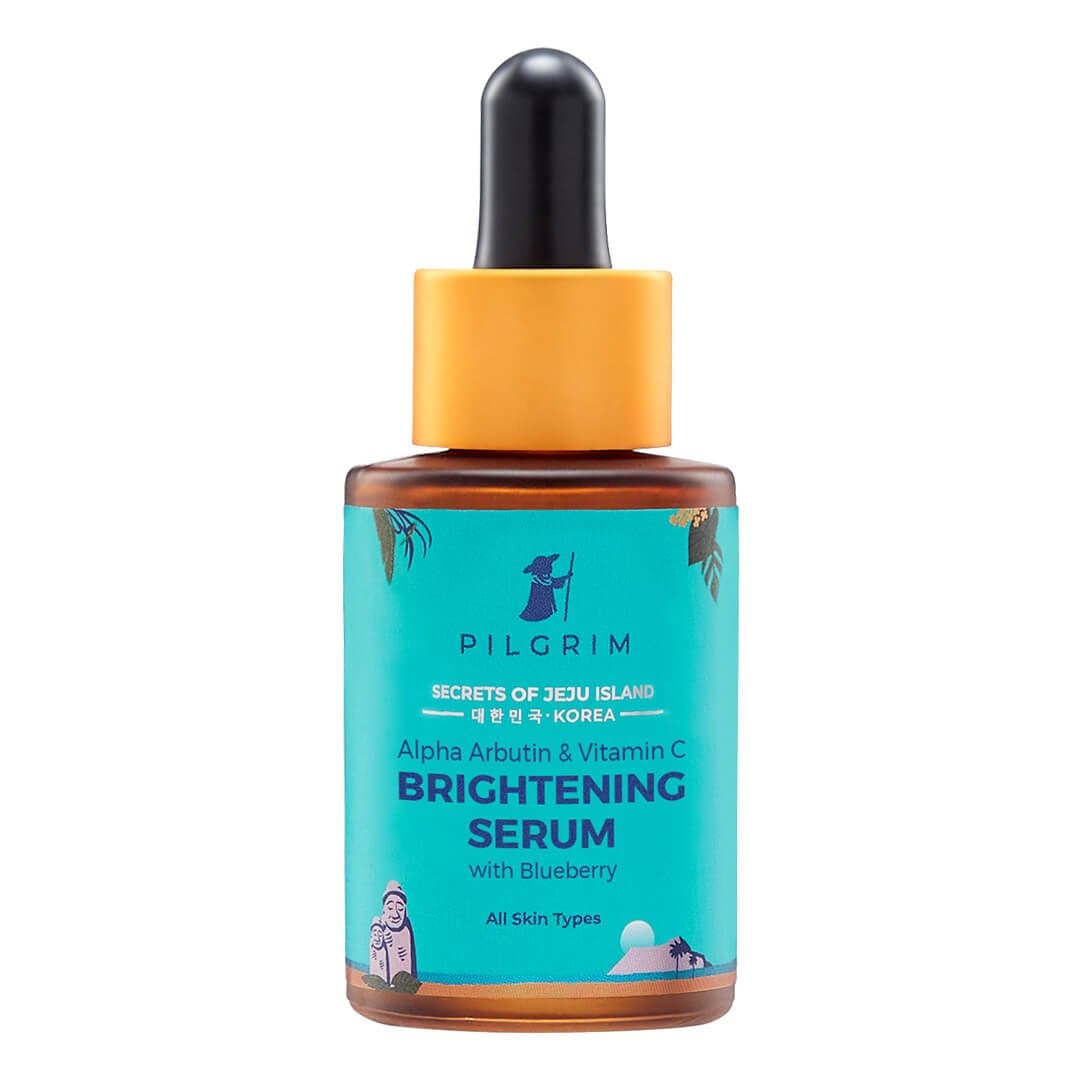 Alpha Arbutin & Vitamin C Brightening Serum
3% Vitamin C Complex + 2% Alpha Arbutin Complex Glow Formula
MRP inclusive of all taxes
Active Offers
Buy 1 Get 1 Free
BUY 1 GET 1 FREE on this product.
Discount will be auto applied
Free shipping On orders above ₹199
Product Description
Size: Net Vol.: 30.0 ml | 1.0 fl. oz.

Suitable for: All Skin Types

Reclaim your complexion with the Pilgrim Alpha Arbutin & Vitamin C Brightening Serum. This serum absorbs rapidly from the skin to provide instant brightness. A unique blend of Alpha Arbutin, Vitamin C, and Blueberry, it promotes an even...
observed reduction in dark spots
felt skin looked smoother
*Based on 6 weeks of consumer usage
Apply 3-5 drops to clean & dry skin before creams, oils or moisturizers. Spread evenly across the face and neck with your fingertips. Do not massage. Recommended to use under a broad-spectrum and high SPF sunscreen during the day for enhanced results. Can apply twice a day, in the AM and PM.
Pilgrim is "Clean Compatible". Not just free of harmful and toxic chemicals but uses only those ingredients that either enhance the health of our hair & skin or support the effectiveness of formulations.
For best results, try our kit
FAQs
Yes! This product is unisex and can be used by both men and women.
Please refer to the HOW TO USE section for a detailed explanation.
The serum has exceptional skin brightening properties, it fades discolurations and promotes an even toned skin. This serum also protects against the damaging effects of the sun and other environmental factors.
Alpha Arbutin & Vitamin C Brightening Serum
this serum is just a wonder!! it even works on acne
Alpha Arbutin & Vitamin C Brightening Serum