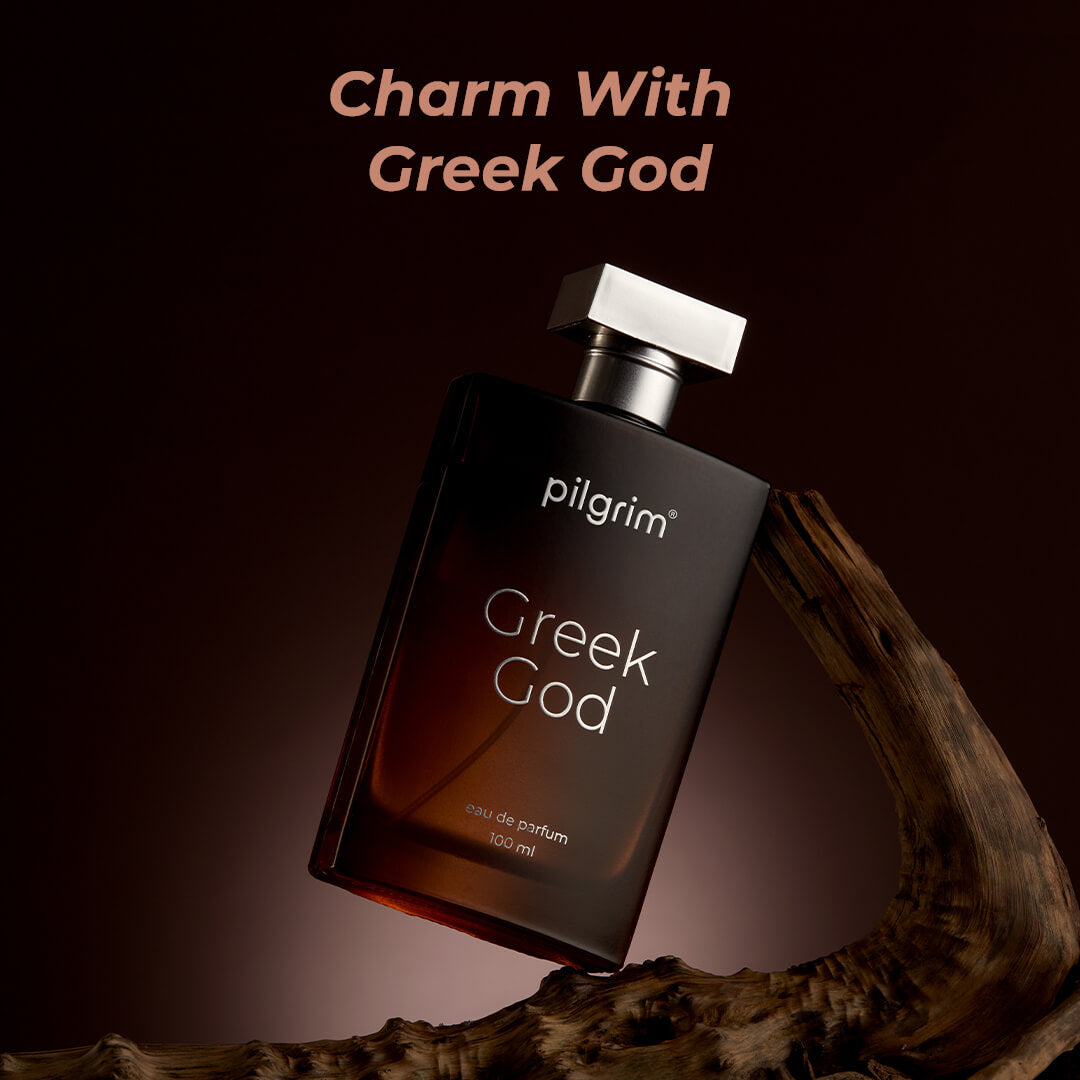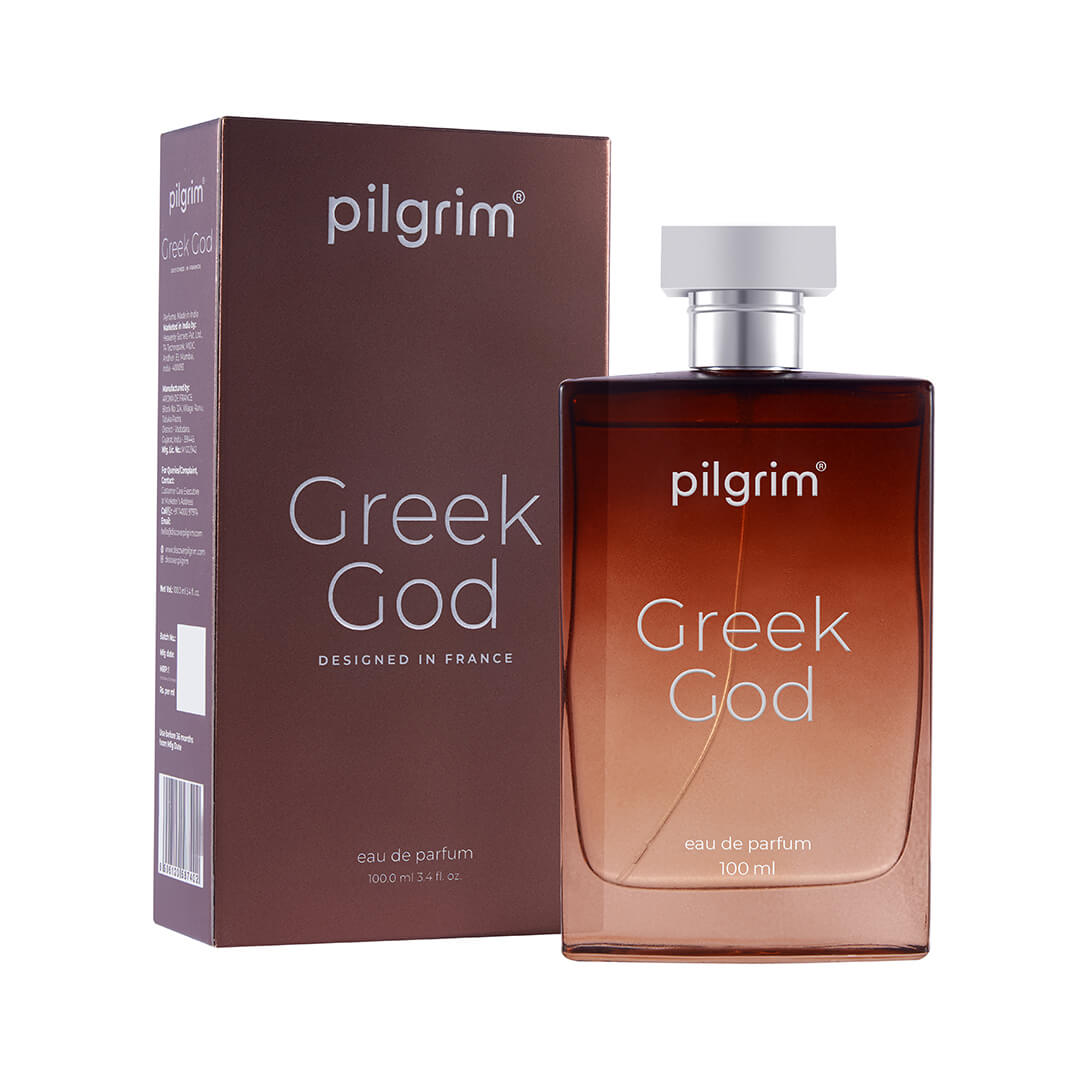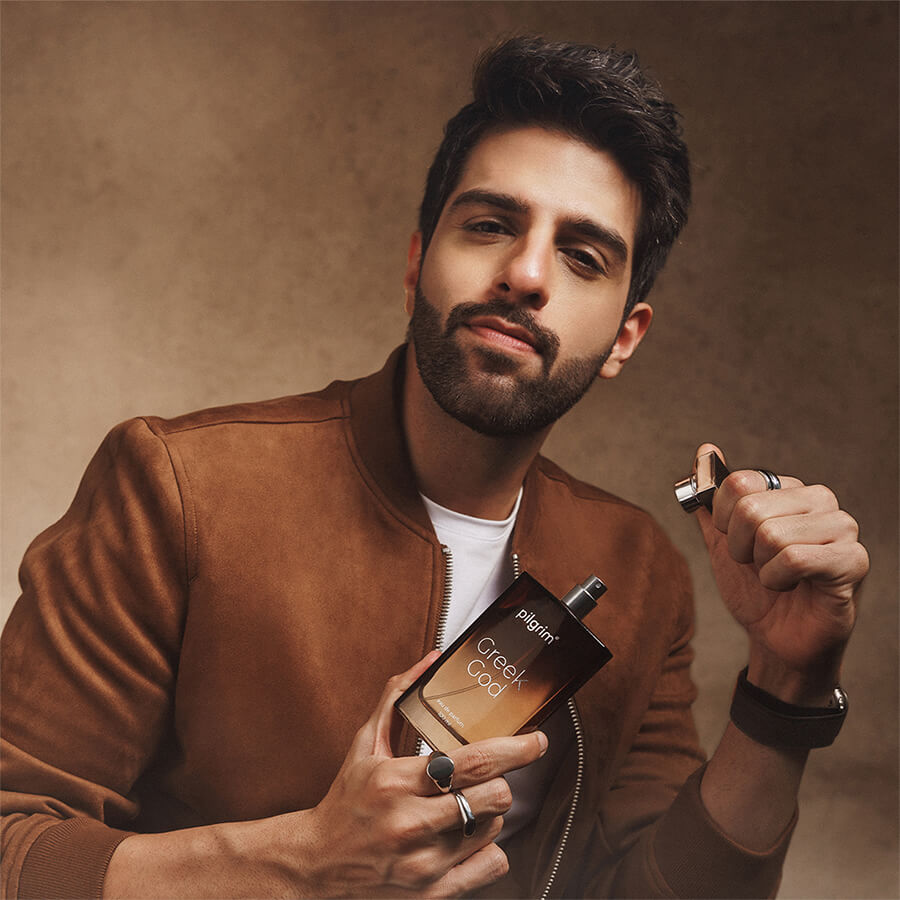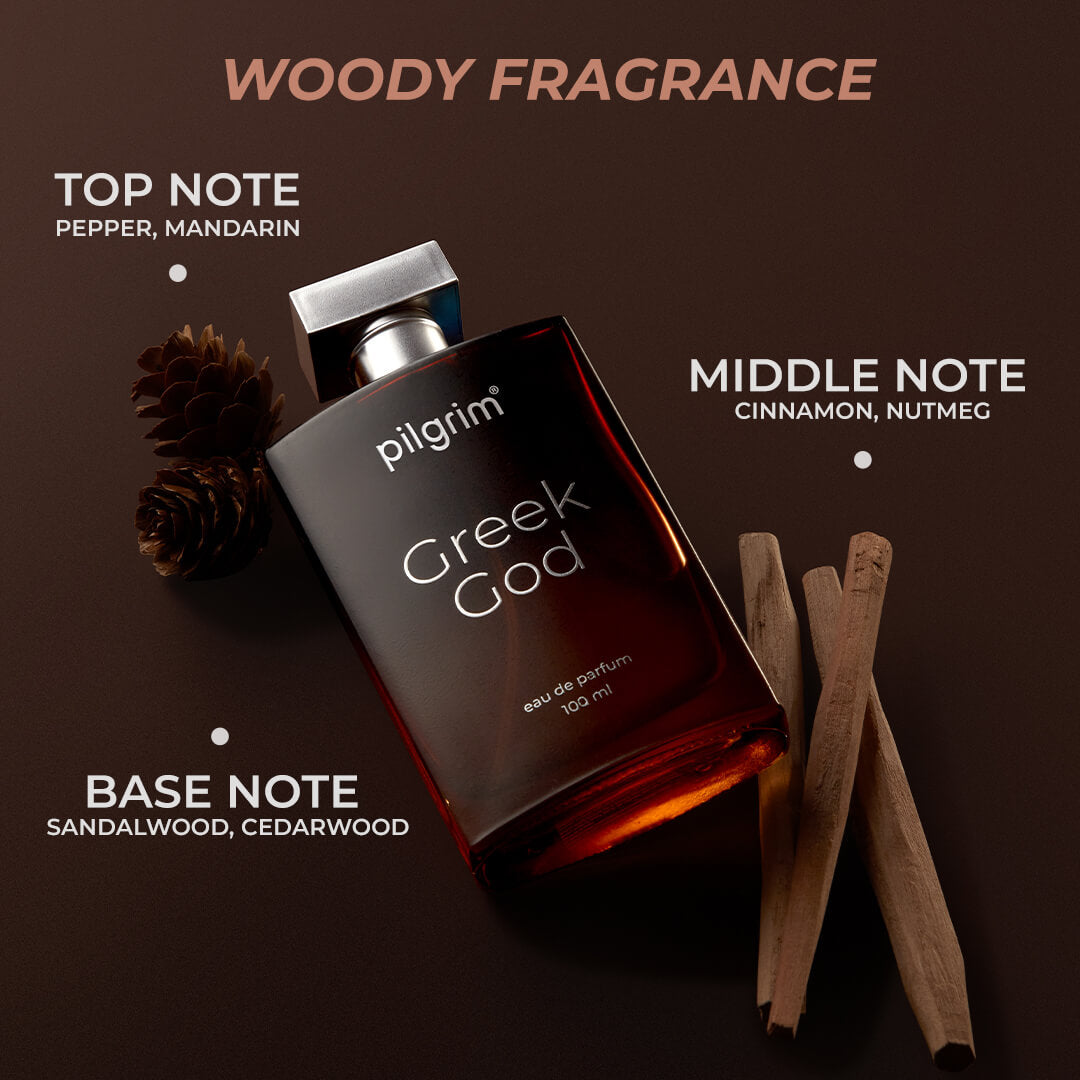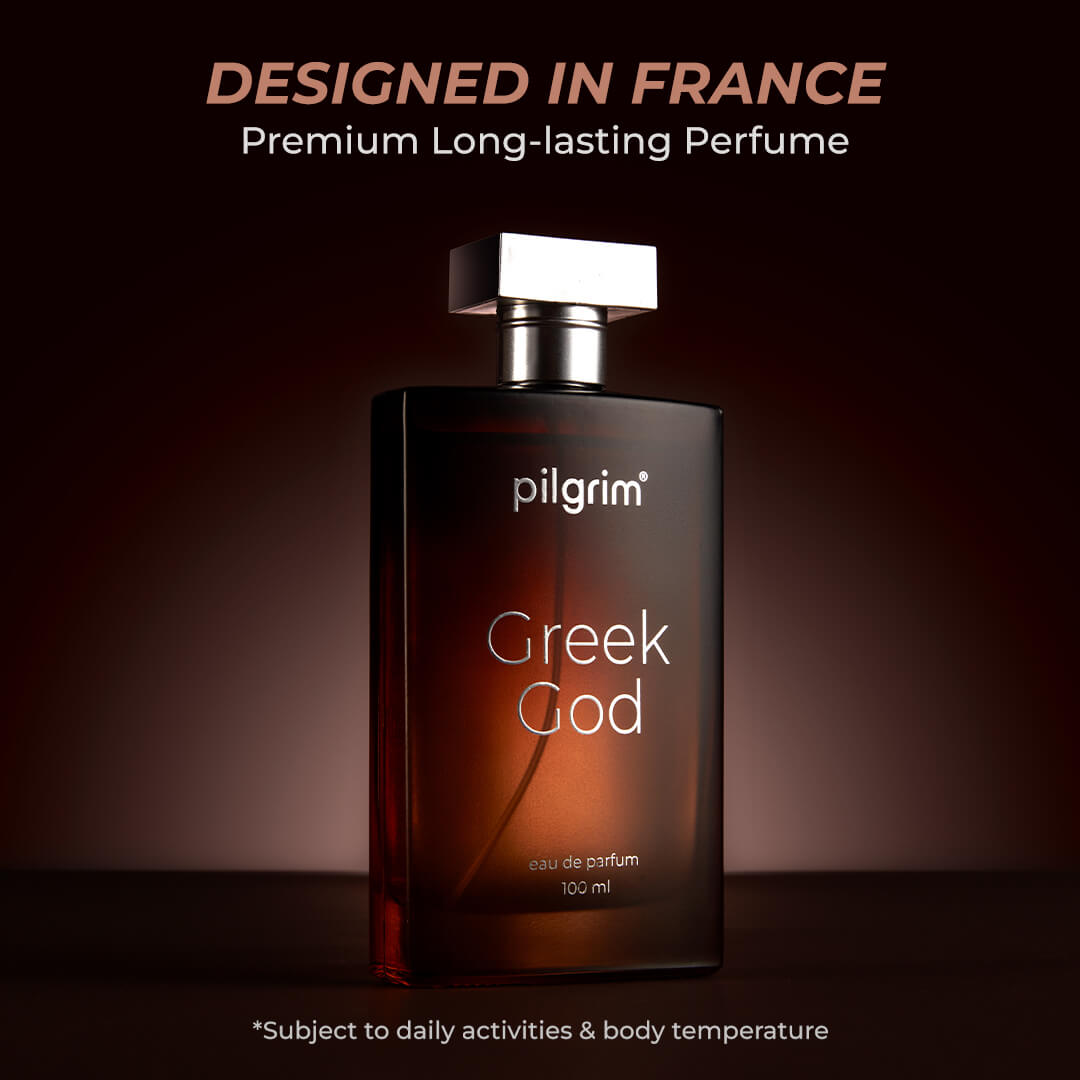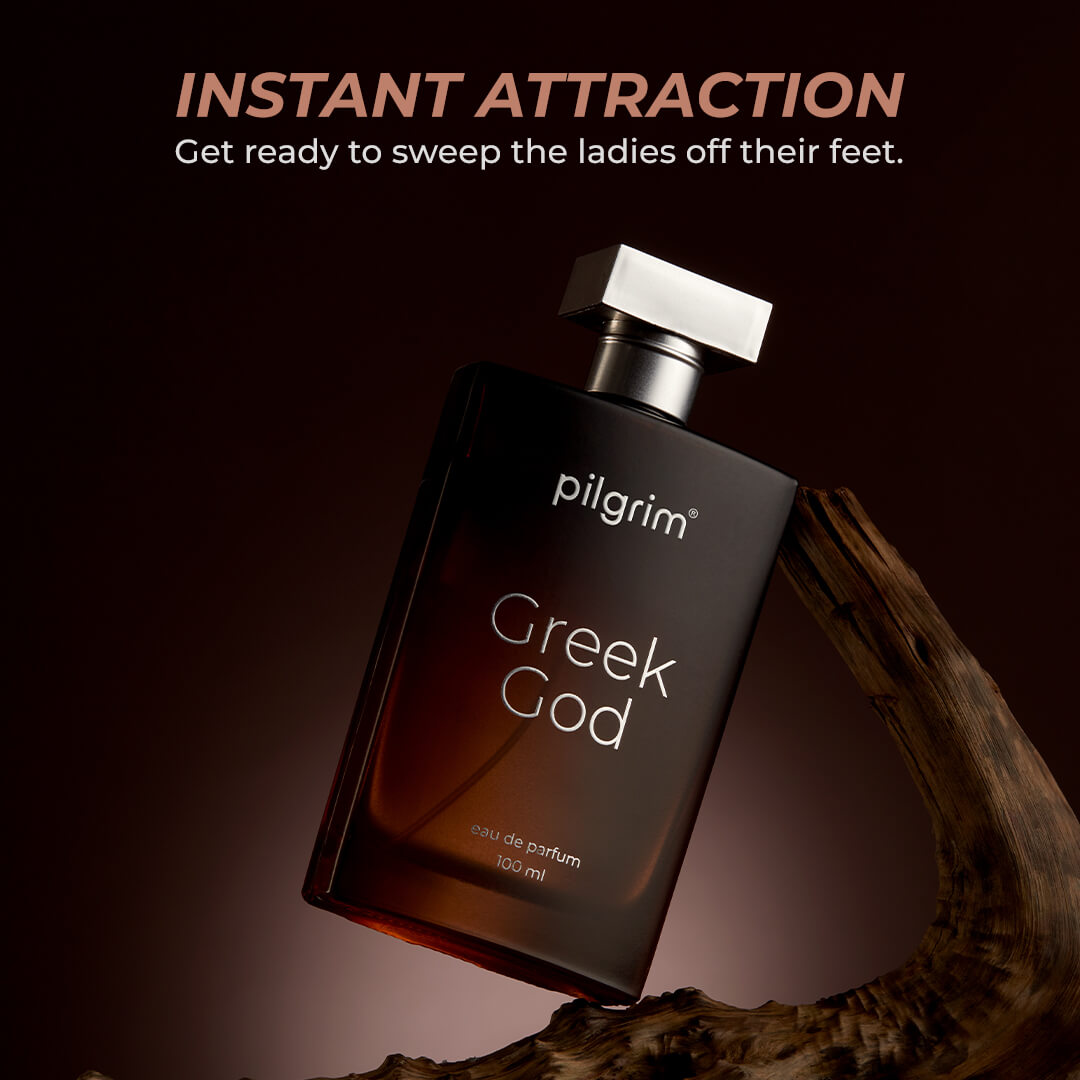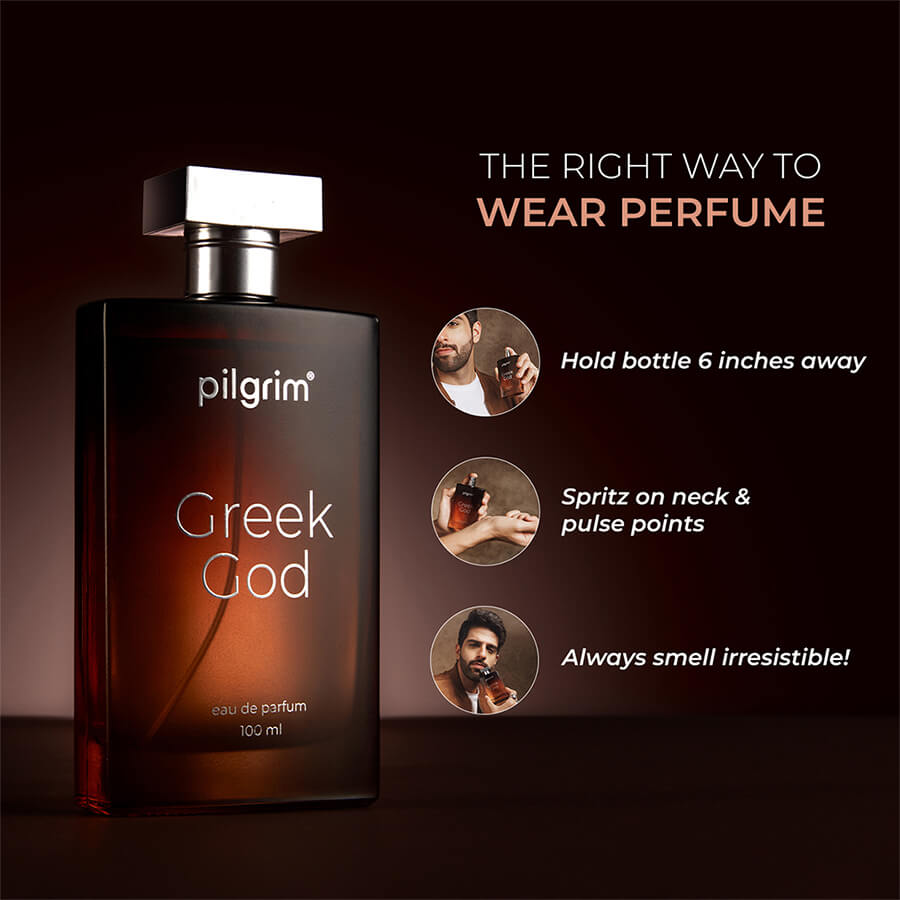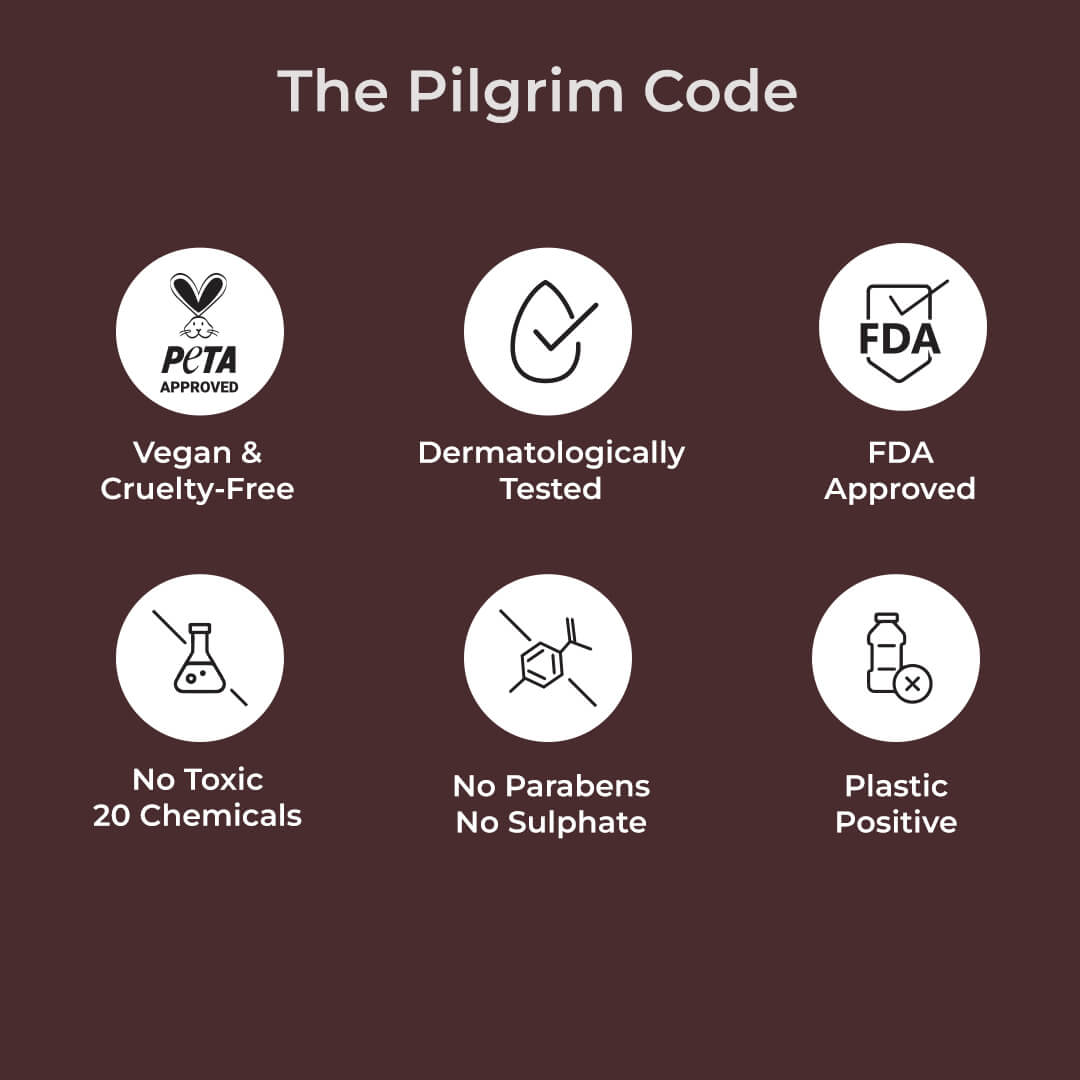 Greek God Eau De Parfum
Instant Attraction | Men's Perfume Designed in France | 100ml
MRP inclusive of all taxes
Free shipping On orders above ₹199
Product Description
Size: 100.0 ml 3.4 fl. oz.

Perfume Notes:
✔ Subtle Sandalwood
✔ Deep Nutmeg
✔ Smoky Cedarwood

Strength: Strong, Long Lasting

Occasion: For Daily Wear, For a Date Night

Introducing Greek God, the ultimate fragrance for men who want to exude instant attraction and effortless charm. Designed in France, this Eau de...
1. Shake bottle well before use. 2. Hold bottle about 6 inches away from body and spritz all over. 3. Spritz on pulse points like neck and wrists for fab freshness!
Pilgrim is "Clean Compatible". Not just free of harmful and toxic chemicals but uses only those ingredients that either enhance the health of our hair & skin or support the effectiveness of formulations.
For best results, try our kit
FAQs
Men's perfume is best applied to pulse points such as the wrists, neck, and chest. Also, apply the fragrance to clean, dry skin and avoid rubbing it in, as this can alter the scent.
It's generally recommended to spray on your skin rather than your clothes. This is because fragrances are designed to interact with the natural oils and pH levels of your skin, which can affect how the fragrance smells and how long it lasts.
Yes, this perfume can be layered with other fragrances to create a unique scent.
Surprisingly Amazing
This perfume is the secret weapon for any man who wants to command attention and respect. The fragrance smells ultra sensual & strong. It is perfect for a man who is going out on a date & needs to make a long lasting impression on the lady. I love wearing on dates.
Love the scent, value for money
The scent of this perfume is both complex and alluring. It's a mix of spicy notes that's perfect for any occasion. I love how it makes me feel ready for a date night, and the compliments I receive when I wear it make me feel like a Greek God.
Damn! This is amazing
Greek God is perfect for date nights! The notes of pepper & patchouli is perfect for feeling powerful & sensual. You need to get this perfume.
Go for it without a second thought
This perfume is like a love potion from the gods. The scent is a tantalizing mix of sandalwood, and smoky cedarwood that's both seductive and alluring. I feel like a true Greek Adonis whenever I wear it.
Godly Feeling
This fragrance is the perfect mix of sensuality and masculinity. The scent is a blend of spicy notes that makes me feel confident and powerful. It's the perfect choice for a date night. I also gifted this to my friends & family..they loved it!