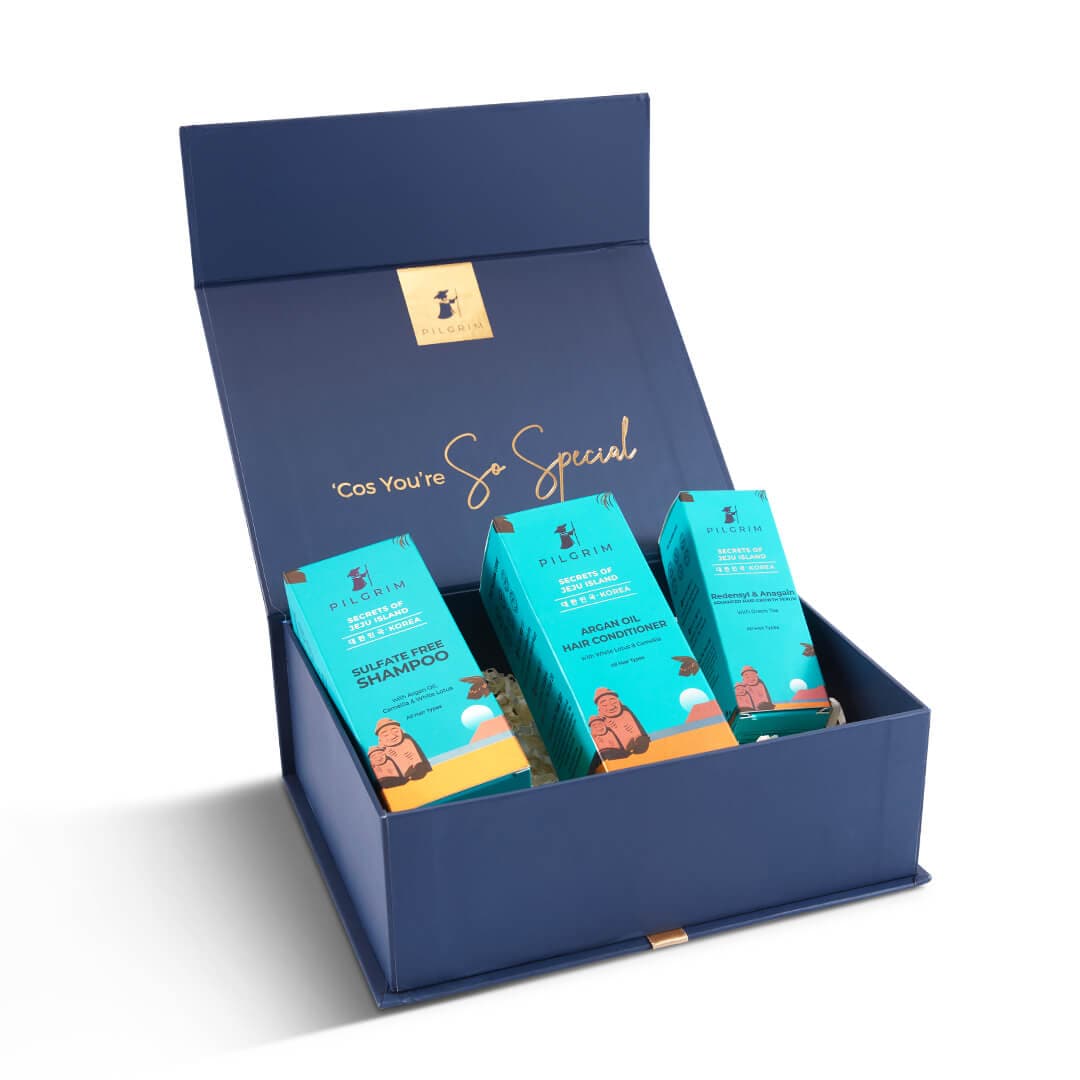 Hair Growth Essentials Gift Set
MRP inclusive of all taxes
Free shipping On orders above ₹199
1. Hair growth serum every night: On a dry scalp, apply a few drops close to the hair roots and massage in gently with your fingertips. Let it remain overnight while you sleep. For best results, use it for 84-90 days consecutively. 2. Shampoo and condition as per your regular schedule. Massage shampoo gently into the scalp and rinse well using lukewarm water. 3. Follow with smoothening the conditioner through the length of the hair, from root to tip, avoiding the scalp. Wait for a few minutes and rinse thoroughly.
Pilgrim is "Clean Compatible". Not just free of harmful and toxic chemicals but uses only those ingredients that either enhance the health of our hair & skin or support the effectiveness of formulations.
For best results, try our kit
FAQs
Yes! This gift set is unisex and can be used by both men and women.
It is suitable for people who are looking for thicker hair or facing hair fall/loss.
This serum stops hair loss and leads to thicker, fuller and denser hair growth.