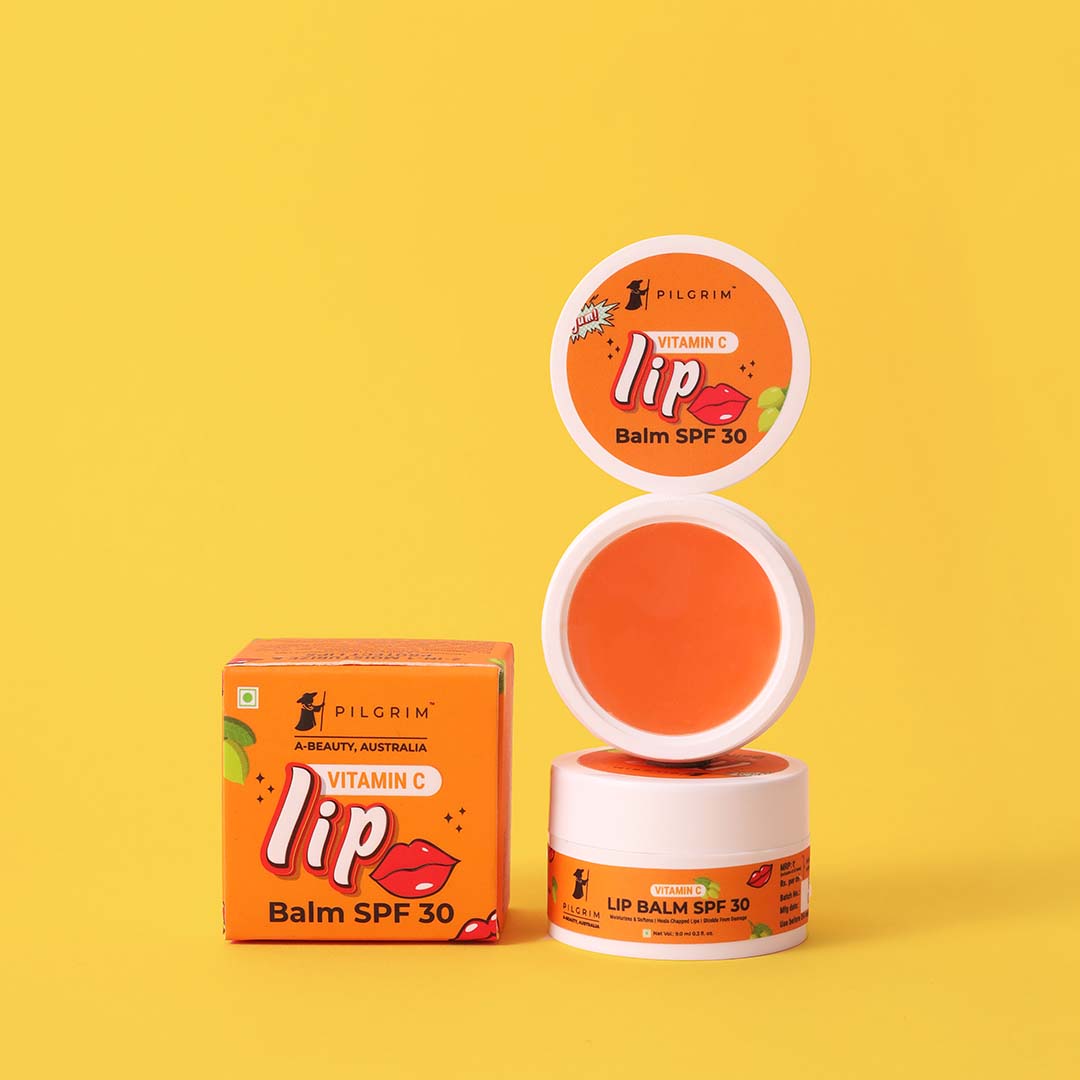 Vitamin C Lip Balm SPF30
2-In-1 Moisturize & Protect Lips
MRP inclusive of all taxes
Active Offers
Buy 1 Get 1 Free
BUY 1 GET 1 FREE on this product.
Discount will be auto applied
Free shipping On orders above ₹199
Product Description
Size: 9.0 ml 0.3 fl. oz.
Suitable for: Men & Women
Introducing Vitamin C Lip Balm SPF 30, a perfectly designed lip balm with sun protection and a refreshing orange flavour. This lip balm not only nourishes and protects your lips, but also has the added benefit of brightening them....
*Based on consumer feedback after 6 weeks of recommended usage
• Apply during day time.
• Use as often as required.
Pilgrim is "Clean Compatible". Not just free of harmful and toxic chemicals but uses only those ingredients that either enhance the health of our hair & skin or support the effectiveness of formulations.
For best results, try our kit
FAQs
The SPF 30 in the lip balm helps to protect the lips from harmful UV rays from the sun, which can cause sunburn, premature aging, and other skin damage.
The benefits of using lip balm SPF 30 with vitamin C include: protection against sun damage, prevention of premature aging, reduction of dark spots, brightening of the skin tone, and moisturization of the lips.
Yes, its deeply moisturizing formula soothes dry, chapped lips immediately and transforms them over time to become soft and supple.
so much good
orange smell lip balm loved it so much
Dark lips gone
I swear i had such dark lips and I have been using this for a while now. I can see a good difference...my natural colour has come back. i love it.