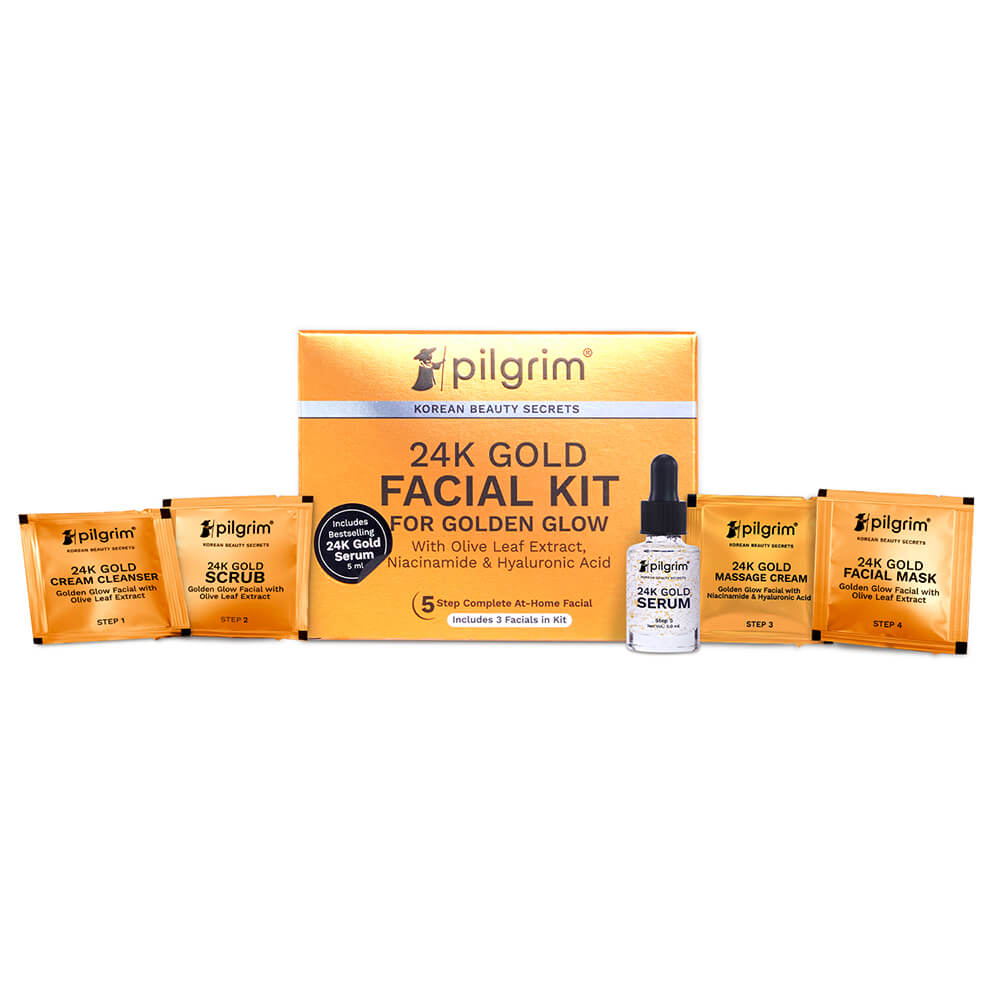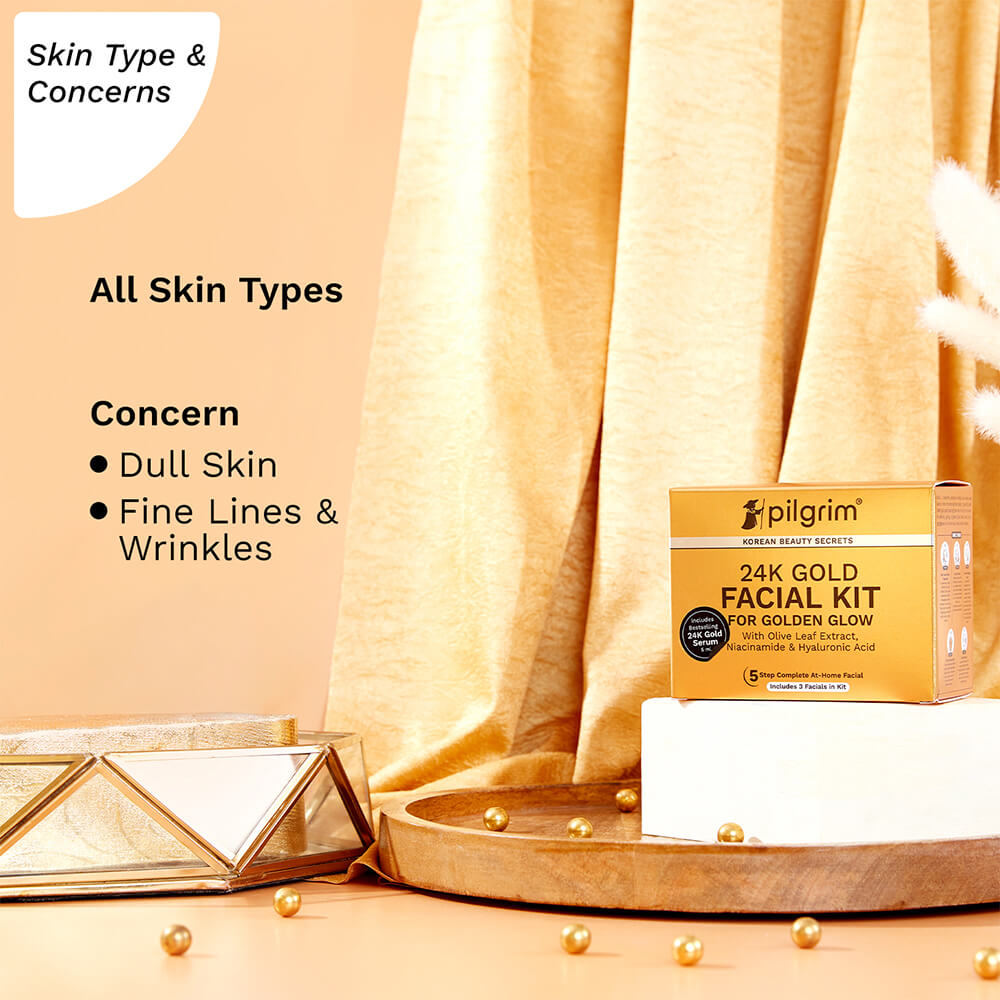 24K Gold Facial Kit For Golden Glow
Make Your Skin Glow Like Gold
MRP inclusive of all taxes
Why you'll love it?
Restores Natural Glow Instantly
Active Offers
Buy 1 Get 1 Free
BUY 1 GET 1 FREE on this product.
Discount will be auto applied
Free shipping On orders above ₹199
Product Description
This kit contains🎁:

24K Gold Cream Cleanser
Net Vol.: 4.34 ml X 3 unit

24K Gold Scrub
Net Vol.: 4.34 ml X 3 unit

24K Gold Massage Cream
Net Vol.: 8.56 ml X 3 unit

24K Gold Facial Mask
Net Vol.: 7.82 ml X 3 unit

24K Gold Serum
Net Vol.: 3.0 ml x...
• Gently massage cream cleanser on face and neck. Wipe it off with moist cotton.
• Exfoliate gently with scrub for 2-3 mins. Rinse or wipe with damp towel.
• Massage cream on face and neck in upward circular strokes for 10-15 mins. Wipe off with damp towel.
• Apply mask evenly to face and neck. Leave for 20 mins. Rinse with lukewarm water.
• Apply 3-5 drops of serum to face and neck. Pat it in.
Pilgrim is "Clean Compatible". Not just free of harmful and toxic chemicals but uses only those ingredients that either enhance the health of our hair & skin or support the effectiveness of formulations.
For best results, try our kit
FAQs
For the perfect glow, we recommend using the 24K Gold Facial Kit 1-2 days before your event. This allows any potential redness to settle, leaving your skin radiant and ready to shine on the big day!
Yes, the product can be used by men and women both.
Considering the sensitivity during teenage years due to hormonal changes, it's advisable to stick to dermatologist-recommended skincare products for a gentle and safe routine.