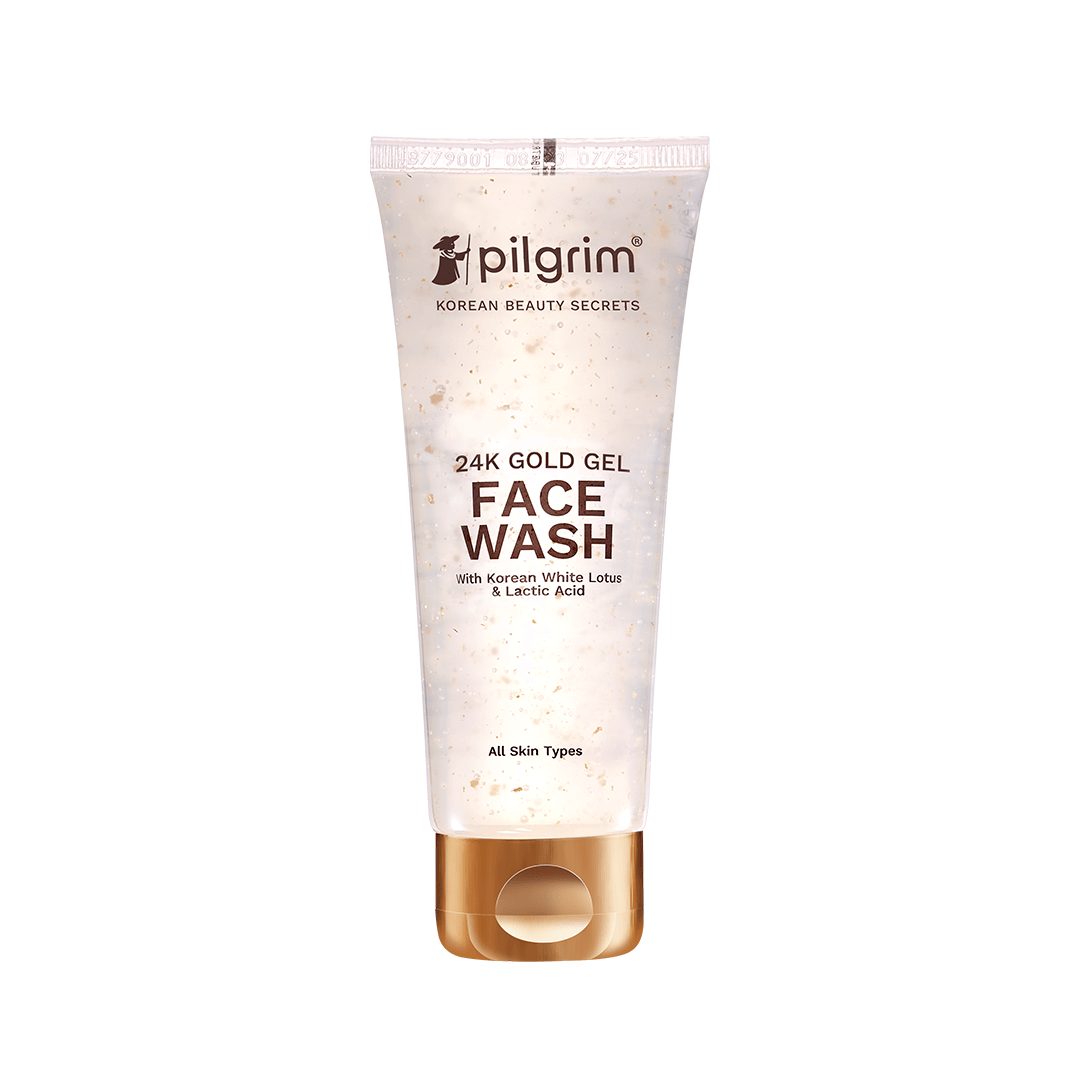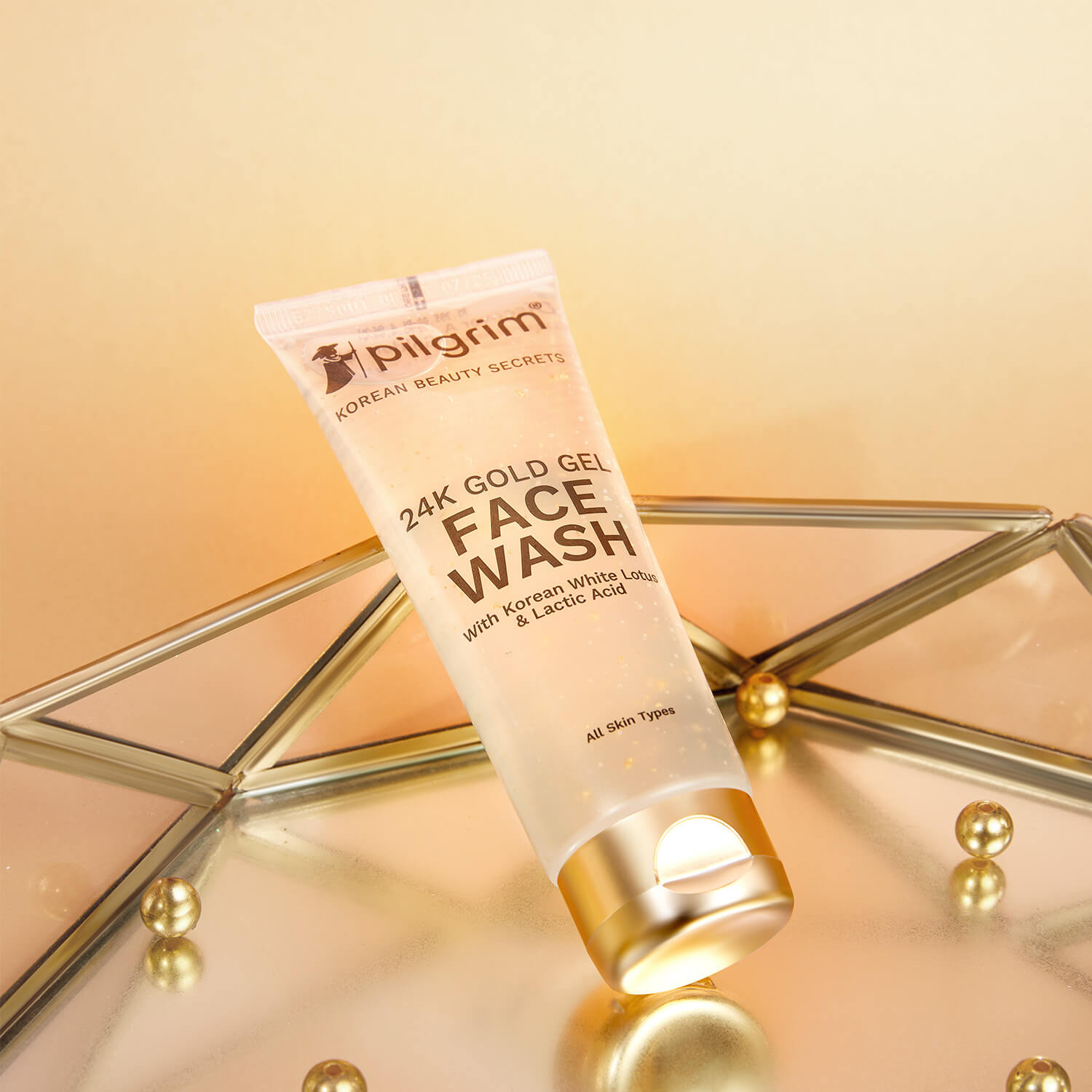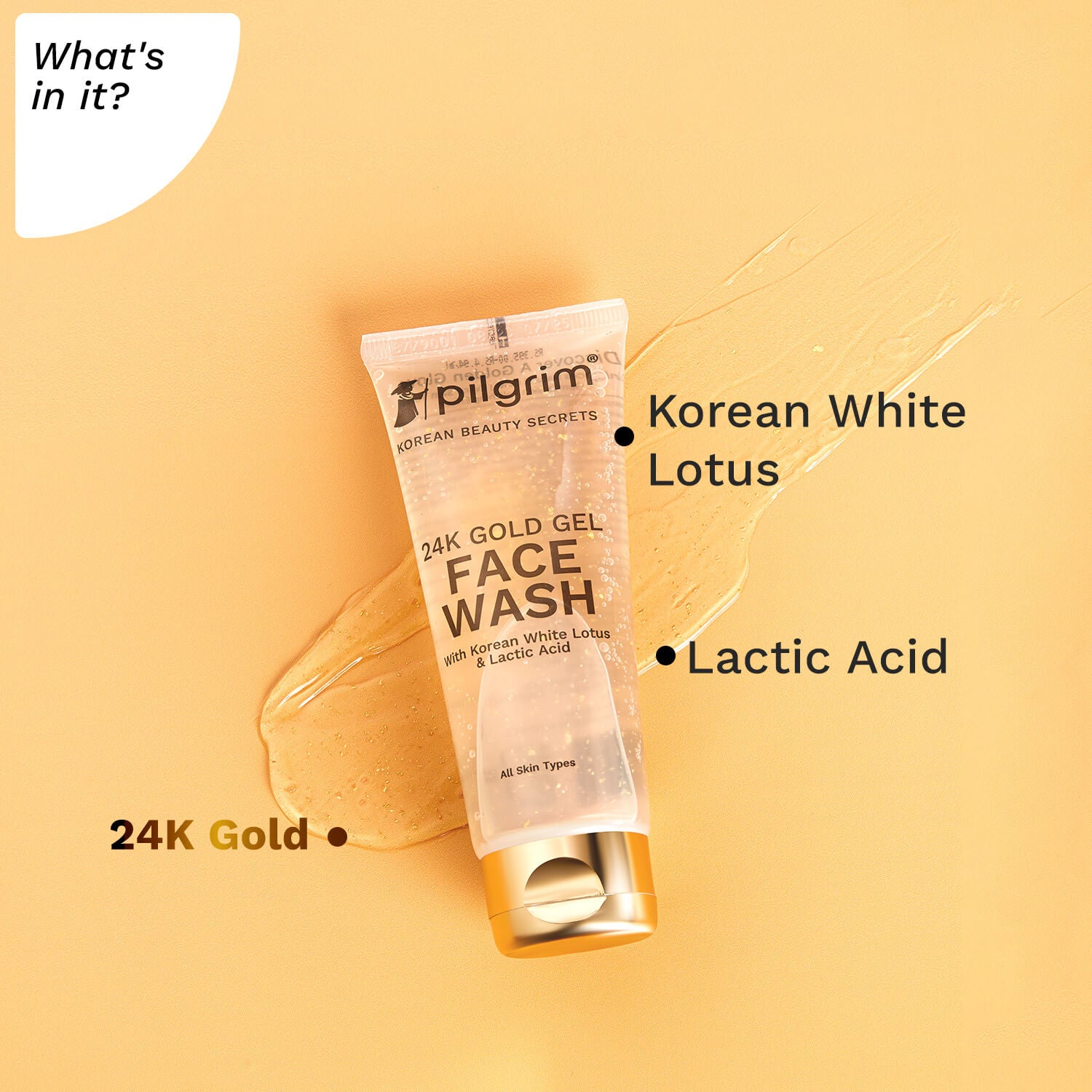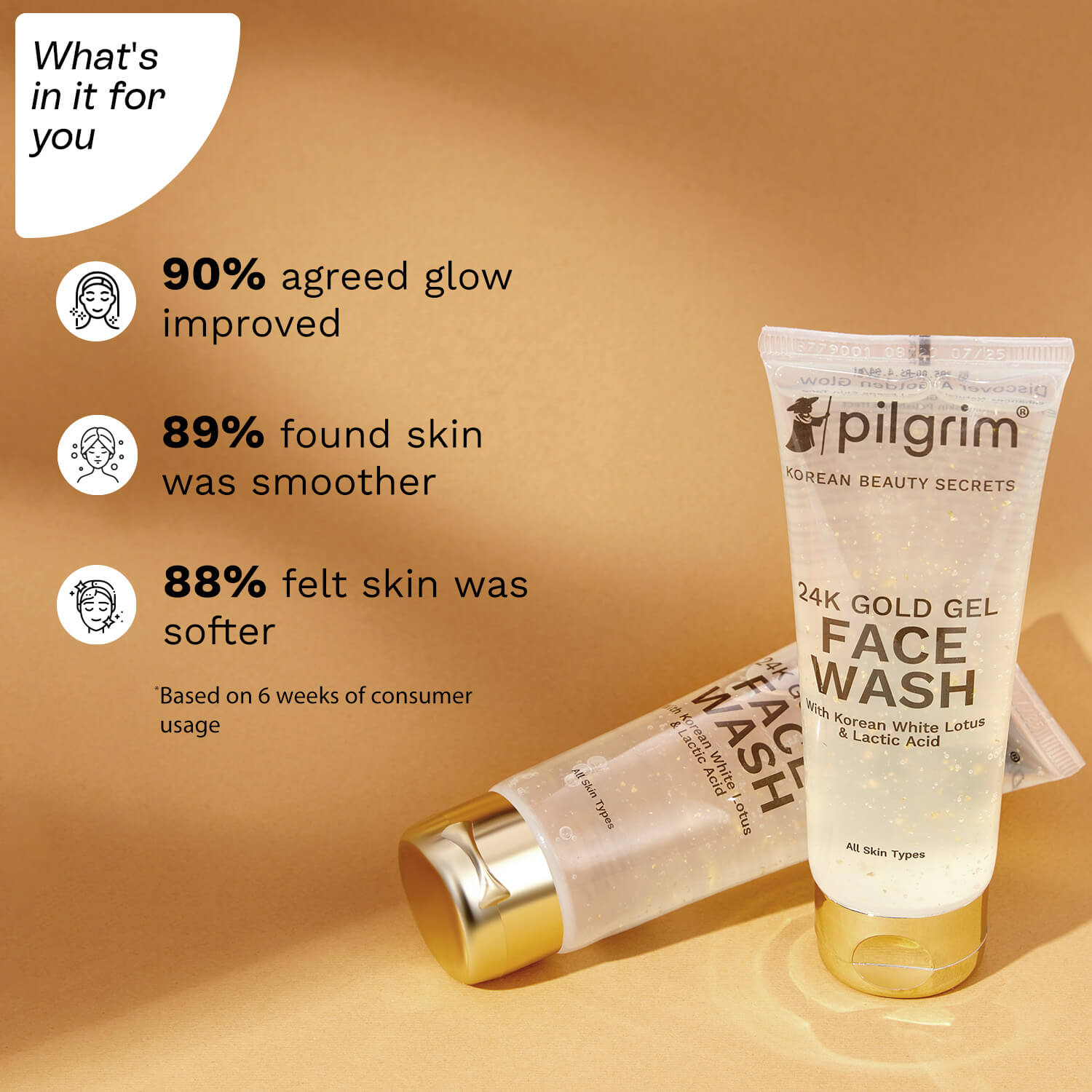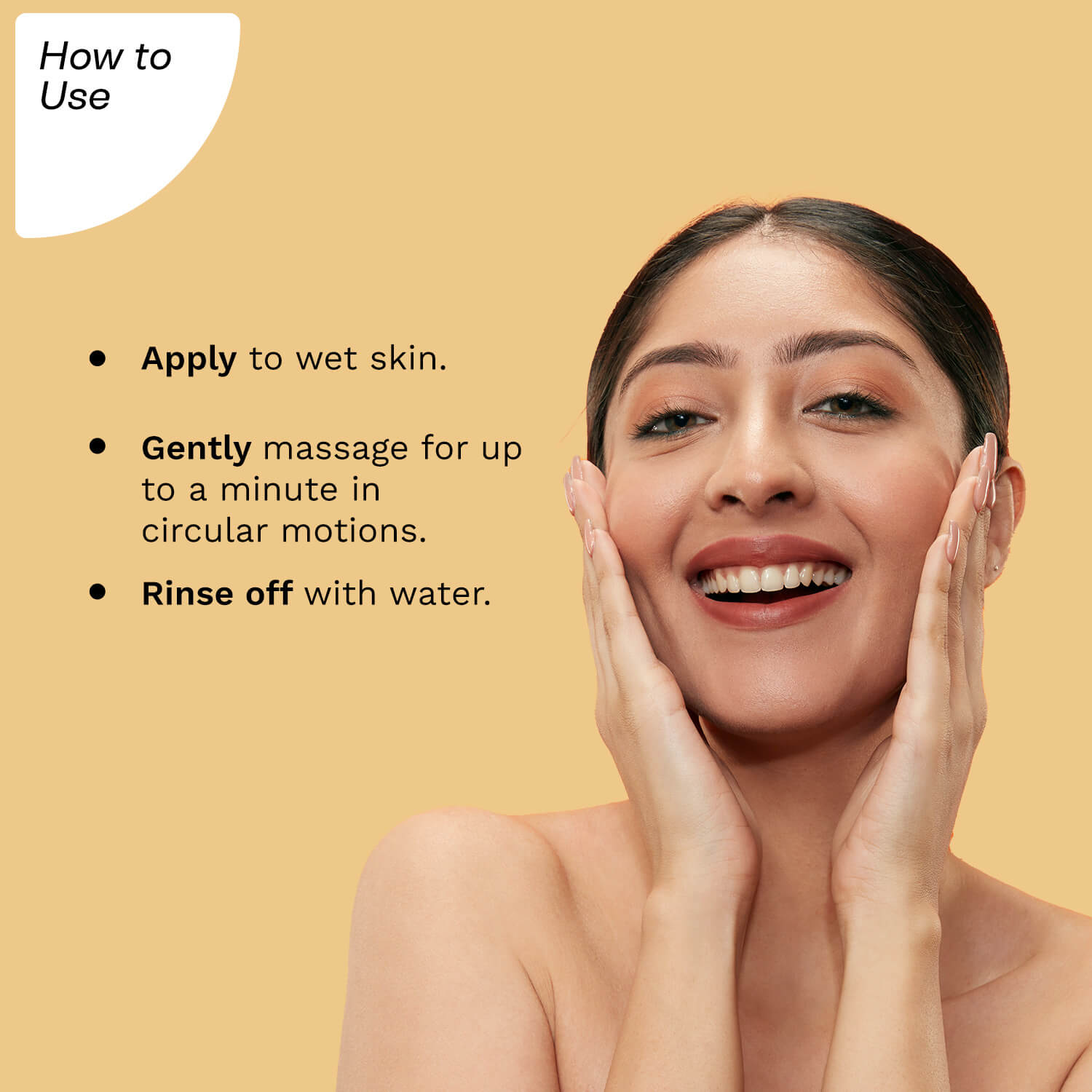 24K Gold Gel Face Wash
Discover A Golden Glow
MRP inclusive of all taxes
Why you'll love it?
Gentle Skin Polishing Effect
Active Offers
Buy 1 Get 1 Free
BUY 1 GET 1 FREE on this product.
Discount will be auto applied
Free shipping On orders above ₹199
Product Description
Size: 80 ml 2.7 fl. oz.
Suitable for: All Skin Types
Experience the transformative power of our 24K Gold Gel Face Wash, designed to enhance your natural glow and rejuvenate your skin. Enriched with the radiance-boosting properties of 24K gold, this luxurious face wash illuminates your complexion, leaving you with...
agreed skin had a lovely glow
confirmed they felt polishing effect
*Based on consumer feedback after 6 weeks of recommended usage
• Apply to wet skin.
• Gently massage for up to a minute in circular motions.
• Rinse off with water.
Pilgrim is "Clean Compatible". Not just free of harmful and toxic chemicals but uses only those ingredients that either enhance the health of our hair & skin or support the effectiveness of formulations.
For best results, try our kit
FAQs
Yes, the face wash has mild exfoliation properties that can help fade away tanning, over time.
It will remove everyday makeup. For completely removing long-lasting lipsticks, mascara, kajal, sunscreen, etc. we would recommend using micellar water or cleansing milk/oil/balm and then following up with this face wash.
Yes. We recommend using a broad spectrum sunscreen daily to prevent premature ageing, pigmentation, etc. More so if the skin is exfoliated regularly by any means. Since this face wash also has very mild exfoliating properties, a broad-spectrum sunscreen with SPF 30 is recommended to protect the skin.
Good
Very nice product value for money🤑💸💵💴