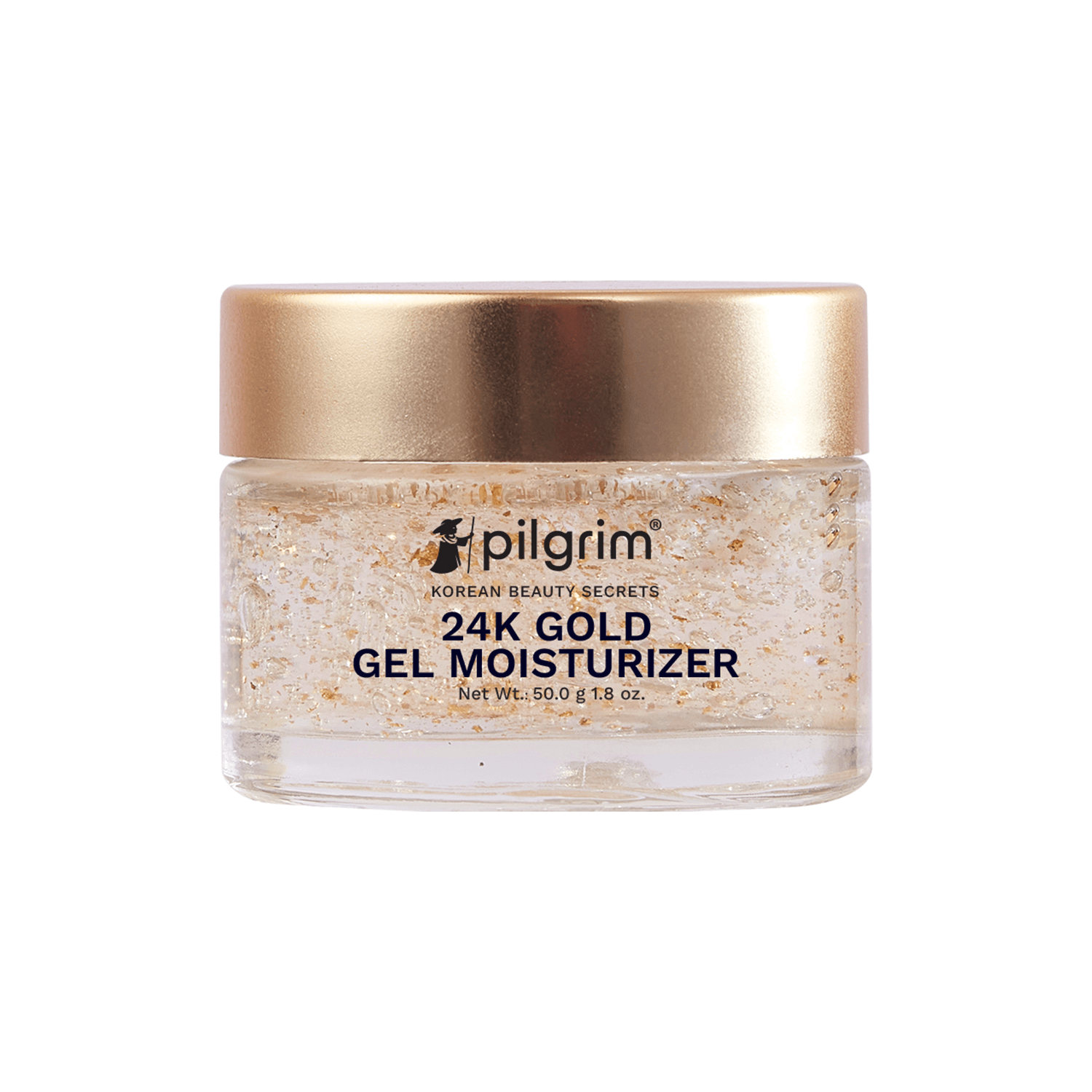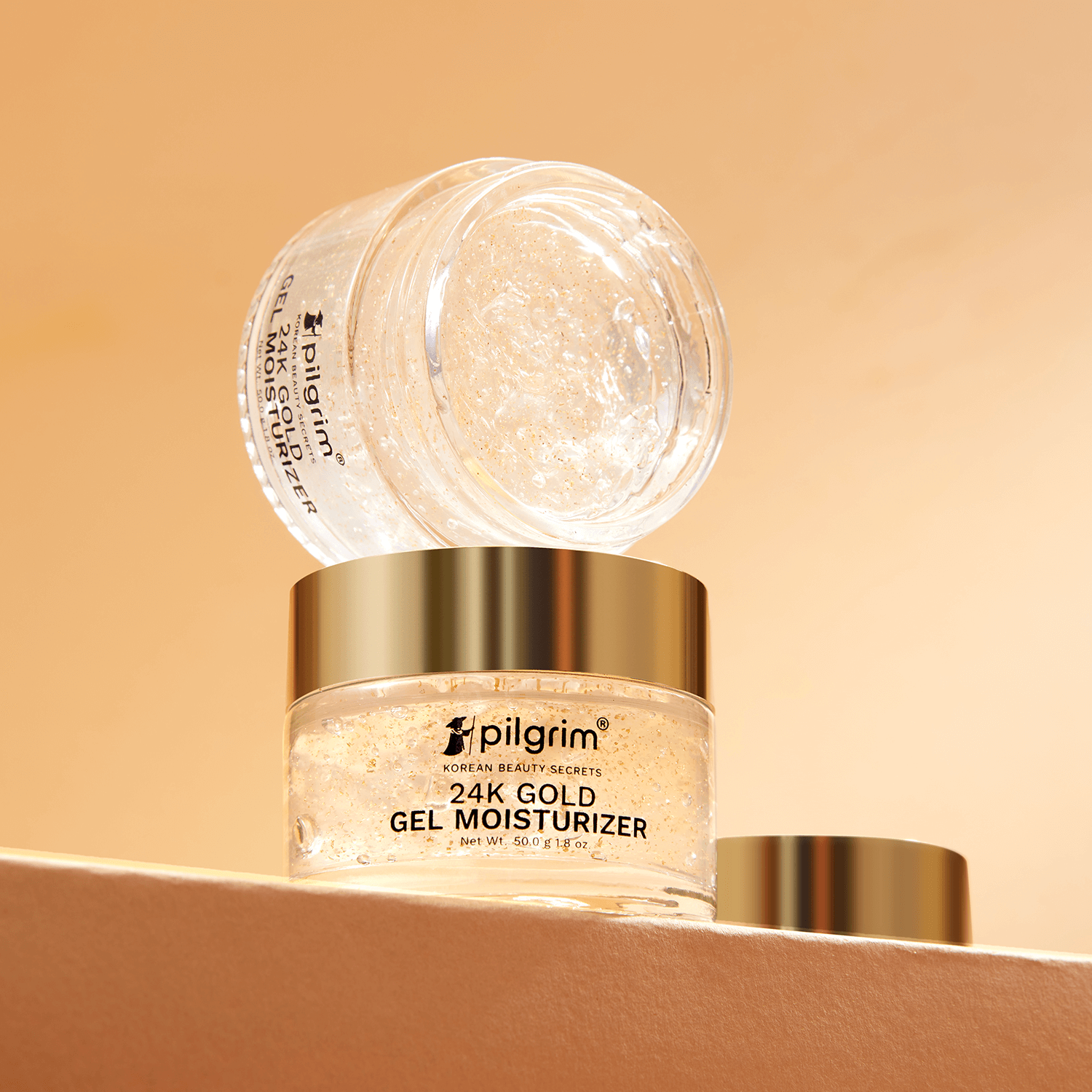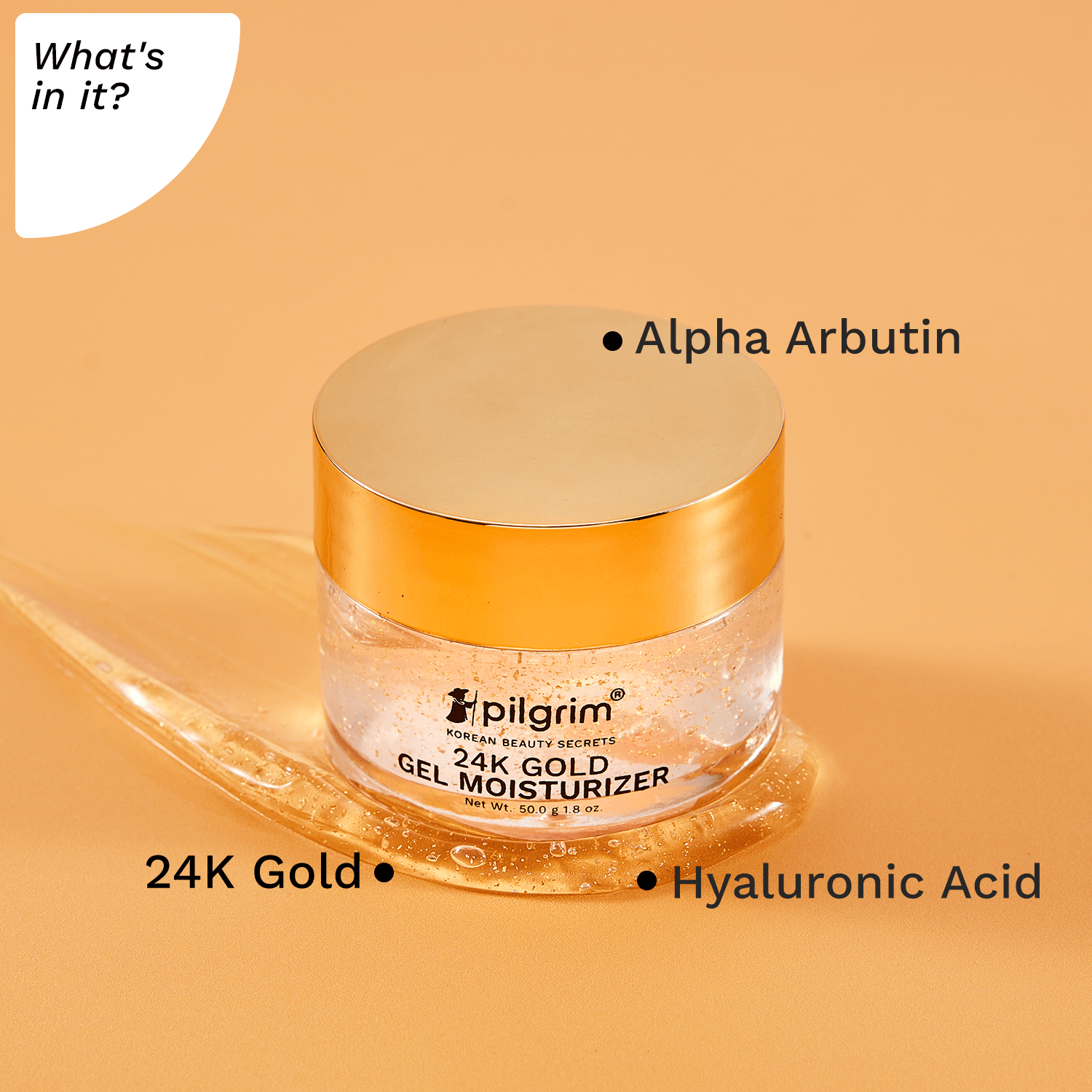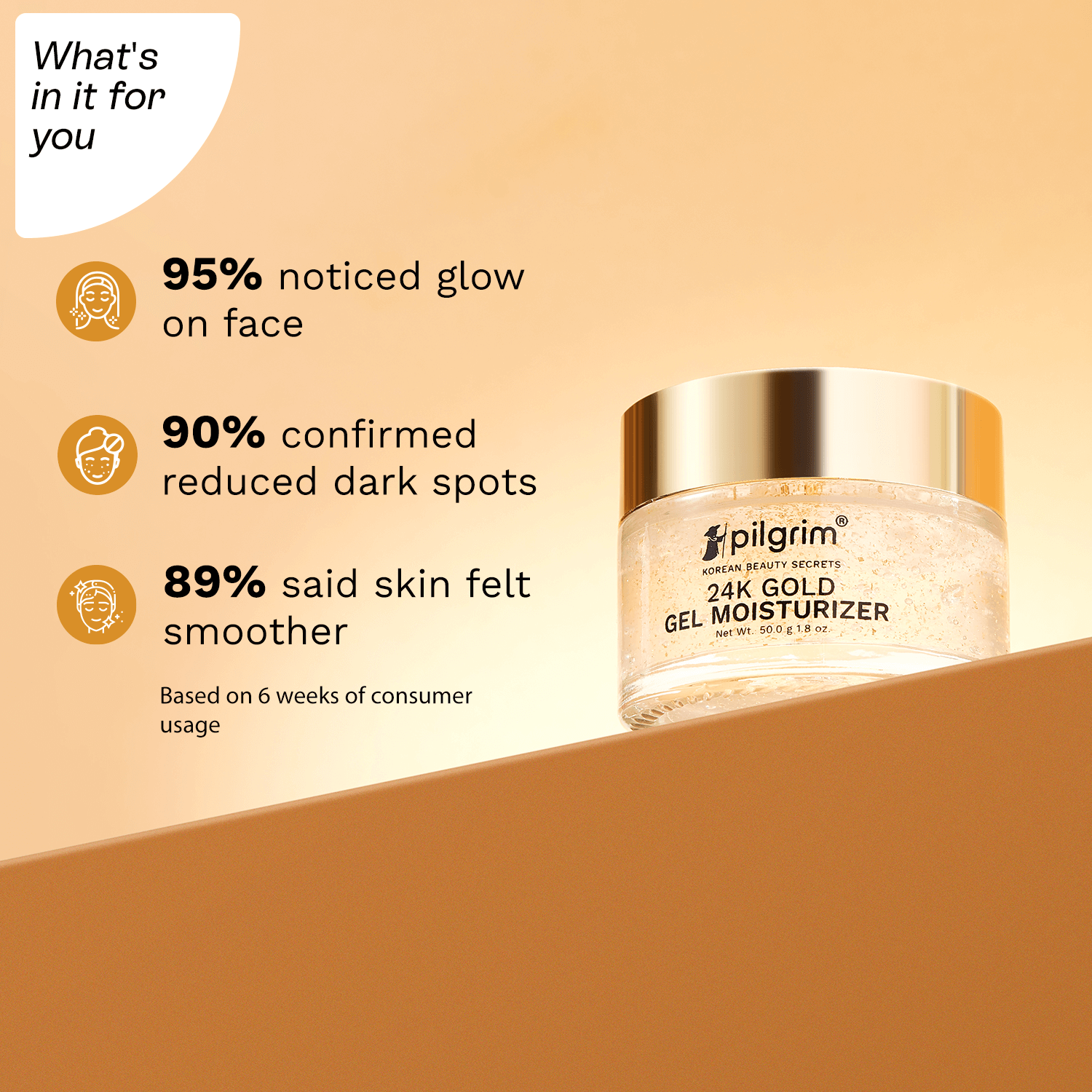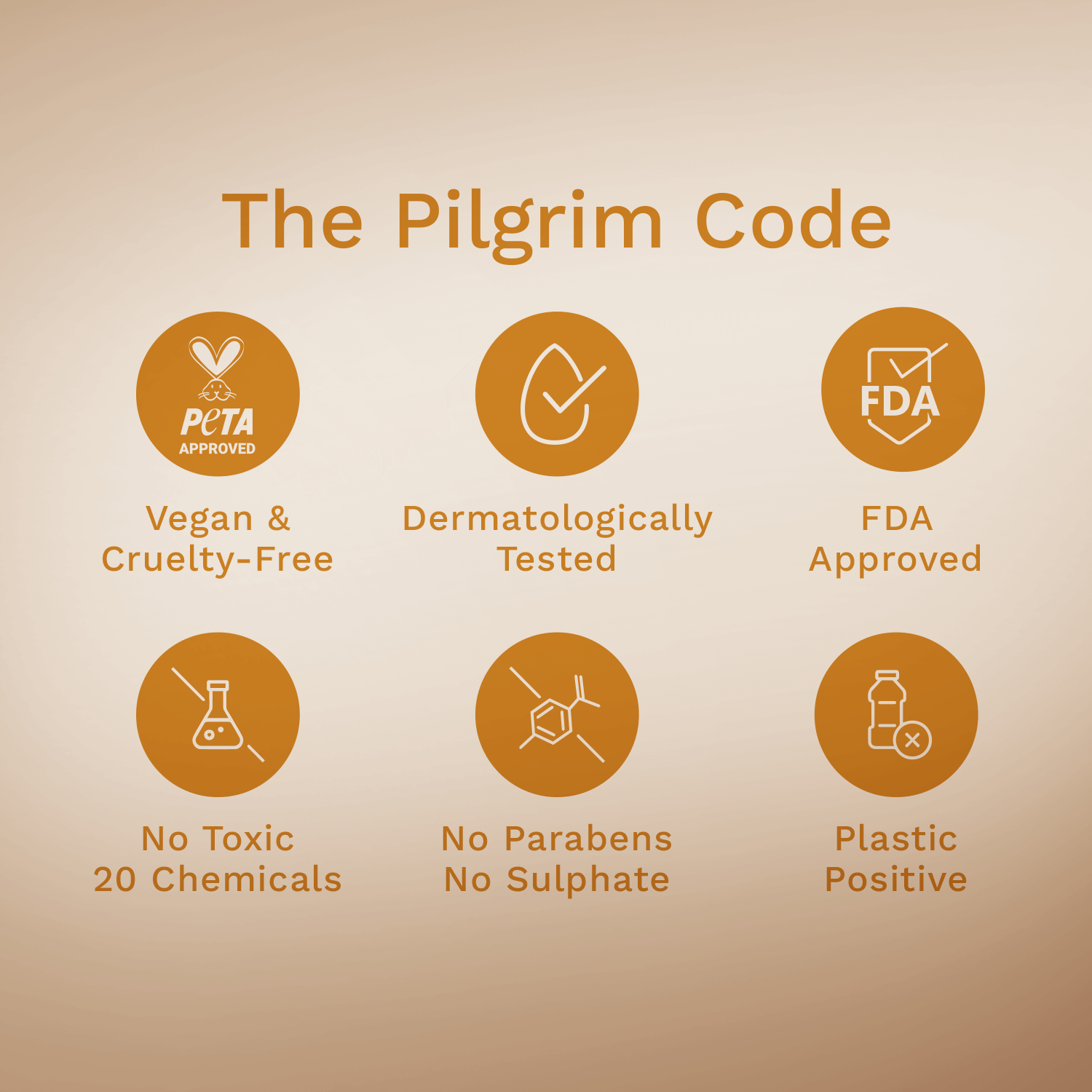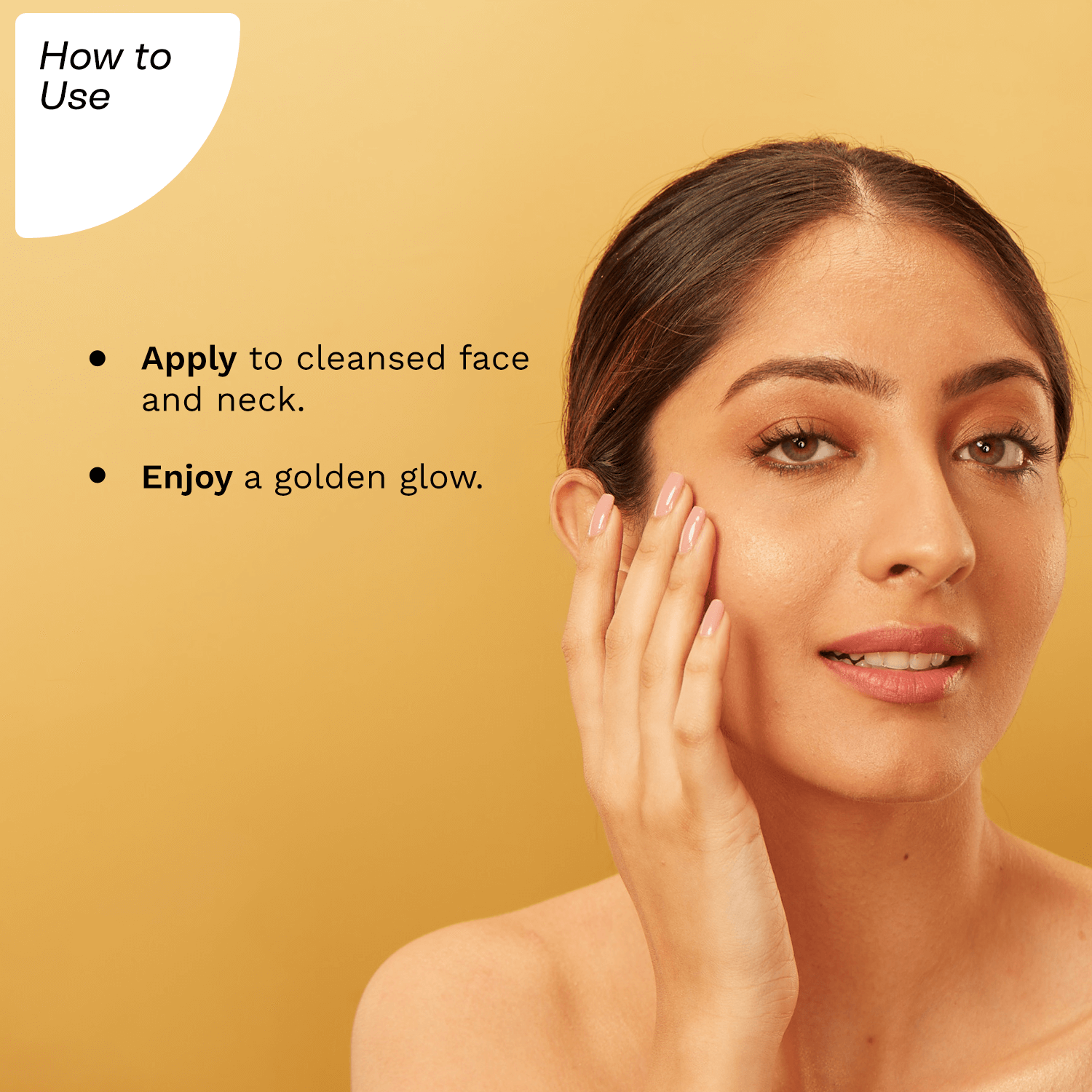 24K Gold Gel Moisturizer
Discover Gold-Like Radiance
MRP inclusive of all taxes
Free shipping On orders above ₹199
Product Description
Size: 50.0 g 1.8 oz.
Suitable for: All Skin Types
Indulge in the luxurious experience of our 24K Gold Gel Moisturizer, carefully crafted to give you a beautiful gold-like radiance. Infused with authentic 24K Gold flakes, this remarkable formula works tirelessly to illuminate your skin. As you apply the moisturizer,...
confirmed reduced dark spots
*Based on 6 weeks of consumer usage
• Apply to cleansed face and neck.
• Recommended to use after cleanser, toner and serum.
Pilgrim is "Clean Compatible". Not just free of harmful and toxic chemicals but uses only those ingredients that either enhance the health of our hair & skin or support the effectiveness of formulations.
For best results, try our kit
FAQs
Yes, you can use it during the day and at night. We recommend using a broad-spectrum sunscreen during the day after you apply the moisturizer.
Absolutely! It pairs beautifully with our bestselling 24K Gold Serum. Make sure you pat in 3-5 drops of the serum and then, apply the moisturizer to seal the serum in.
Yes, its water-based gel formula works well for combination skin. Niacinamide in the moisturizer also helps with reducing the T-zone oiliness over time.