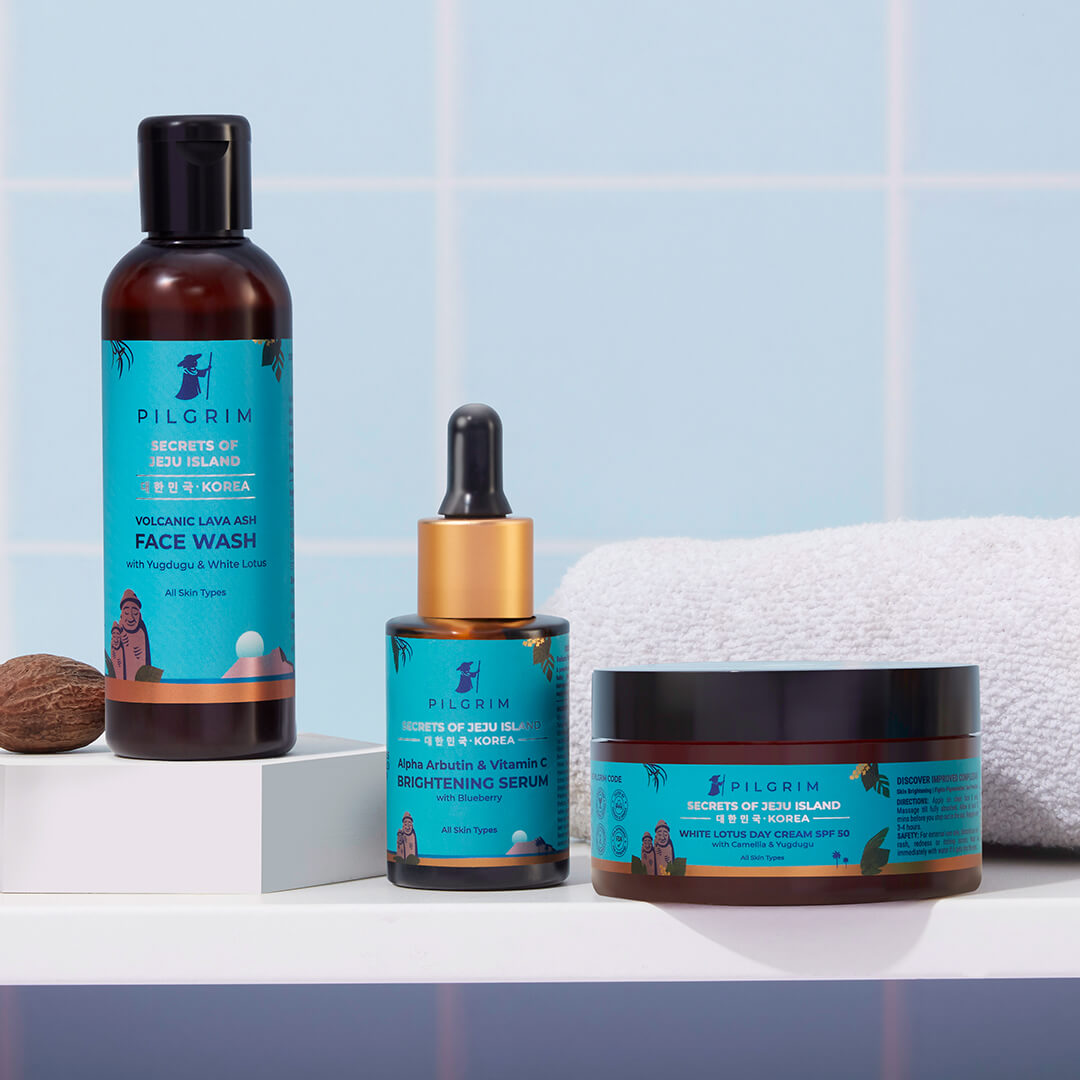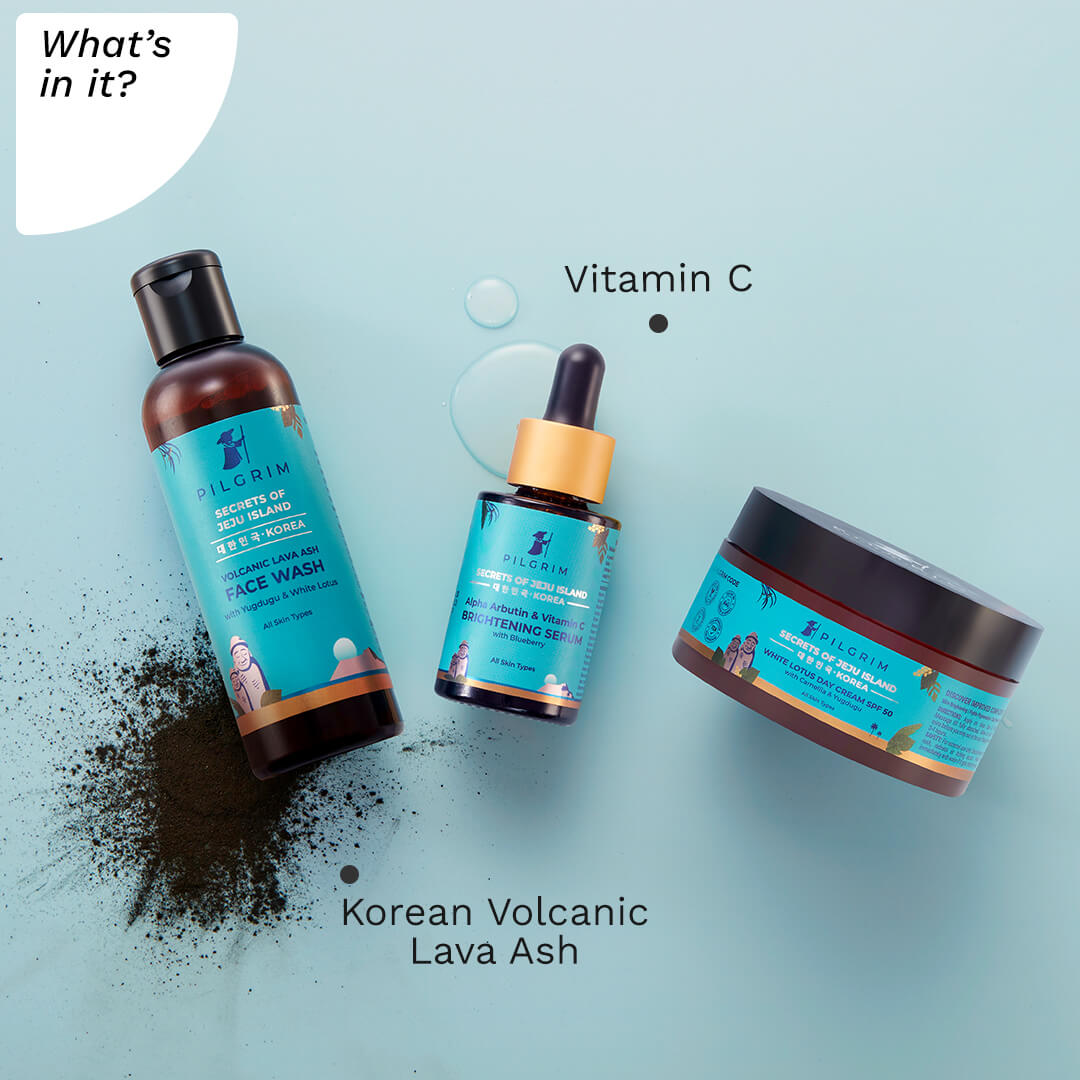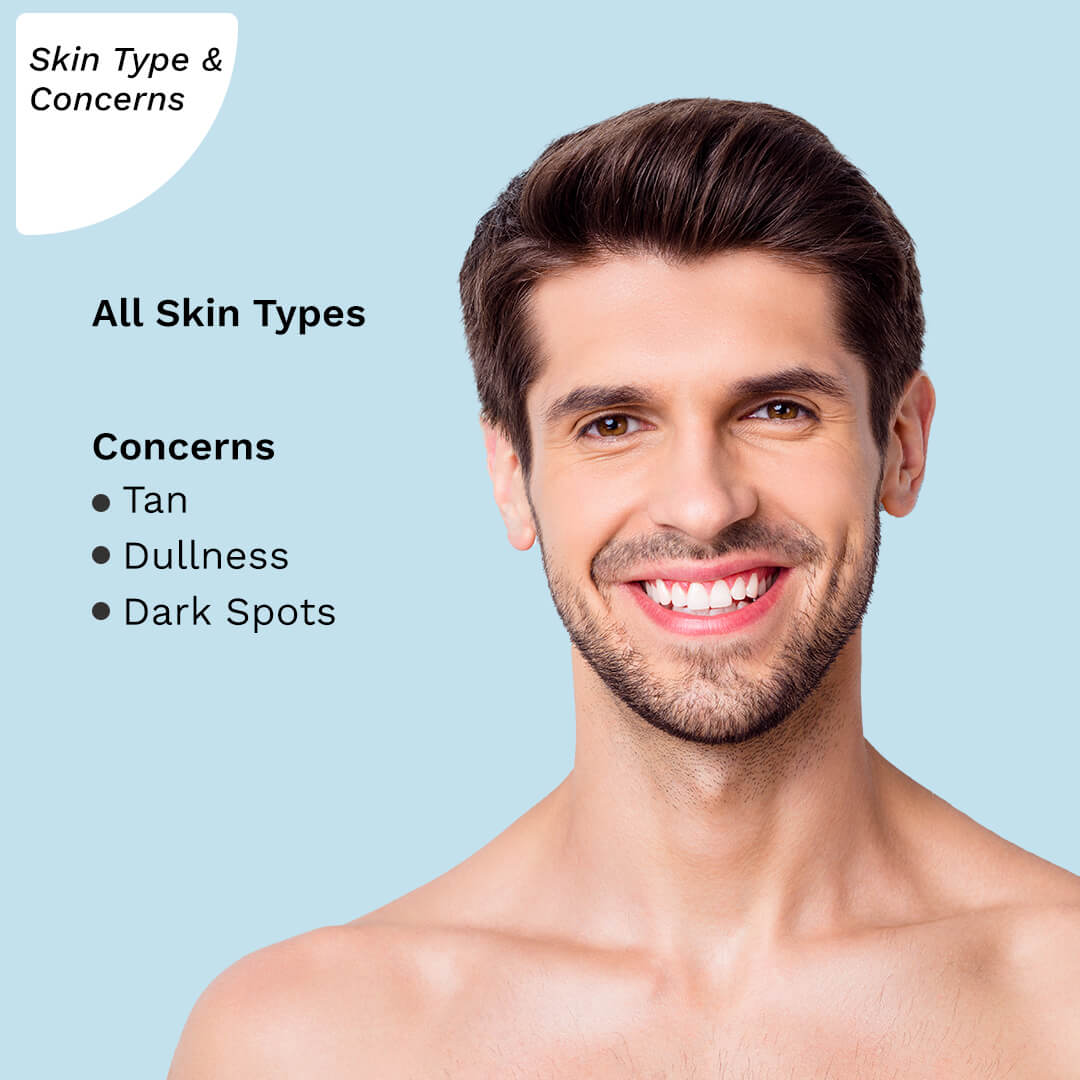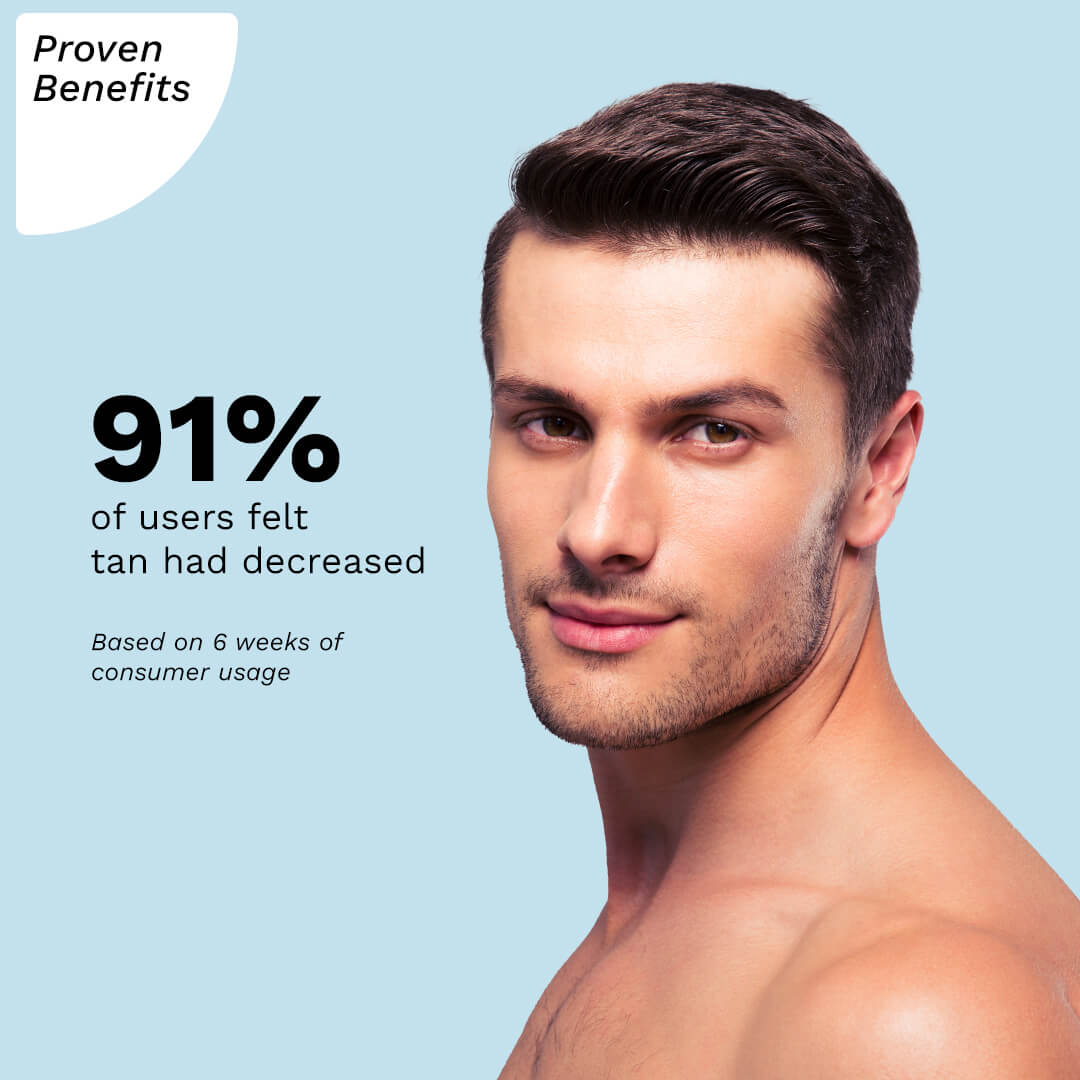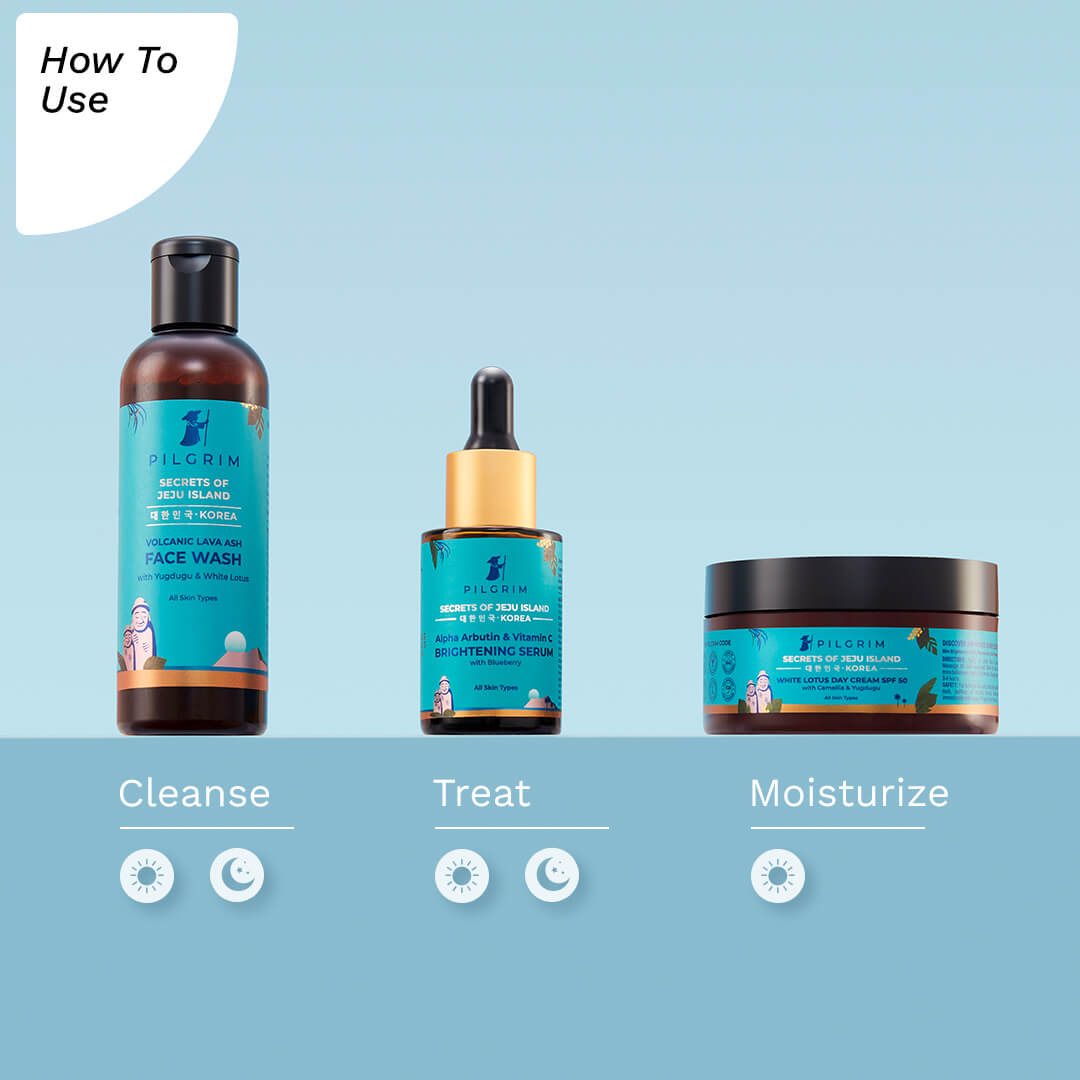 Detan & Glow Men Skincare Kit
Discover Bright & Clear Skin
MRP inclusive of all taxes
Active Offers
Buy 1 Get 1 Free
BUY 1 GET 1 FREE on this product.
Discount will be auto applied
Free shipping On orders above ₹199
Product Description
This kit contains🎁
Volcanic Lava Ash Face Wash
Net Vol.:100 ml | 3.38 fl.oz
Brightening Serum
Net Vol.: 30.0 ml | 1.0 fl. oz.
White Lotus Day Cream SPF 50
Net Vol.: 100 gm | 3.52 oz.
Suitable for: All Skin Types
Say goodbye to your tan and hello, glow...
of users felt tan had decreased
*Based on 6 weeks of consumer usage
• Cleanse
- Apply on damp face. Gently massage & rinse.
––––
Day Night
• Treat
- Apply few drops on cleansed face & dab it in.
––––
Day Night
• Moisturize
- Apply on face & neck.
––––
Day
Pilgrim is "Clean Compatible". Not just free of harmful and toxic chemicals but uses only those ingredients that either enhance the health of our hair & skin or support the effectiveness of formulations.
For best results, try our kit
FAQs
This kit is unique blend of White Lotus, Yugdugu Alpha Arbutin, Vitamin C, and Hyaluronic Acid to promotes an even skin tone. Alpha Arbutin fades hyper-pigmentation, Vitamin C combats damage causing free radicals. Blueberry extracts supply the skin with nutrients that keep ageing at bay. This kit supply the skin with nutrients that keep ageing at bay and strengthen the natural defence barrier of the skin, directly targeting dulness and fades dark spots. Use for unmatched daily brightness & radiance!
We recommend using this product twice a day (AM and PM) for best results.
It is suitable for all skin types.