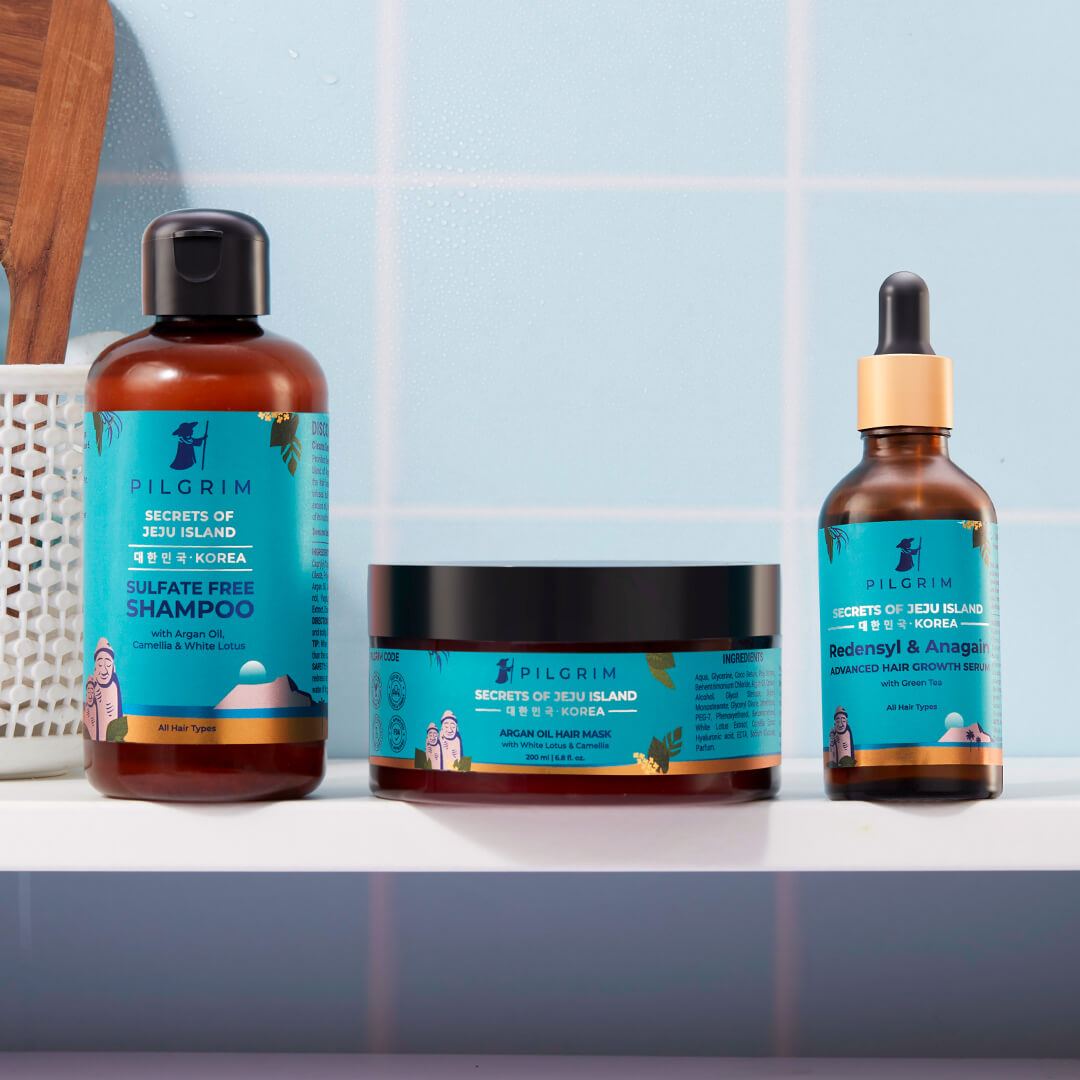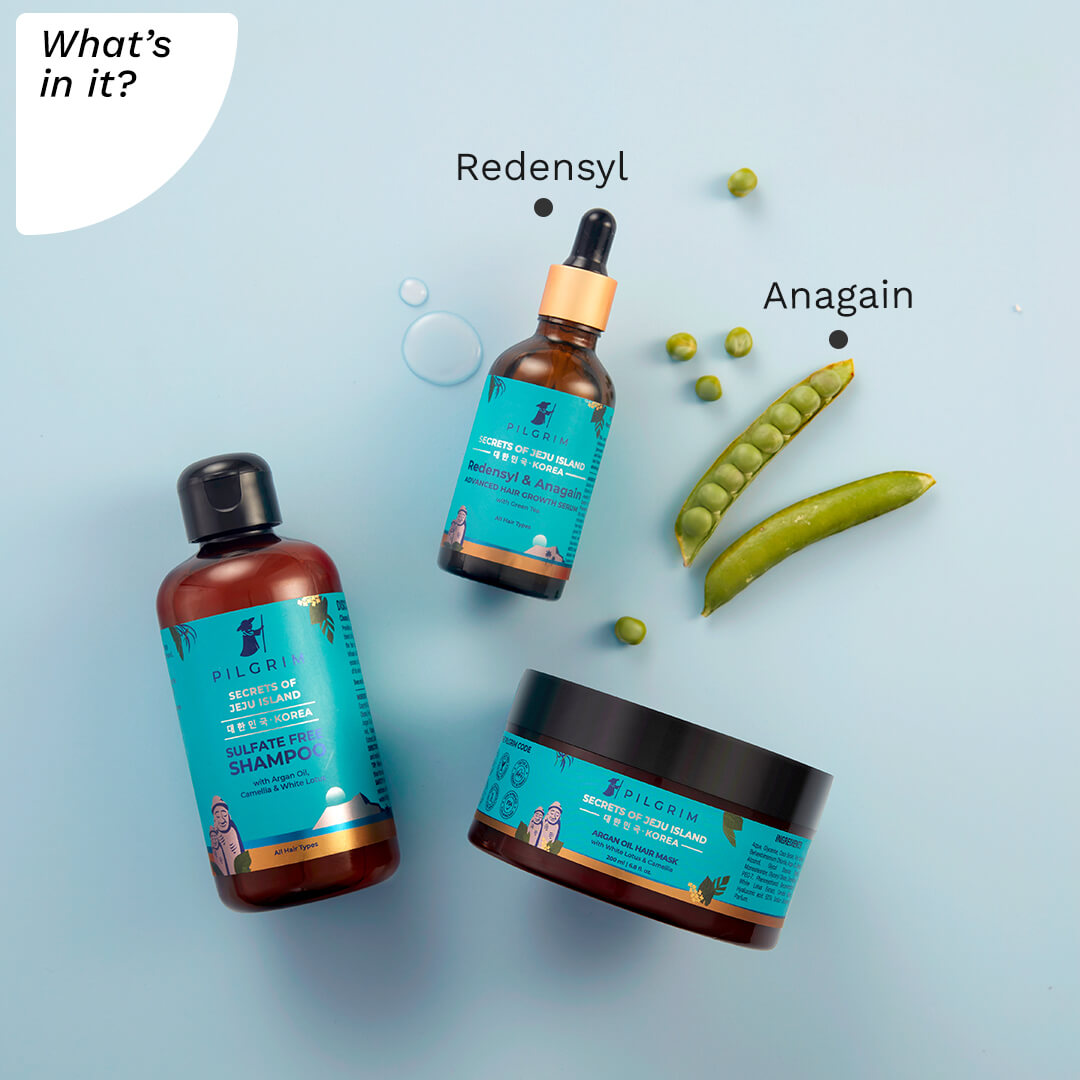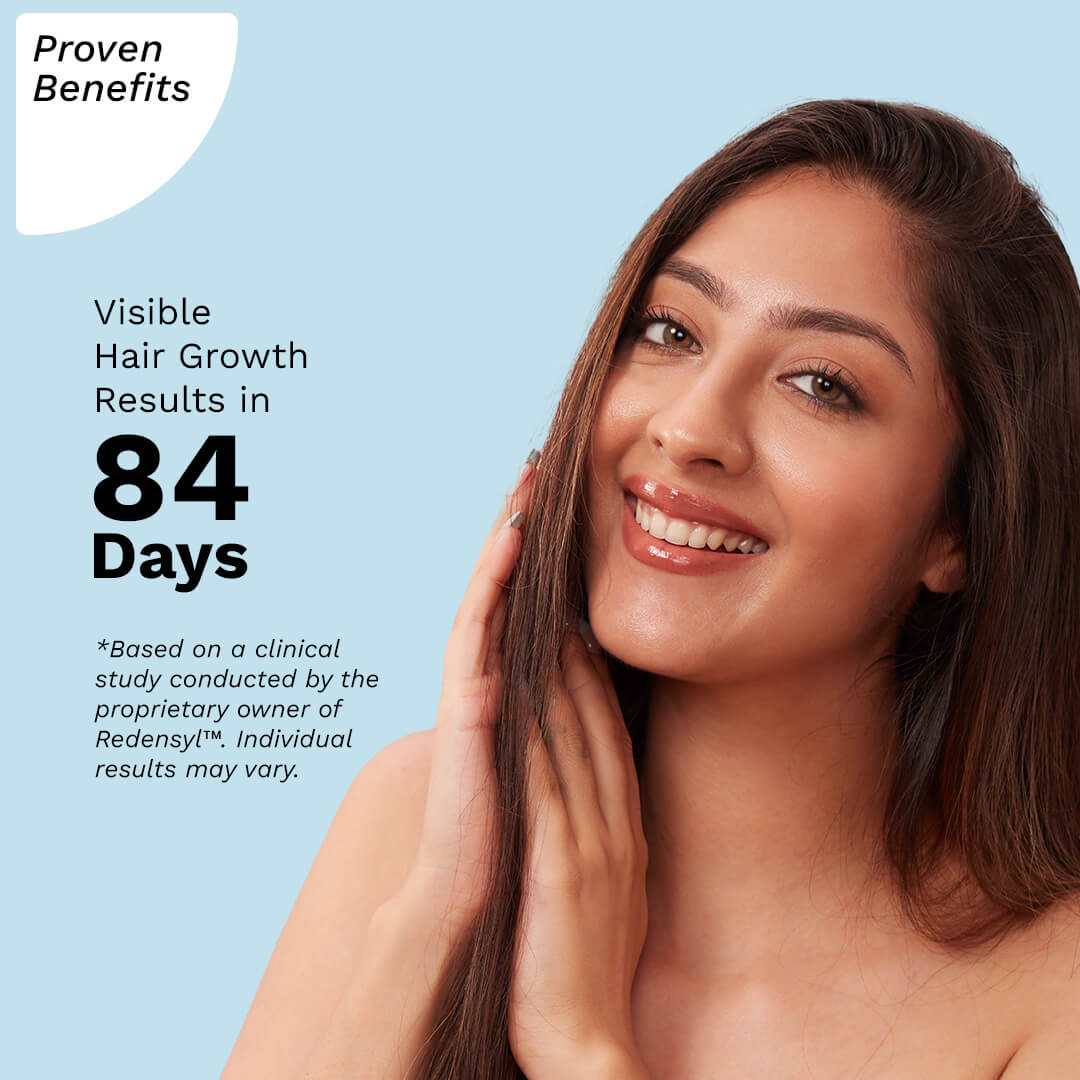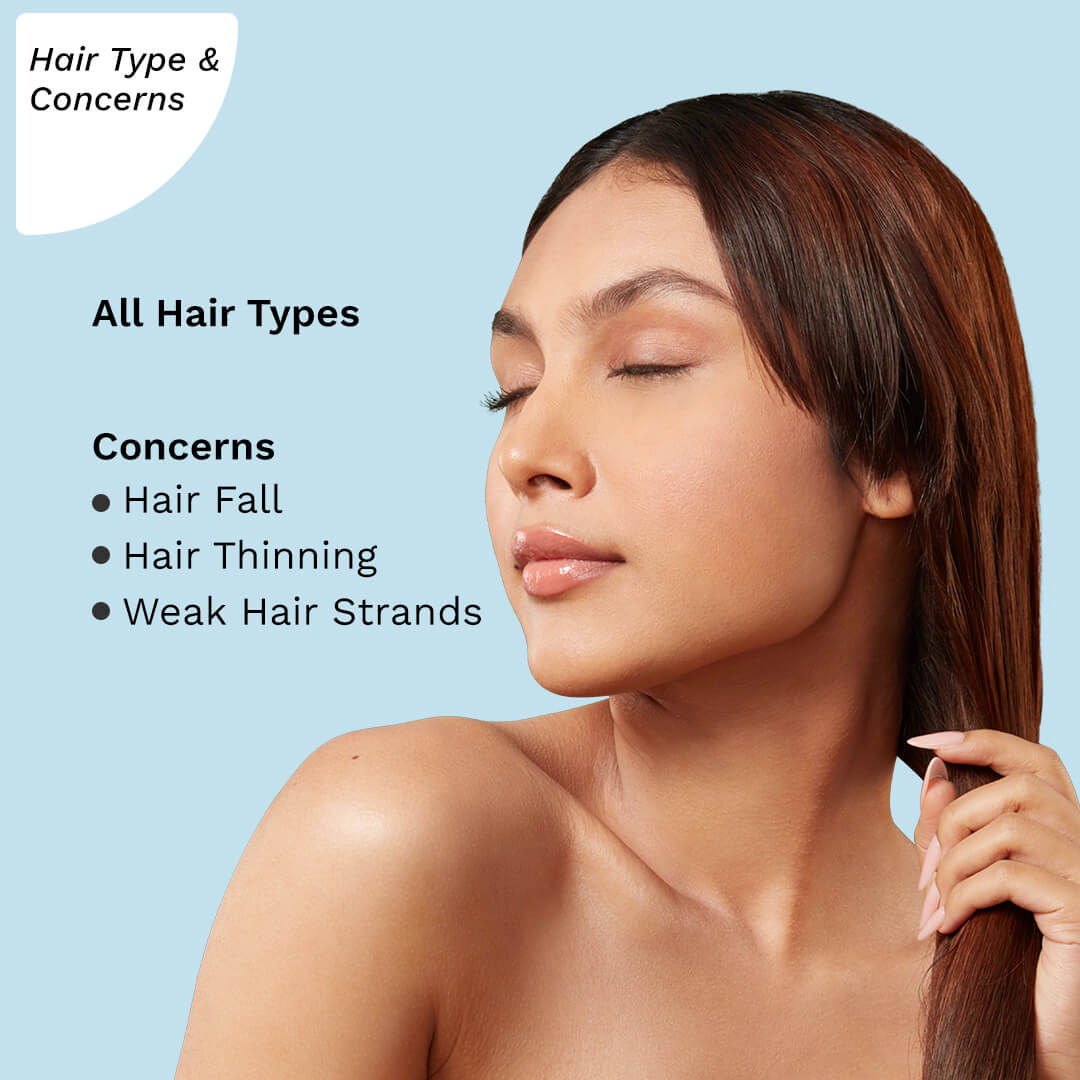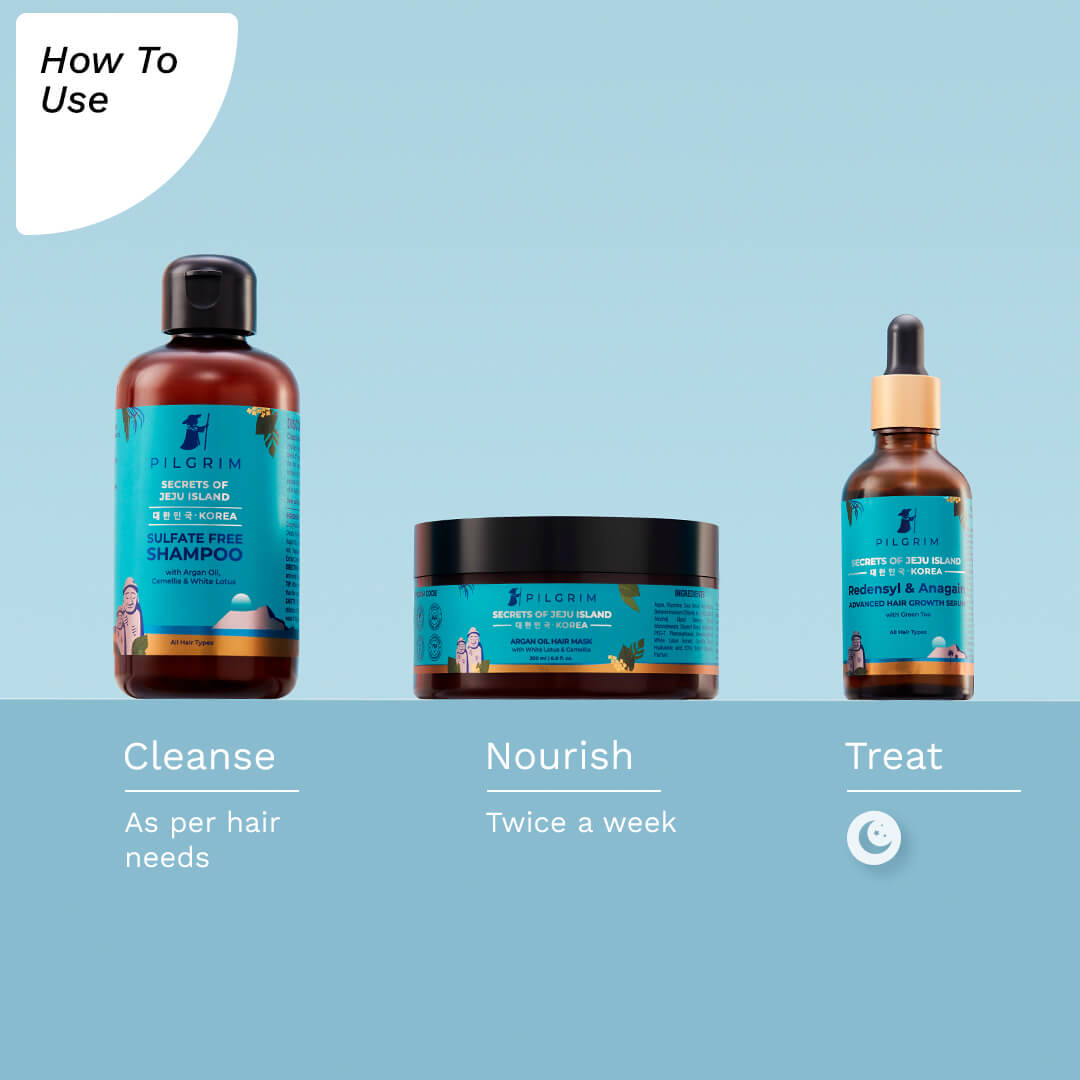 Hair Regrowth Kit
Discover Thick & Strong Hair
MRP inclusive of all taxes
Active Offers
Buy 1 Get 1 Free
BUY 1 GET 1 FREE on this product.
Discount will be auto applied
Free shipping On orders above ₹199
Product Description
This kit contains🎁
Sulfate Free Shampoo
Net Vol.: 200 ml | 6.8 fl.oz
Argan Oil Hair Mask
Net Vol.: 200.0 ml | 6.8 fl. oz.
Advanced Hair Growth Serum
Net Vol.: 50.0 ml | 1.7 fl. oz.
Suitable for: All Hair Types
The Ultimate Hair Regrowth Kit designed to promote...
• Cleanse
- Apply to wet hair. Massage well & rinse.
---
As per hair needs
• Nourish
- Evenly distribute on clean hair from root to tip. Rinse off after 5-10 minutes.
––––
Twice a week
• Treat
- Massage serum drops, close to roots. Apply for 81 days consecutively.
---------
Night
*For best results, use hair growth serum at night and let it remain overnight
Pilgrim is "Clean Compatible". Not just free of harmful and toxic chemicals but uses only those ingredients that either enhance the health of our hair & skin or support the effectiveness of formulations.
For best results, try our kit
FAQs
Revive your locks with our Hair Regrowth Kit, a potent solution for combating hair fall, thinning, and weak strands. Our sulfate-free shampoo gently cleanses while our nourishing Argan Oil Hair Mask replenishes and strengthens. The Advanced Hair Growth Serum, infused with Redensyl, Anagain, and Zinc, promotes healthy hair growth. With the added benefits of Argan Oil, Camellia, and White Lotus, this kit offers comprehensive care for your precious tresses. Reclaim the confidence of healthy, luscious hair with our all-in-one regrowth solution.
Using a hair mask is an essential step in order to maintain optimum hair health. Infused with the power of Argan Oil, this hair mask intensely hydrates, locks in moisture and gives hair a silky perfection. Enhanced with White Lotus & Camellia, it can repair and strengthen even the most severely dry & damaged strands.
We recommend using this product twice a day (AM and PM) for best results.
TYSM pilgrim
Its just very amazig i am so satosfied with product nd too much happy with result thank you so much pilgrim
Hair Regrowth Treatment Kit
Hair Regrowth Treatment Kit
Love it!!
This actually works like wonders, I can feel my hair regrowing, I've been using this serum for over 2 months now!
Best products I've ever tried yet!
Until now, I had only tried products which had sulfates and paraben in them(like everyone of us), when I used, I could see the difference from the 1st wash itself! Really significant results!