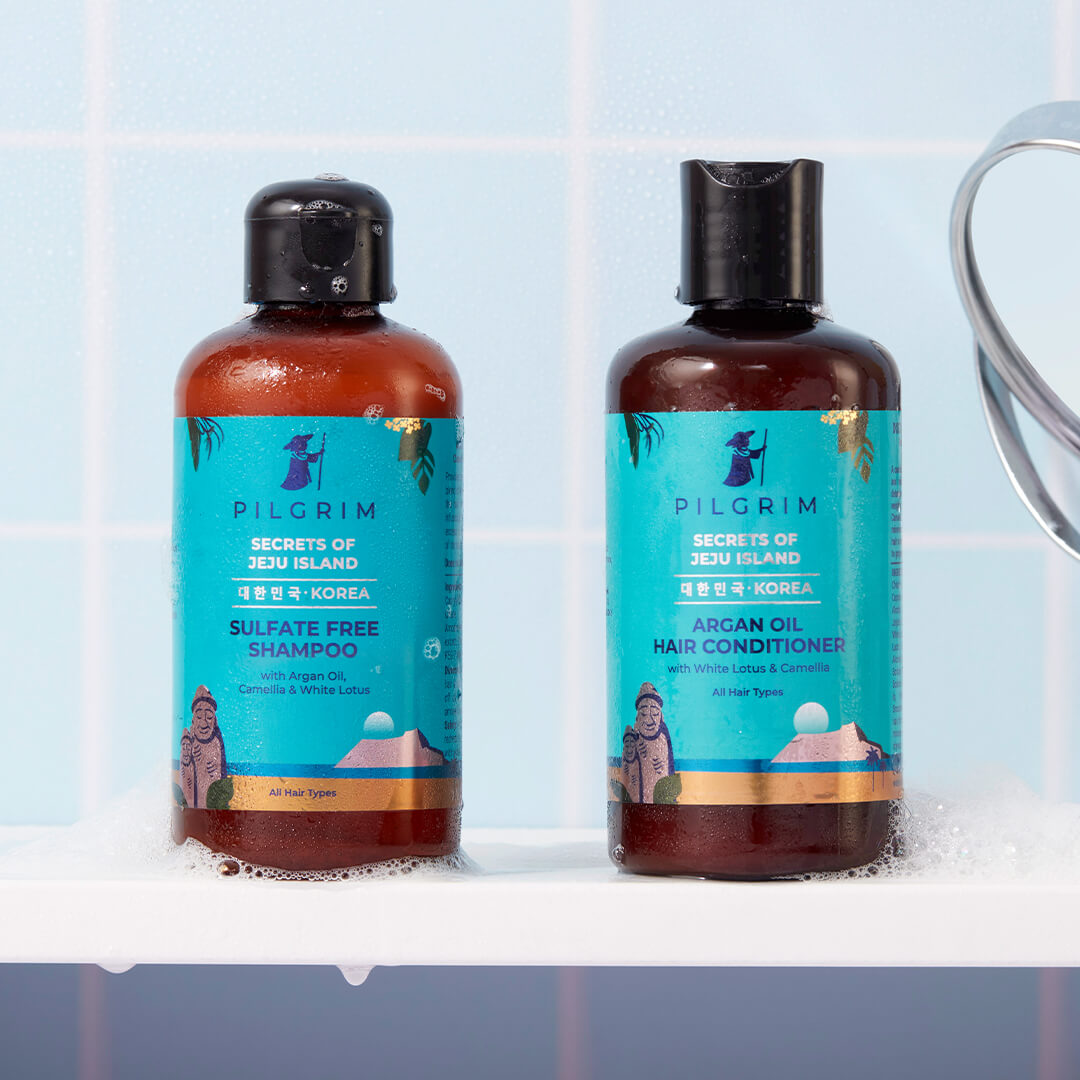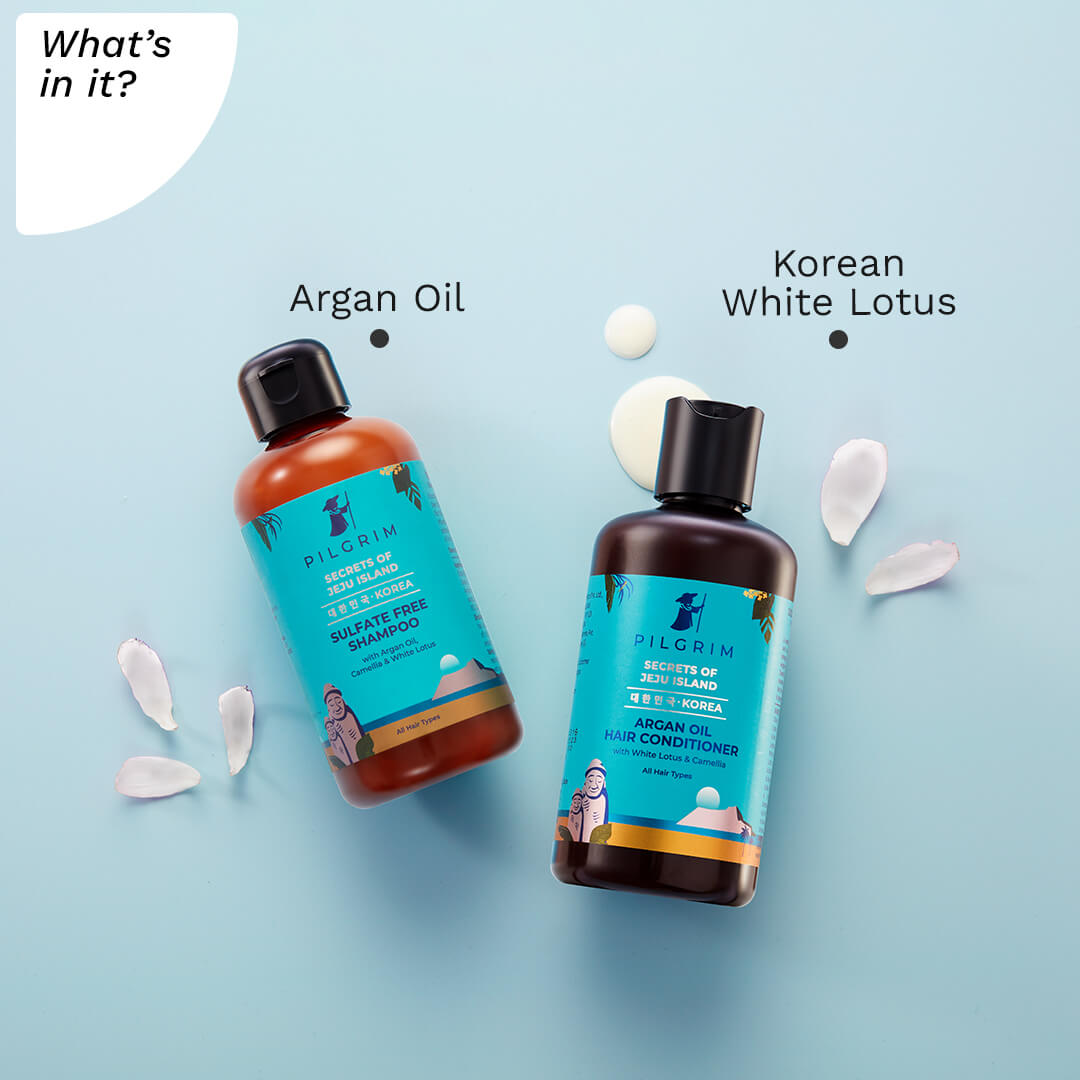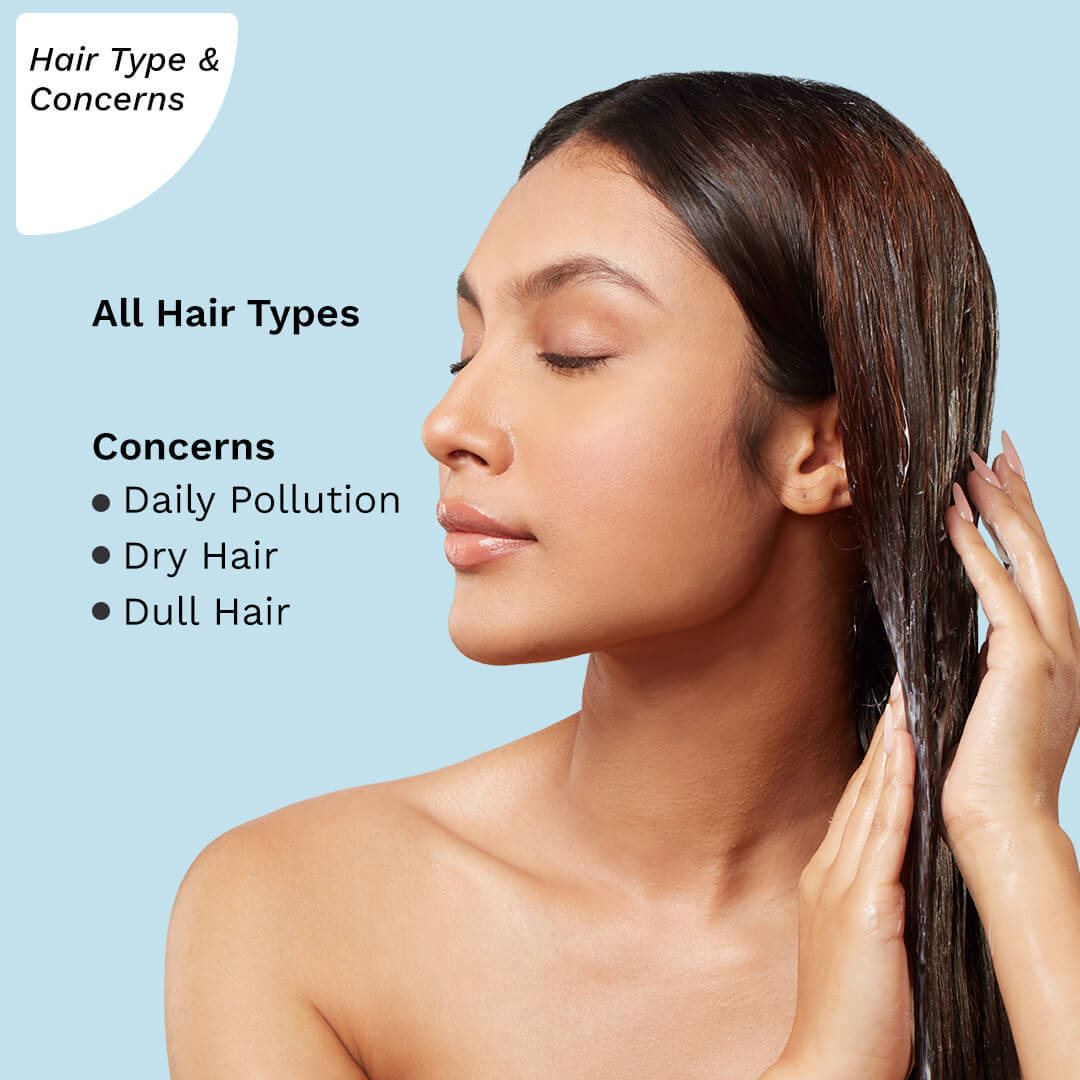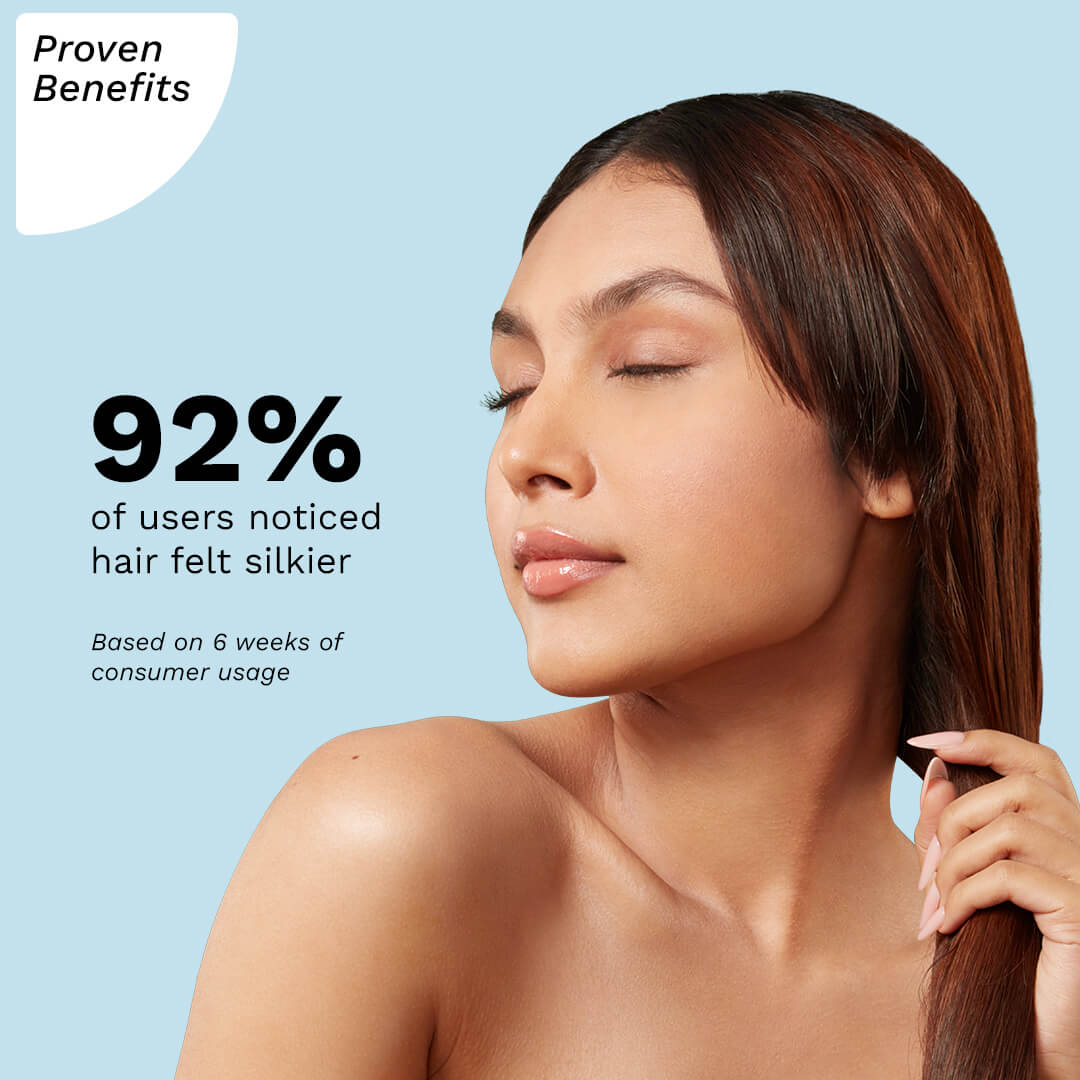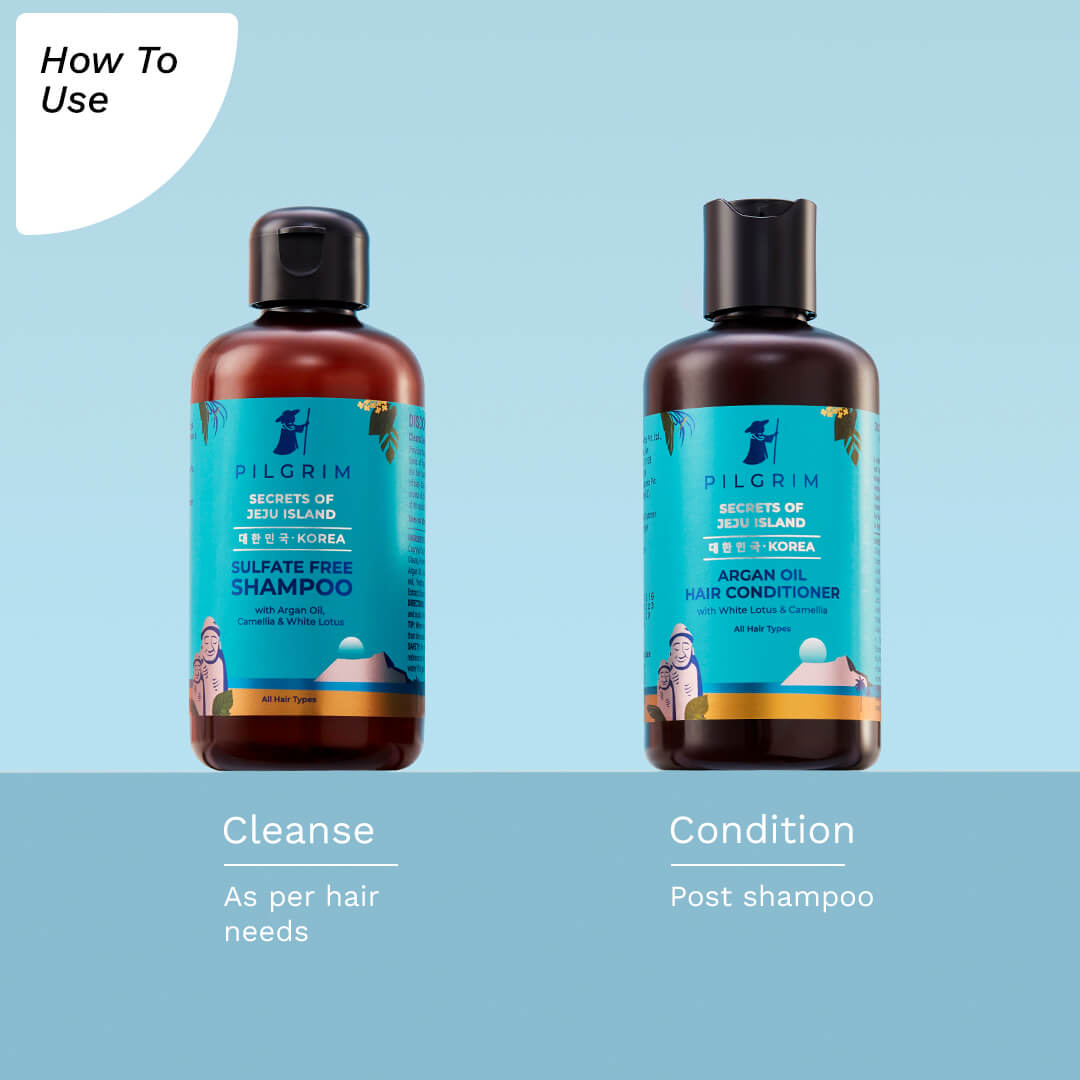 K-Beauty Shampoo + Conditioner Combo
Discover Shiny Healthy Hair
MRP inclusive of all taxes
Active Offers
Buy 1 Get 1 Free
BUY 1 GET 1 FREE on this product.
Discount will be auto applied
Free shipping On orders above ₹199
Product Description
This kit contains🎁
Sulfate Free Shampoo
Net Vol.: 200 ml | 6.8 fl.oz
Argan Oil Hair Conditioner
Net Vol.: 200 ml | 6.8 fl.oz.
Suitable for: All Hair Types
Time to shine some light on your crowning glory with our Jeju Hair Combo and bring those locks back to life....
of users noticed hair felt silkier
**Based on 6 weeks of consumer usage
• Cleanse
- Apply to wet hair. Massage well & rinse.
---
As per hair needs
• Condition
- Smoothen through length of the hair, from root to tip. Wait for a few minutes and rinse thoroughly.
----
Post shampoo
Pilgrim is "Clean Compatible". Not just free of harmful and toxic chemicals but uses only those ingredients that either enhance the health of our hair & skin or support the effectiveness of formulations.
For best results, try our kit
FAQs
Elevate your haircare routine with our K-Beauty Shampoo + Conditioner Combo. Our sulfate-free shampoo gently cleanses, shielding your hair from daily pollution, while our nourishing Argan Oil Hair Conditioner restores moisture to dry and dull locks. Experience the rejuvenating power of K-Beauty and reveal hair that's not only clean but also beautifully hydrated and vibrant. Say goodbye to dryness and hello to healthier, more lustrous hair with this dynamic duo.
While cleaning your hair & scalp gently, it ensures deep hydration & nourishment. White Lotus, Argan and Camellia give the hair beautiful structure, prevent hair fall, and infuse dull hair with life. They also improve hair strength to mitigate damage caused by pollution, chemical treatments or wear & tear.
This lightweight serum firms, hydrates and nourishes the hair, delivering youthful radiance and beautiful tresses!