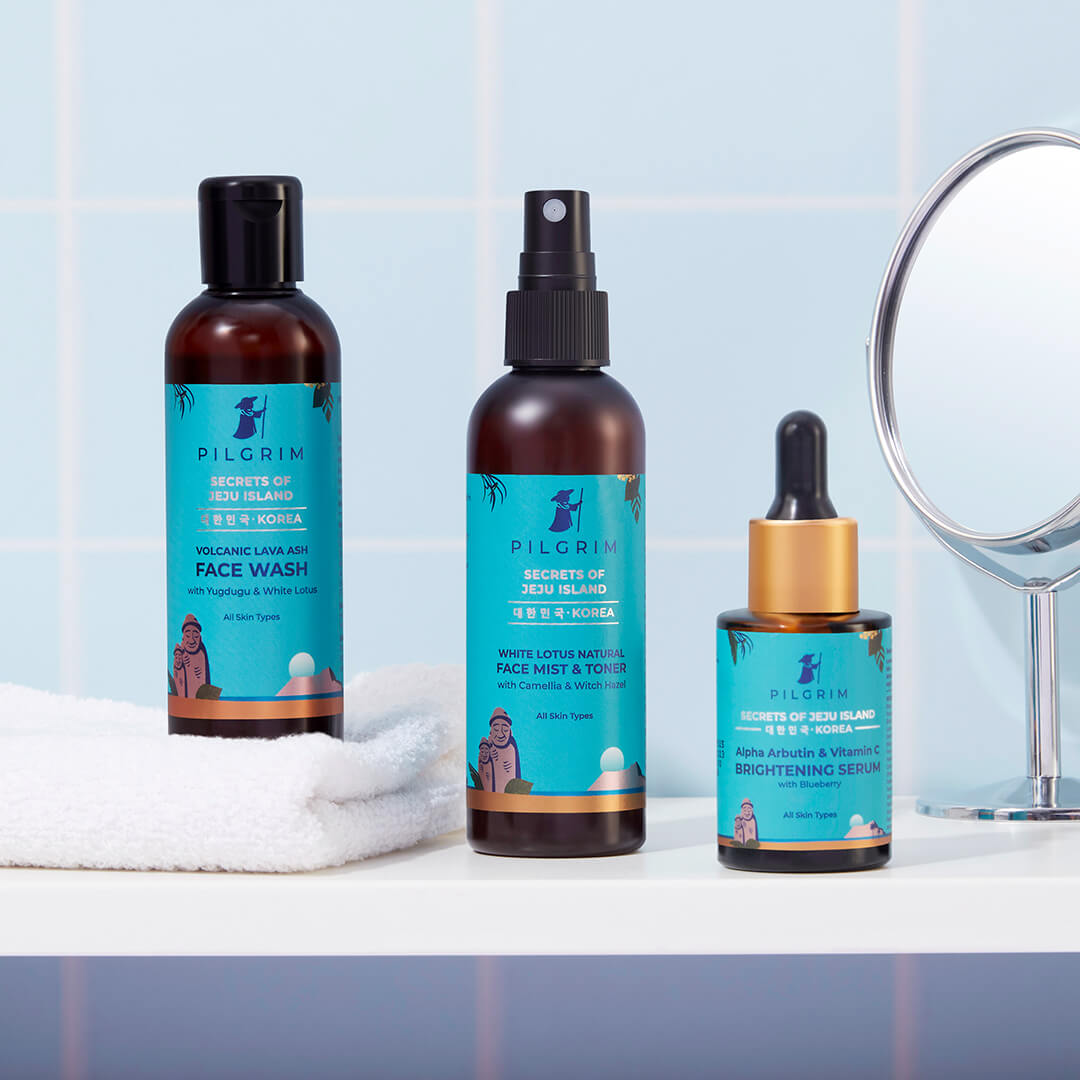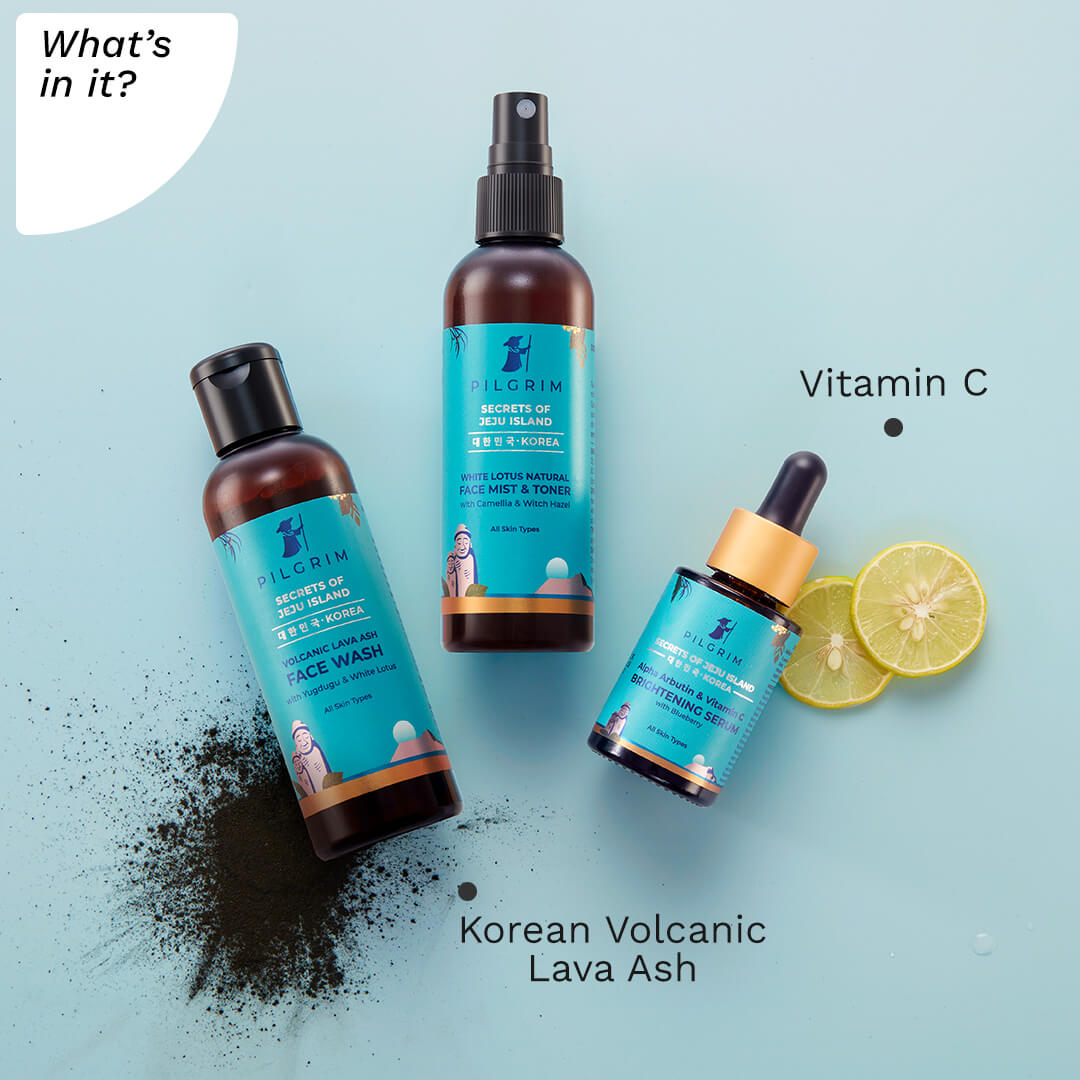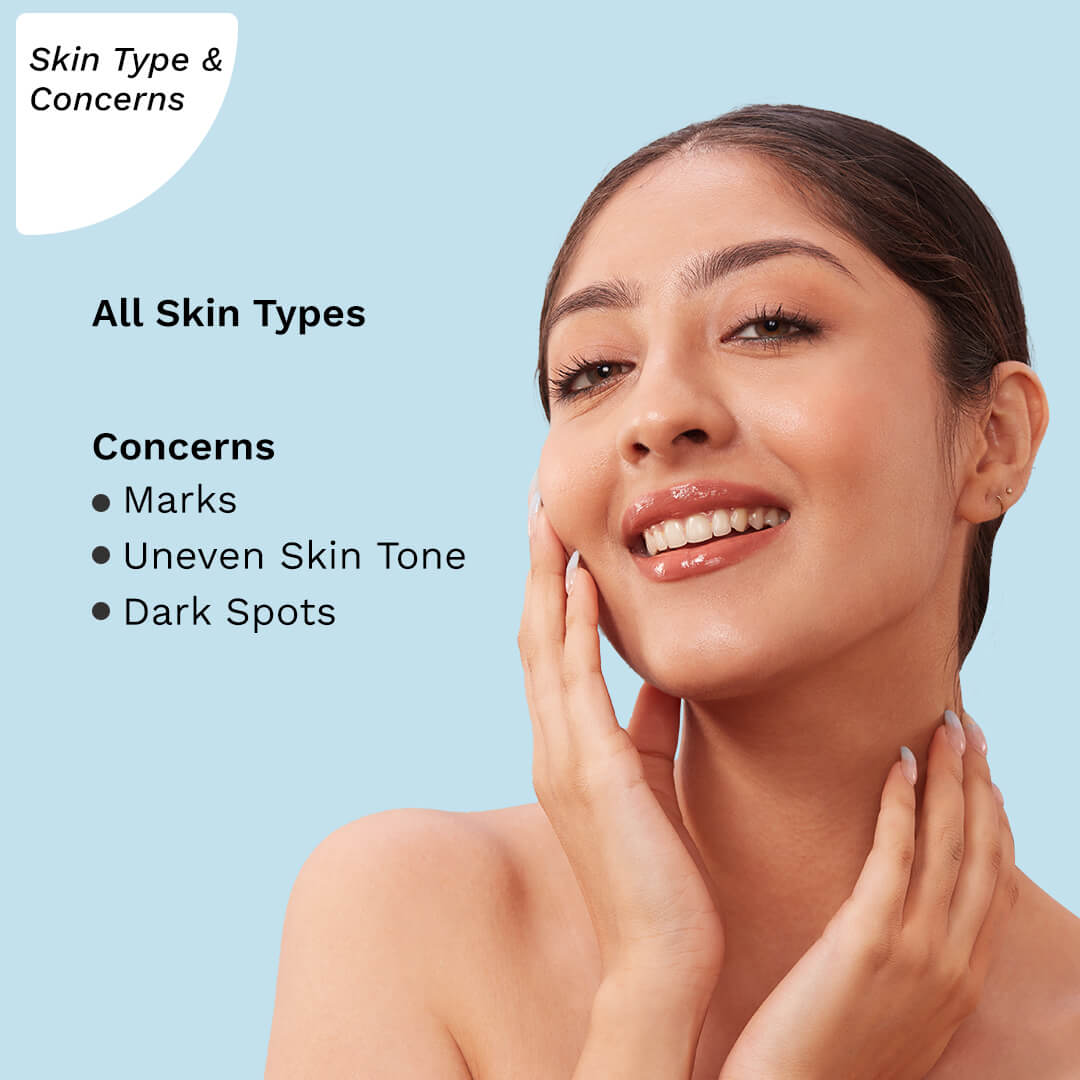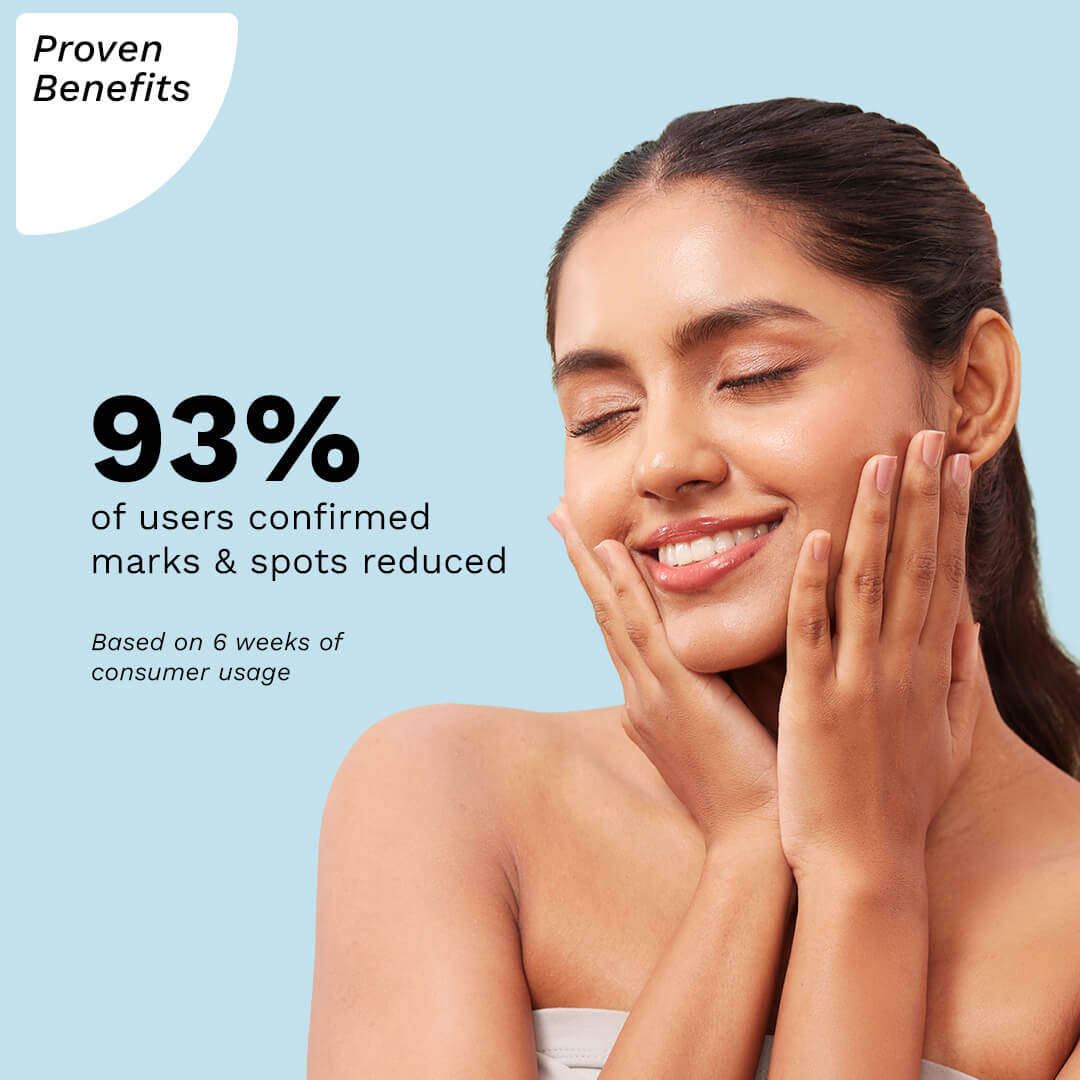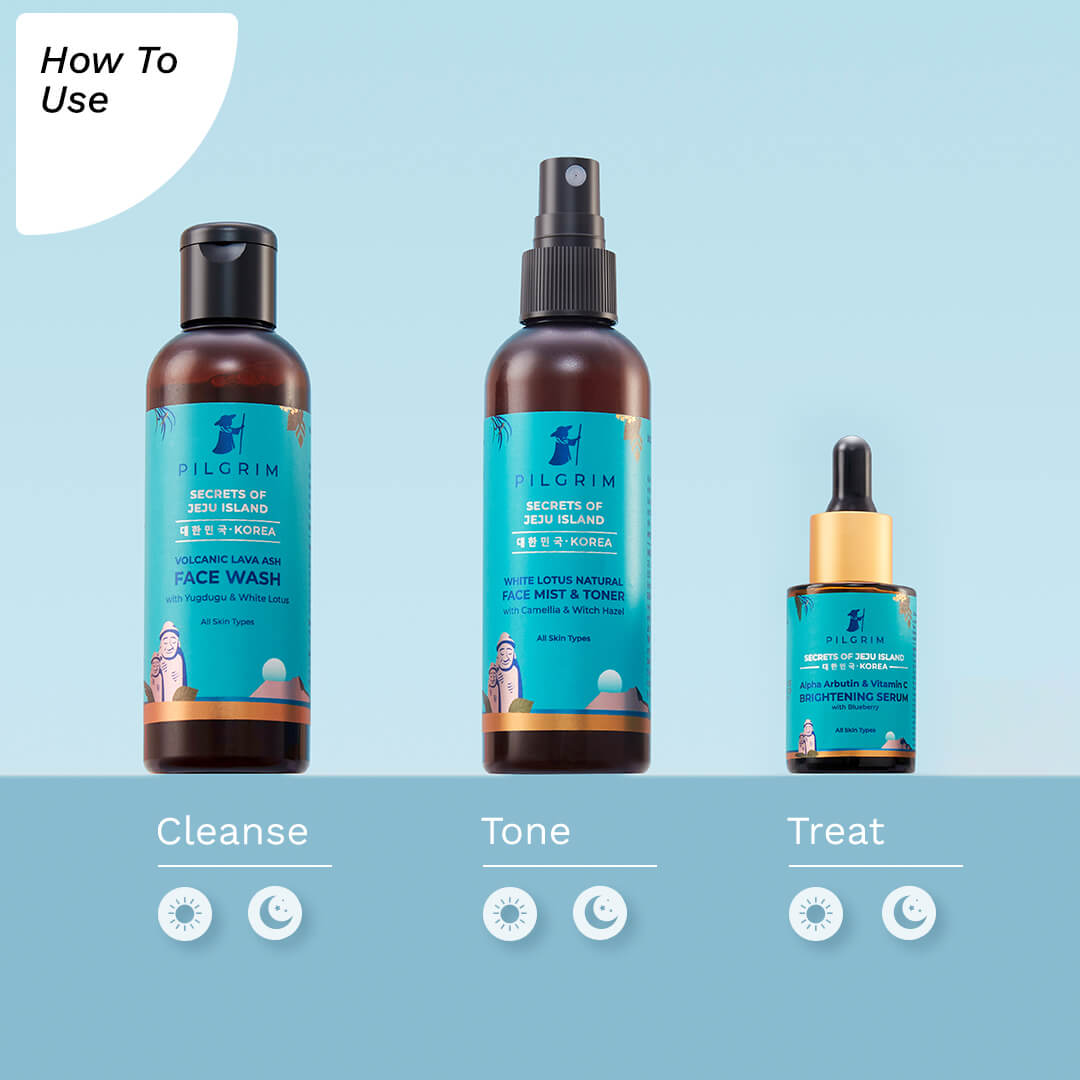 Marks Removal Kit
Discover Rejuvenated Skin
MRP inclusive of all taxes
Active Offers
Buy 1 Get 1 Free
BUY 1 GET 1 FREE on this product.
Discount will be auto applied
Free shipping On orders above ₹199
Product Description
This kit contains🎁
Volcanic Lava Ash Face Wash
Net Vol.:100 ml | 3.38 fl.oz
White Lotus Natural Face Mist & Toner
Net Vol.: 100 ml | 3.38 fl.oz
Brightening Serum
Net Vol.: 30.0 ml | 1.0 fl. oz.
Suitable for: All Skin Types
Erase marks, even out your skin tone,...
of users confirmed marks & spots reduced
*Based on 6 weeks of consumer usage
• Cleanse
- Apply on damp face. Gently massage & rinse.
––––
Day Night
• Tone
- Spritz from 6-8 inches away, with eyes closed & lips pursed.
––––
Day Night
• Treat
- Apply few drops on cleansed face & dab it in.
––––
Day Night
*Advisable to apply broad-spectrum sunscreen during the day
Pilgrim is "Clean Compatible". Not just free of harmful and toxic chemicals but uses only those ingredients that either enhance the health of our hair & skin or support the effectiveness of formulations.
For best results, try our kit
FAQs
This kit is your all-in-one solution to achieving a more luminous, even complexion. Embrace the power of nature's finest ingredients and let your inner beauty shine through. Say hello to flawless skin with our Marks Removal Kit! The Volcanic Lava Ash Face Wash purifies, the White Lotus Natural Face Mist & Toner refreshes, and our Brightening Serum, enriched with Alpha Arbutin and Vitamin C, brightens. Together, these potent ingredients are your allies in achieving a more even, luminous complexion.
All our products are COMPLETELY SAFE to use. We are very choosy when it comes to ingredients selection, and are strictly against using any harmful chemicals including parabens, sulphates and mineral oils. You can read more about our code of conduct in THE PILGRIM CODE section.
The serum has exceptional skin brightening properties, it fades discolurations and promotes an even toned skin. This serum also protects against the damaging effects of the sun and other environmental factors.