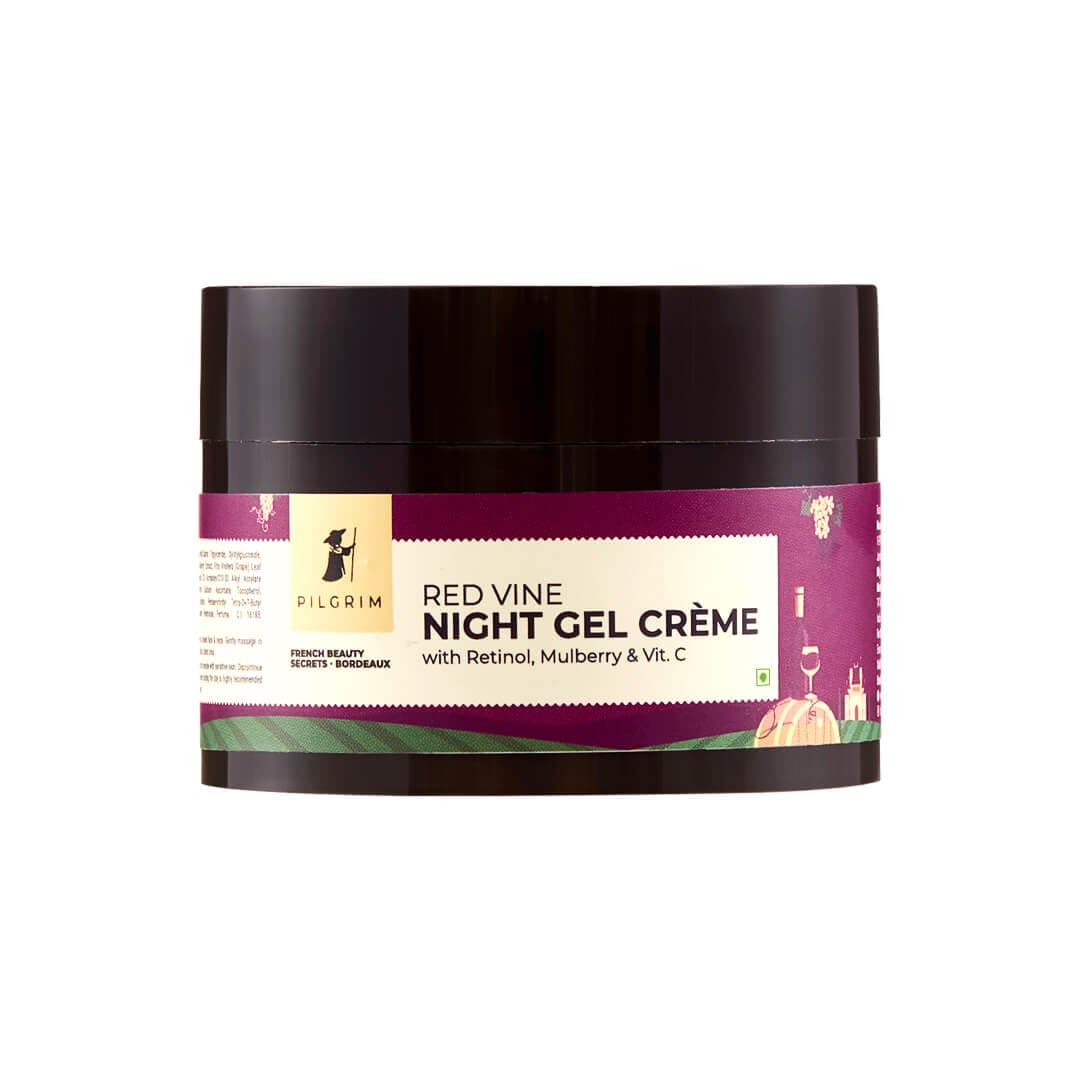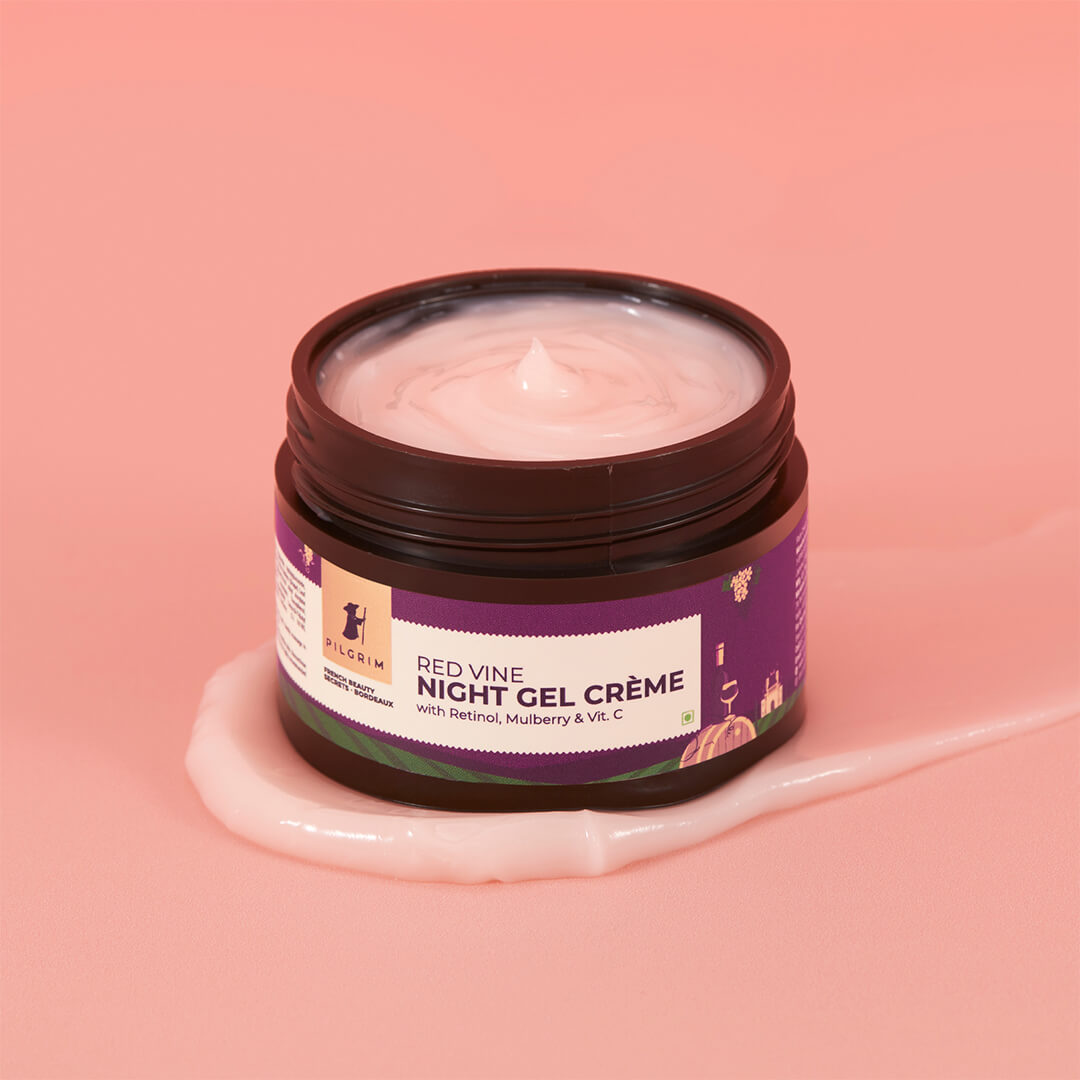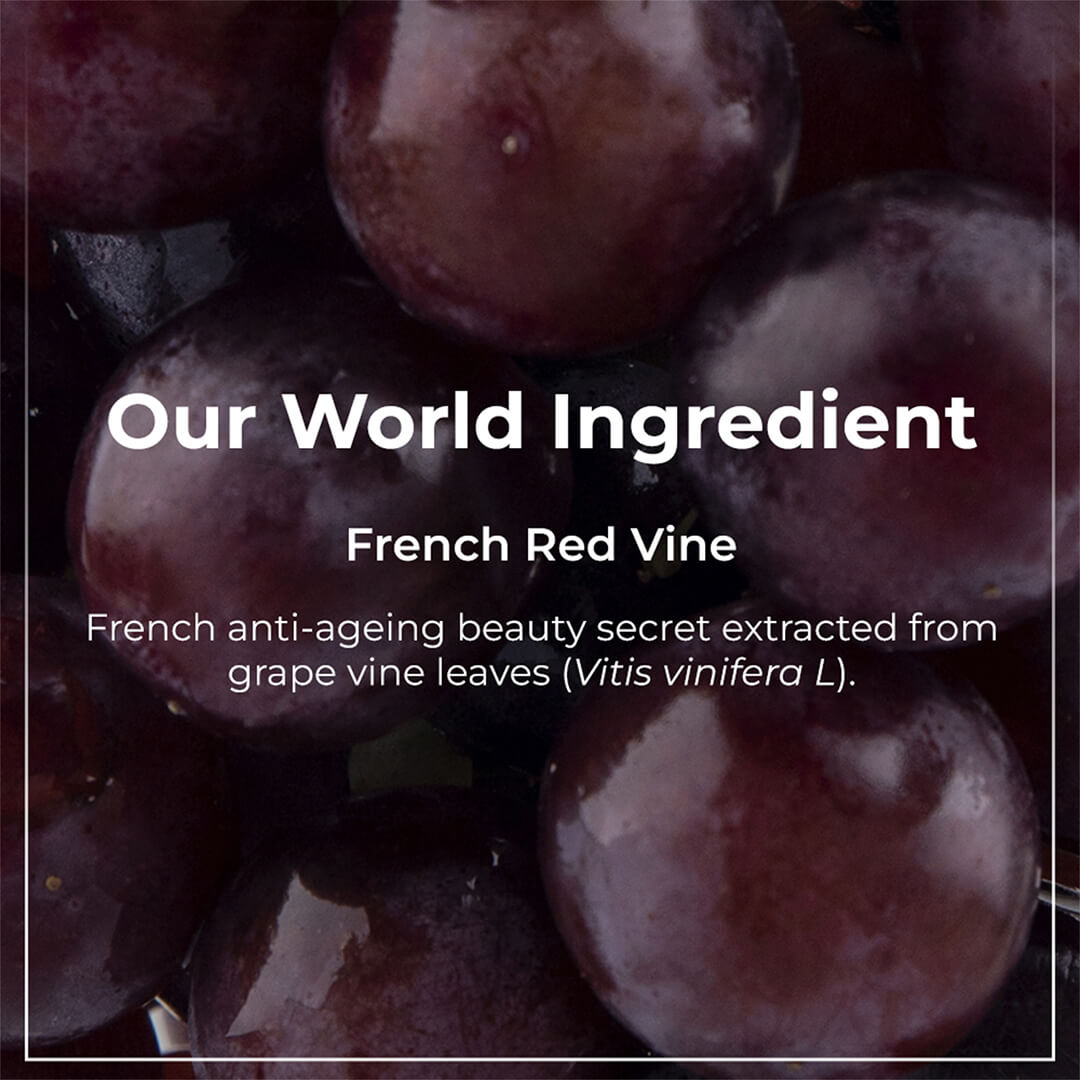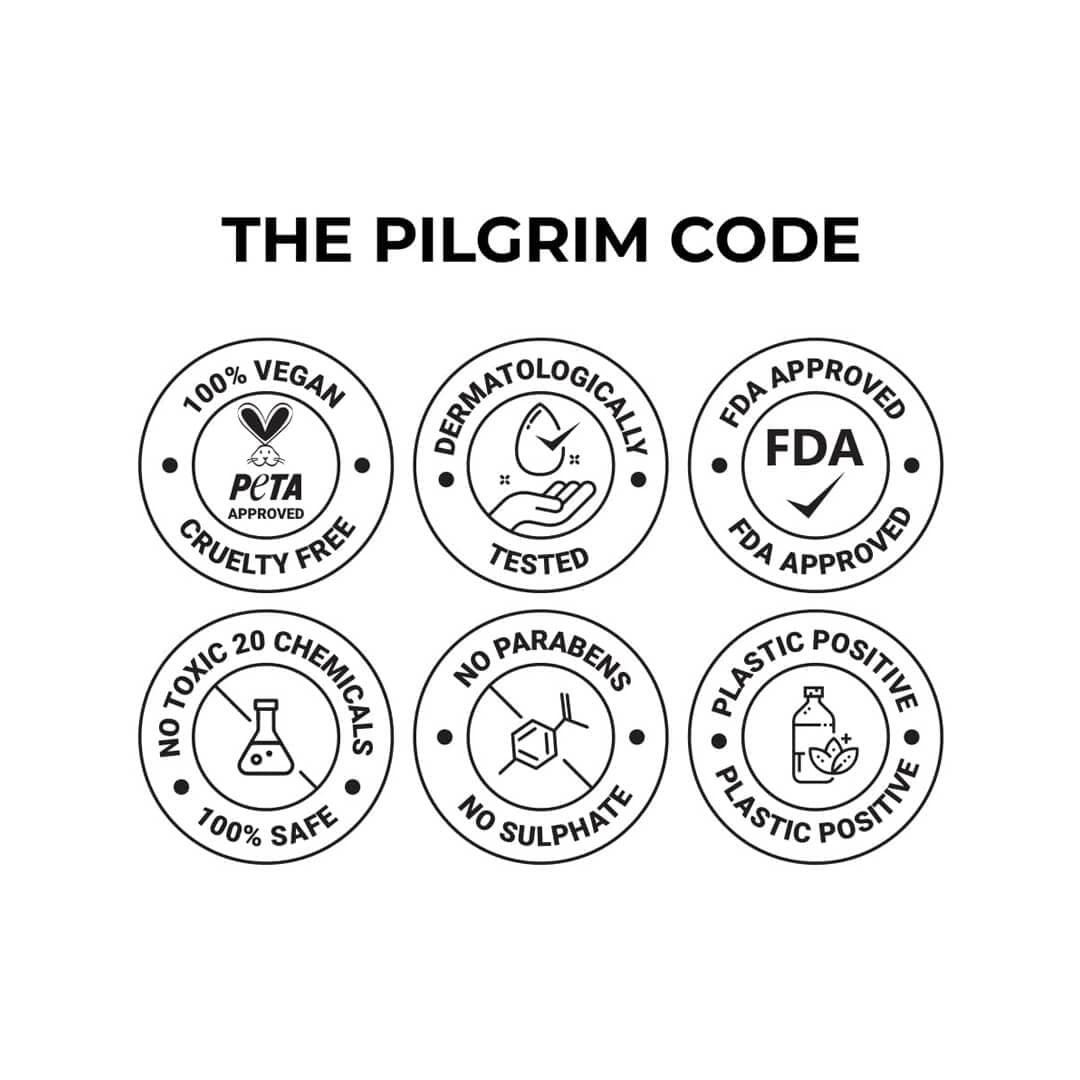 Red Vine Night Gel Crème with Retinol, Mulberry & Vit. C
with Retinol, Mulberry & Vitamin C
MRP inclusive of all taxes
Active Offers
Buy 1 Get 1 Free
BUY 1 GET 1 FREE on this product.
Discount will be auto applied
Free shipping On orders above ₹199
Product Description
Size: 50.0 gm | 1.8 oz

Suitable for: All Skin Types | Dermatologically Tested | Non-comedogenic

Our body goes into intense repair mode as we sleep and the skin is no different. Red Vine Night Creme Gel is a thoughtfully crafted rejuvenating night creme gel that works synergistically with the natural repair...
Apply an adequate amount to cleansed & toned face & neck. Gently massage in upward strokes from the center of the face. Extend to neck & chest area. Tip: Apply as the last step of your evening regime for at least 30 mins before going to bed for maximum absorption.
Pilgrim is "Clean Compatible". Not just free of harmful and toxic chemicals but uses only those ingredients that either enhance the health of our hair & skin or support the effectiveness of formulations.
For best results, try our kit
FAQs
Yes, this product is unisex and can be used by both men and women.
If you are a retinol beginner or have a sensitive skin type, you may experience a slight tingling sensation when you apply products containing Retinol. If you experience tingling, we recommend reducing the quantity (take 1/4th of a pea) and spreading light in the under-eye area. Retinol tolerance can also be built by starting with a twice-a-week application for 2 weeks and then gradually increasing the frequency of application.
Loaded with the goodness of Red Vine extracts, Vitamin A (Retinol), vitamin C, Vitamin E and Mulberry, the night cream feeds the skin with superfoods that support the natural night time repair process of the skin. It refines texture, brightens and nourishes the skin for a radiant and youthful complexion.
About Red wine night gel
I personally like this product very much bcoz after apply this night gel it's very light weight and no more feel any sticky ness also a smell is very nice.in morning when I wash my face I like my skin bcoz it's very shiney and glowy. Without any makeup I can go anywhere after using this pilgrims product.
So i very much thank full to pilgrim. ❤❤
Red vine night gel creme with retinol
Amazing product,plums up the skin,gives radiance n glow..would definitely recommend.It is working on my skin.
Red Vine Night Gel Crème with Retinol, Mulberry & Vit. C
highly recommended
feel deference in one week. very good for oily skin