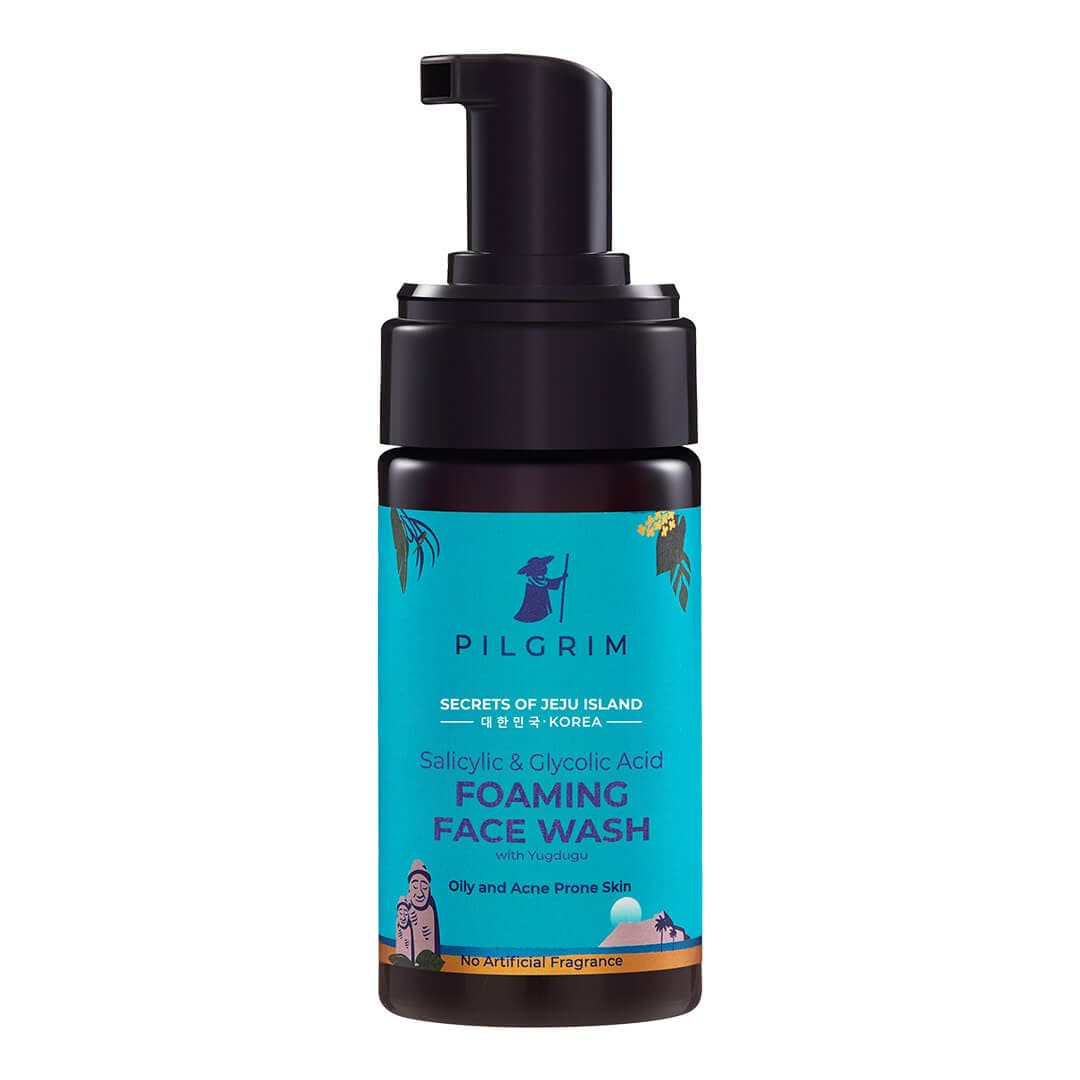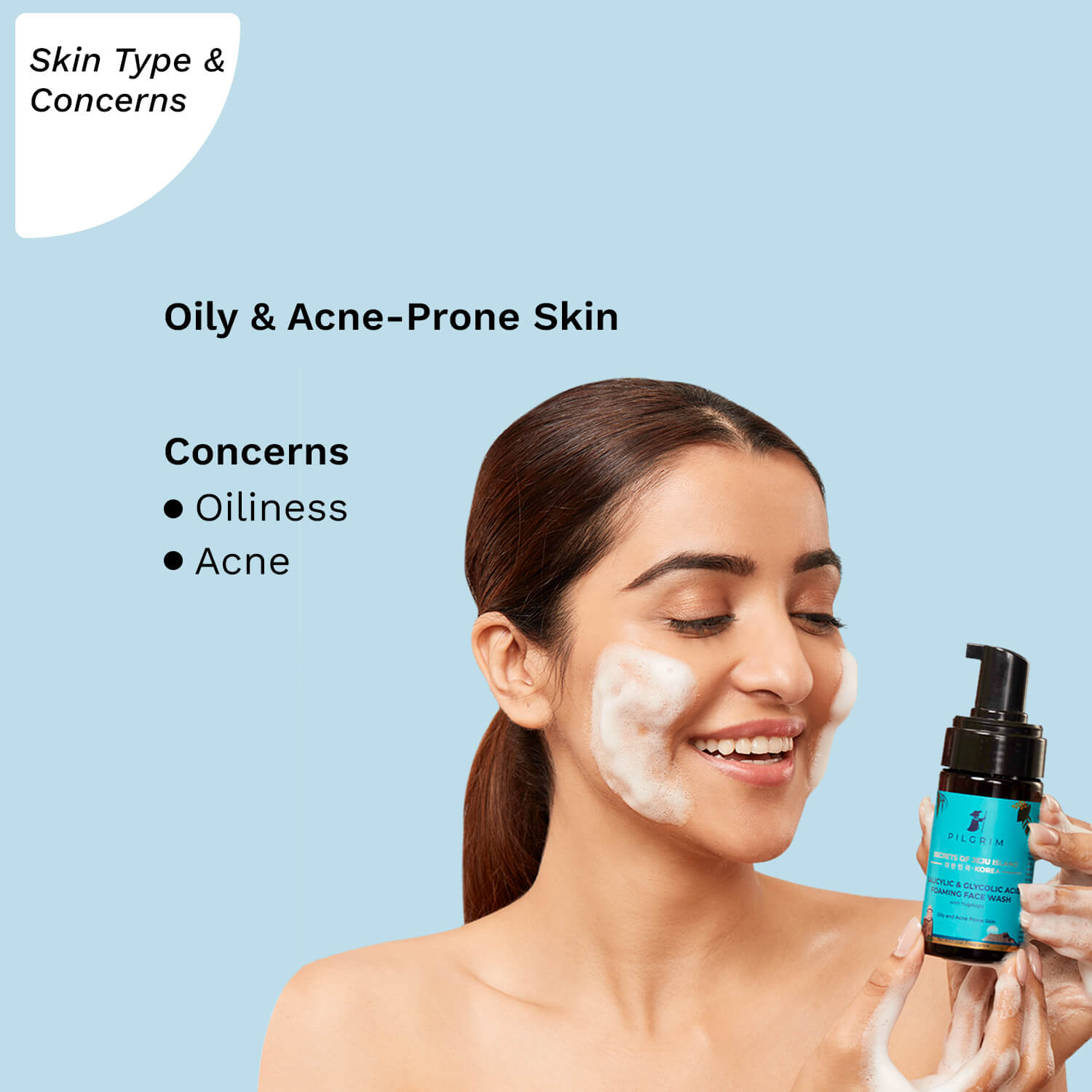 Salicylic & Glycolic Acid Foaming Face Wash
Discover Blemish-Free Skin
MRP inclusive of all taxes
Why you'll love it?
Cleanses & Resurfaces Skin
Active Offers
Buy 1 Get 1 Free
BUY 1 GET 1 FREE on this product.
Discount will be auto applied
Free shipping On orders above ₹199
Product Description
Size: Net Vol.: 120.0 ml | 4.0 fl. oz.

Suitable for: Oily & Acne Prone Skin

The Pilgrim Salicylic & Glycolic Acid Foaming Face Wash is specially crafted for oily, acne-prone, and blemished skin. The luxurious oil-free, foaming cleanser pulls out dirt, debris, and sloughs off dead skin cells to resurface &...
observed healthy clear skin
noticed a reduction in dark spots and active acne
saw a decline in breakouts
*Based on 6 weeks of consumer usage
Apply 1-2 pumps to the skin in gentle circular motions for 30 secs only. Avoid eye and lip area. Rinse with lukewarm water and pat dry. Follow up with a moisturizer.
Pilgrim is "Clean Compatible". Not just free of harmful and toxic chemicals but uses only those ingredients that either enhance the health of our hair & skin or support the effectiveness of formulations.
For best results, try our kit
FAQs
Yes! This product is unisex and can be used by both men and women.
Please refer to the HOW TO USE section for a detailed explanation.
A gentle daily exfoliator, it sheds dead skin cells. Reduces the frequency of breakouts. Unclogs pores and fades dark spots over time for a clear, healthy and radiant complexion.
Best facewash for combination and acne prone skin
I'm in love with this AHA BHA facewash.
Now i can't imagine my everyday without this face wash.
Highly recommended ❤
Salicylic & Glycolic Acid Foaming Face Wash
Salicylic & Glycolic Acid Foaming Face Wash
Salicylic & Glycolic Acid foaming facewash
The best face wash I ever used. I have Acneprone skin so I get breakouts if I use anything wrong on my skin but this face wash made my skin clean and exfoliated for whole day. 🥰🥰