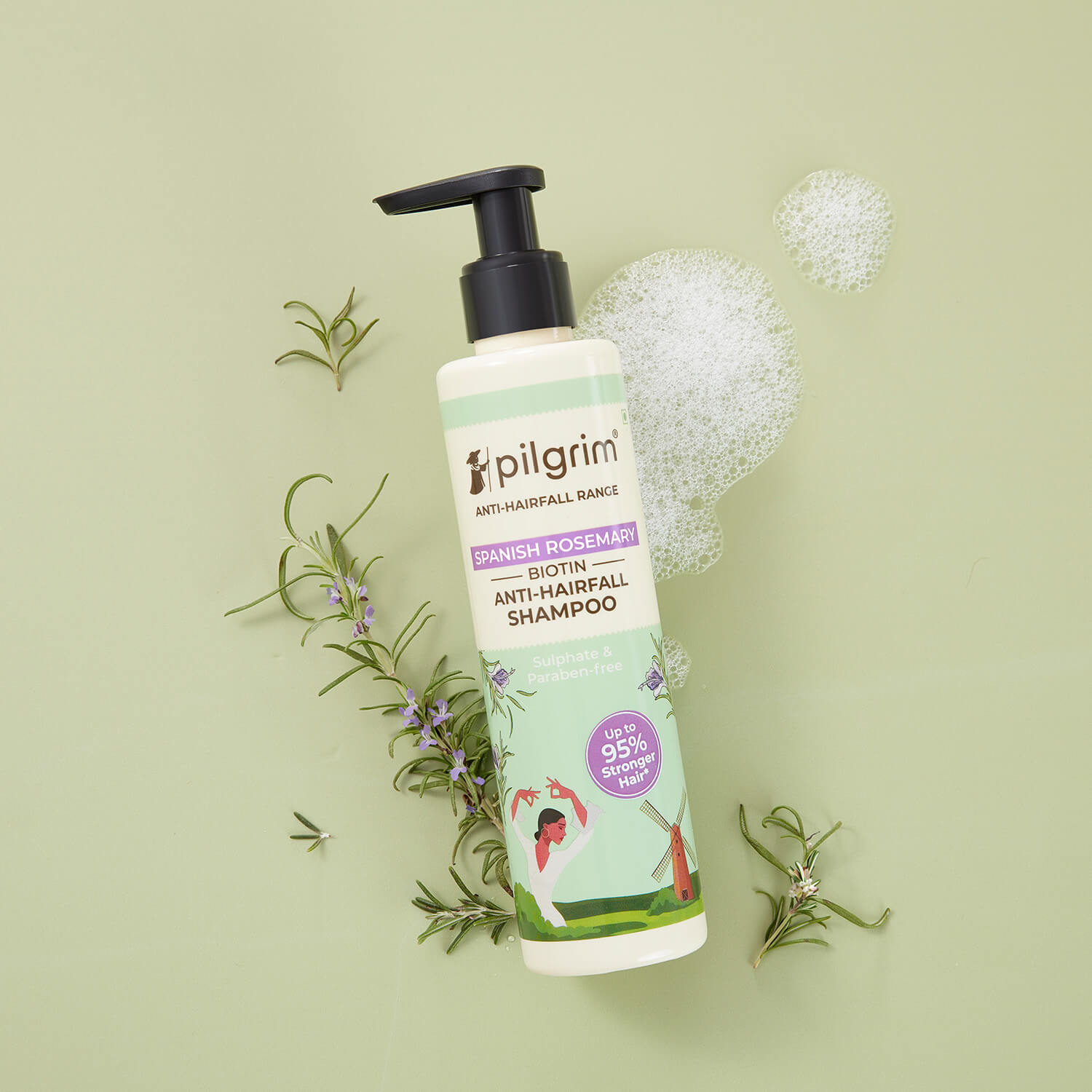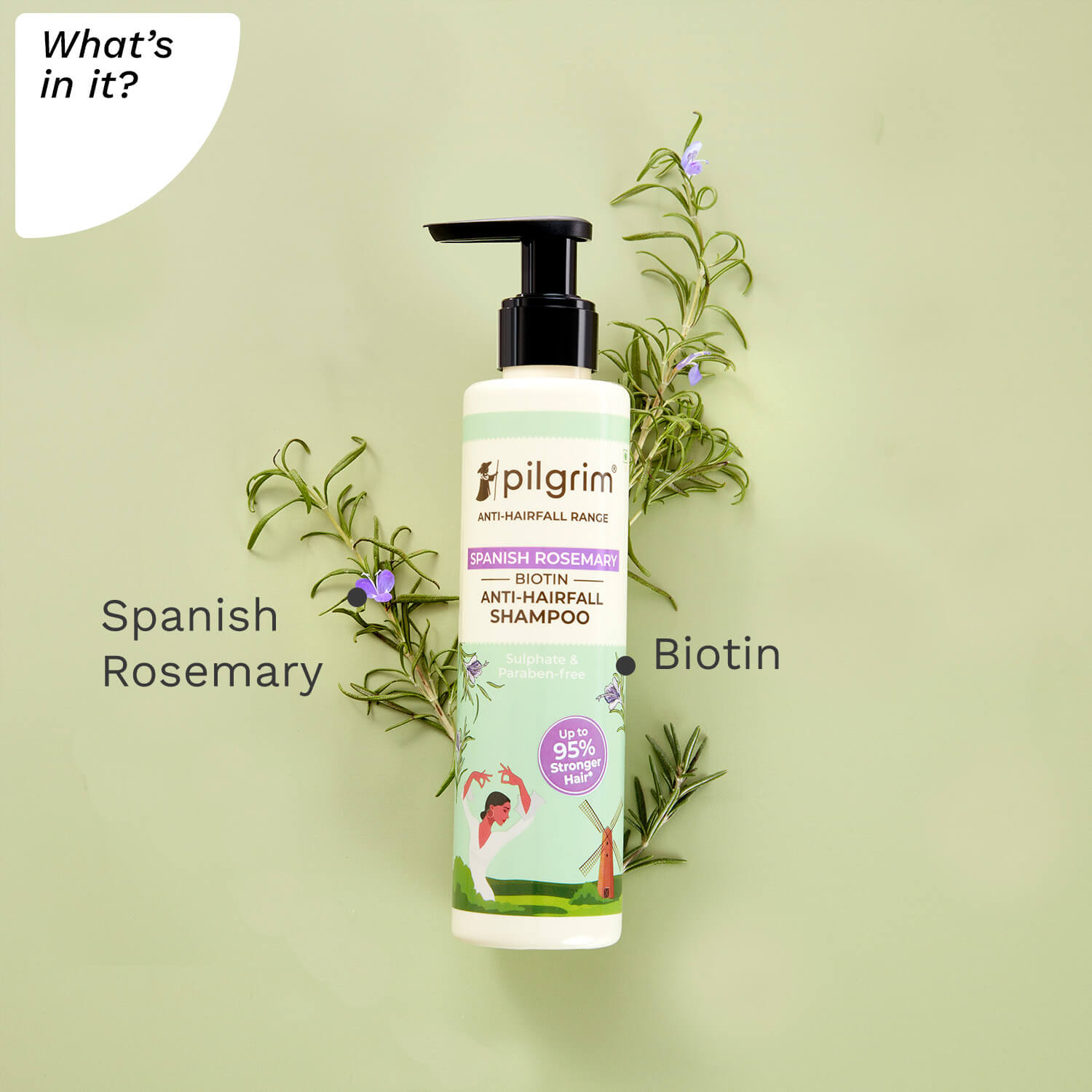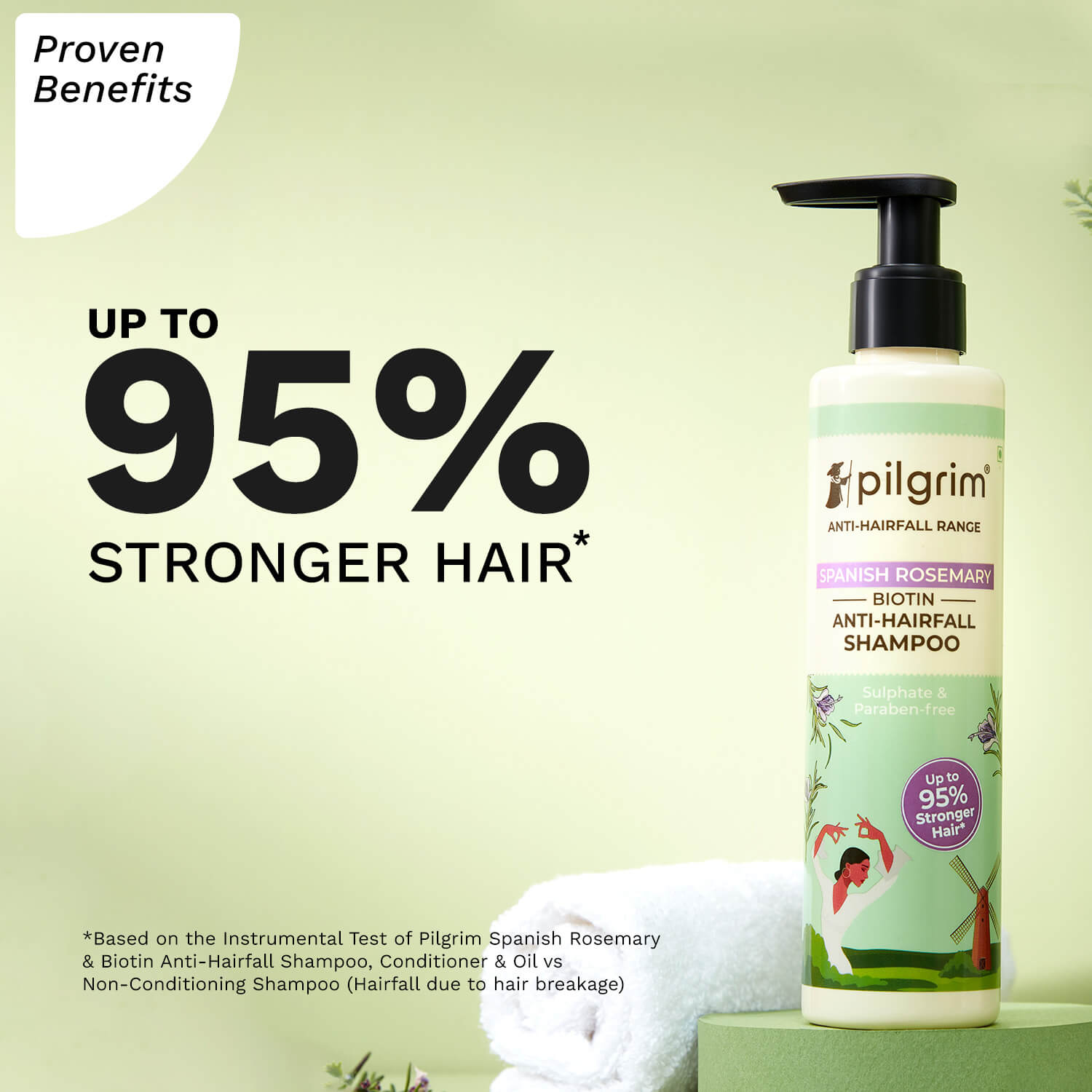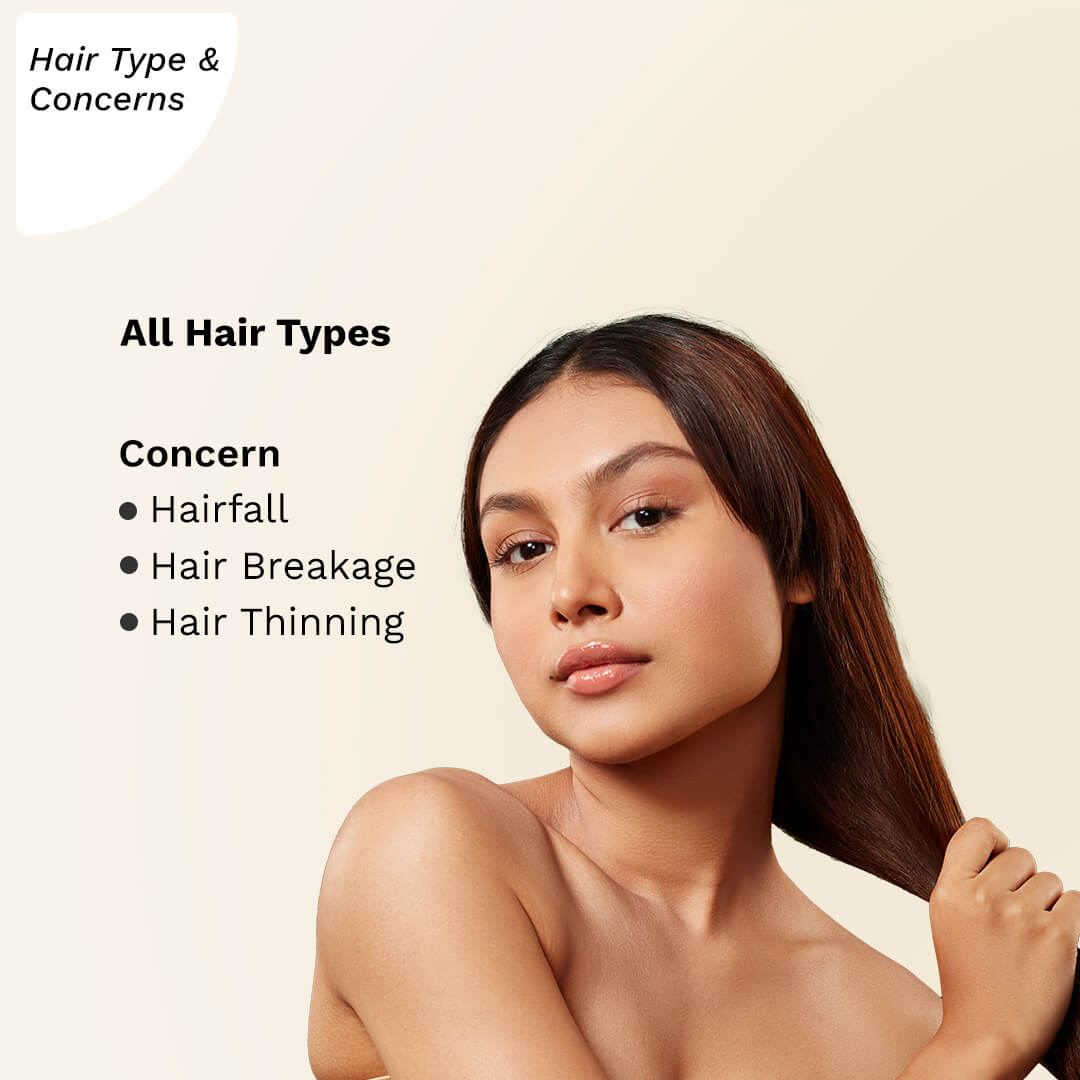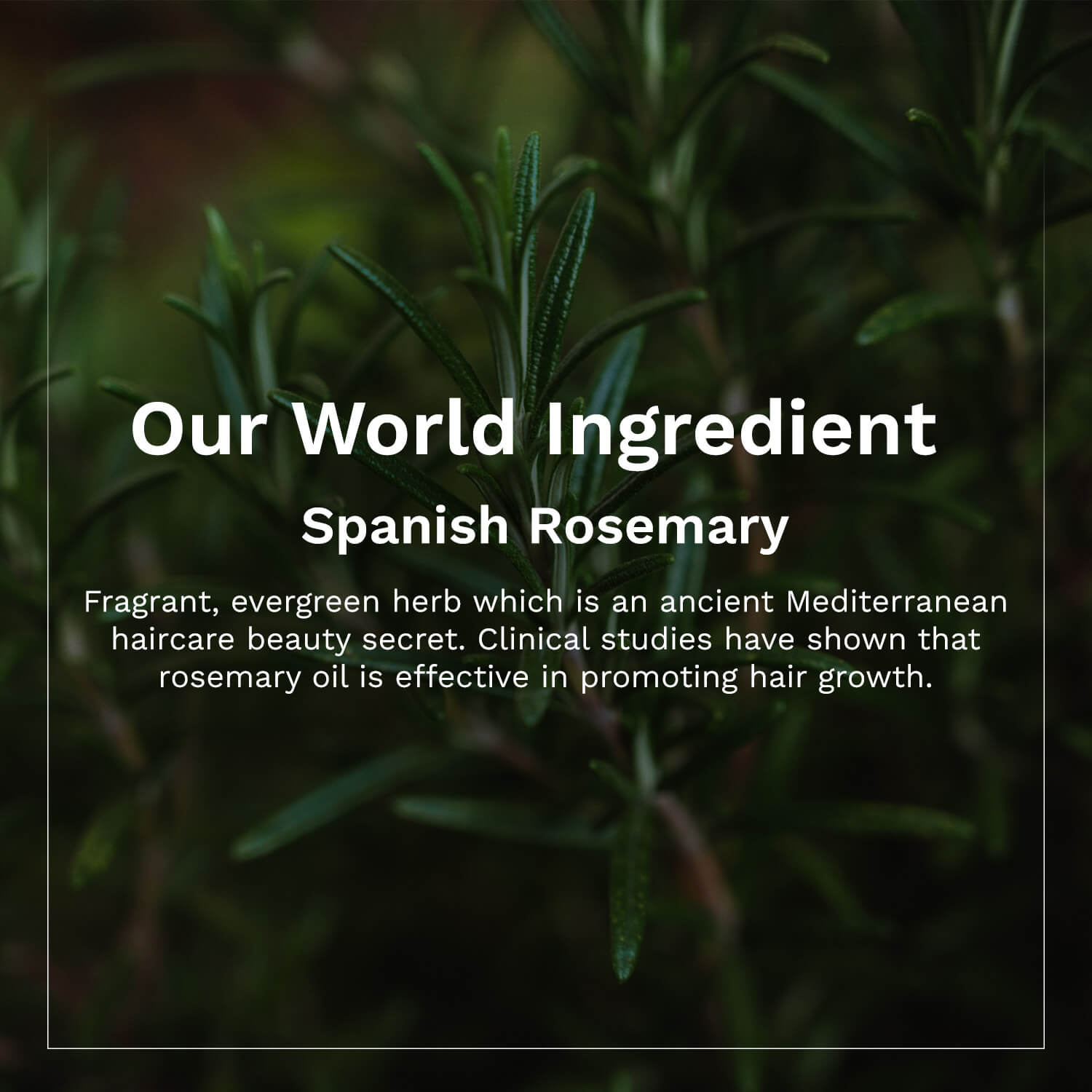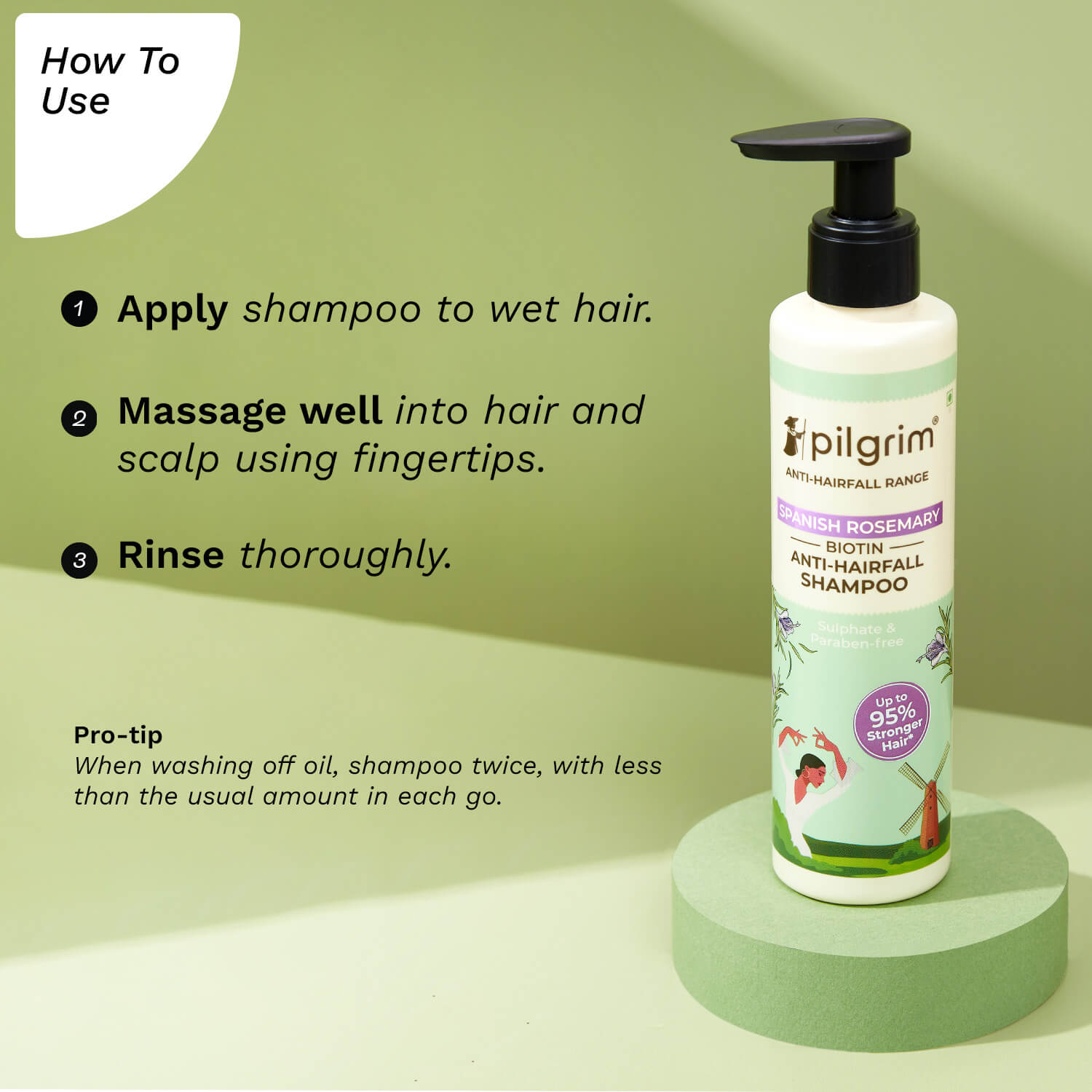 Spanish Rosemary & Biotin Anti-Hairfall Shampoo
Fights Breakage & Hairfall
MRP inclusive of all taxes
Active Offers
Buy 1 Get 1 Free
BUY 1 GET 1 FREE on this product.
Discount will be auto applied
Free shipping On orders above ₹199
Product Description
Size: 200.0 ml 6.8 fl. oz.
Suitable for: All Hair Types
Concerned about hairfall and breakage? Say hello to a transformative anti-hairfall solution: Spanish Rosemary & Biotin Anti-Hairfall Shampoo. Crafted with a powerful blend of Spanish Rosemary and Biotin, this shampoo strengthens hair by up to 95% effectively reducing hairfall....
*Based on the Instrumental Test of Pilgrim Spanish Rosemary & Biotin Anti-Hairfall Shampoo,
Conditioner & Oil vs Non-Conditioning Shampoo (Hairfall due to hair breakage)
• Apply shampoo to wet hair.
• Massage well into hair and scalp using fingertips.
• Rinse thoroughly.
Pilgrim is "Clean Compatible". Not just free of harmful and toxic chemicals but uses only those ingredients that either enhance the health of our hair & skin or support the effectiveness of formulations.
For best results, try our kit
FAQs
Yes, the shampoo is safe for coloured hair.
Yes, the shampoo can be used like a regular shampoo. And no, this shampoo is free from sulfates.
Yes, of course. Using a combination of Pilgrim Spanish Rosemary & Biotin Anti-Hairfall Shampoo, Conditioner & Oil can help get faster and more effective results. The combination of Spanish Rosemary & Biotin in our haircare range helps achieve up to 95% stronger hair.
Spanish Rosemary and Biotin hairfall Shampoo
This is an amazing product.I am reviewing this after using this shampoo sine 10-12 days.This is a very genuine product.First application i fell in love with the sutle fragrance and a natural shiny look.This is a very gentle shampoo that does the job really well.Apply it for few days and you will notice the difference in your hairfall.The other haircare bomb product which i have tried since 15 days is the rosemary and biotin hairoil.Very soothing and non sticky oil with a beautiful fragrance.Loved it.Thank you.
Spanish Rosemary & biotin anti hair fall shampoo
I had an on going intense hair fall issue. Tried a lot of products... Oils, serums as well as shampoo but did not get any result. However after consistently using Pilgrims Spanish Rosemary biotin anti hair fall shampoo for past 15 days my hair fall has reduced to a few strands per day. Hair volume has increased as a result and the hair has become soft. Looking forward to buying more of Pilgrim products 👍
Spanish Rosemary & Biotin Anti-Hairfall Shampoo
Spanish Rosemary & Biotin Anti-Hairfall Shampoo