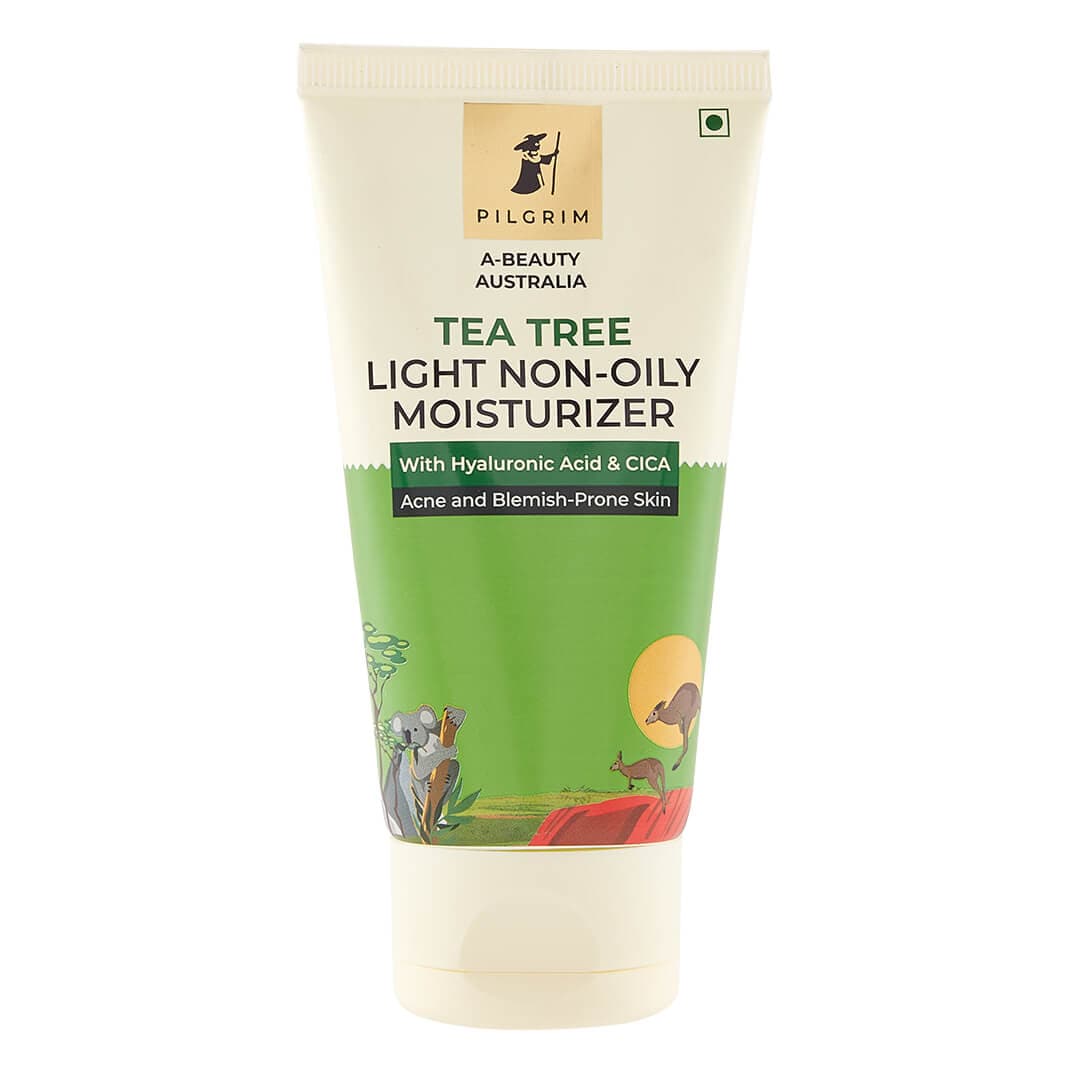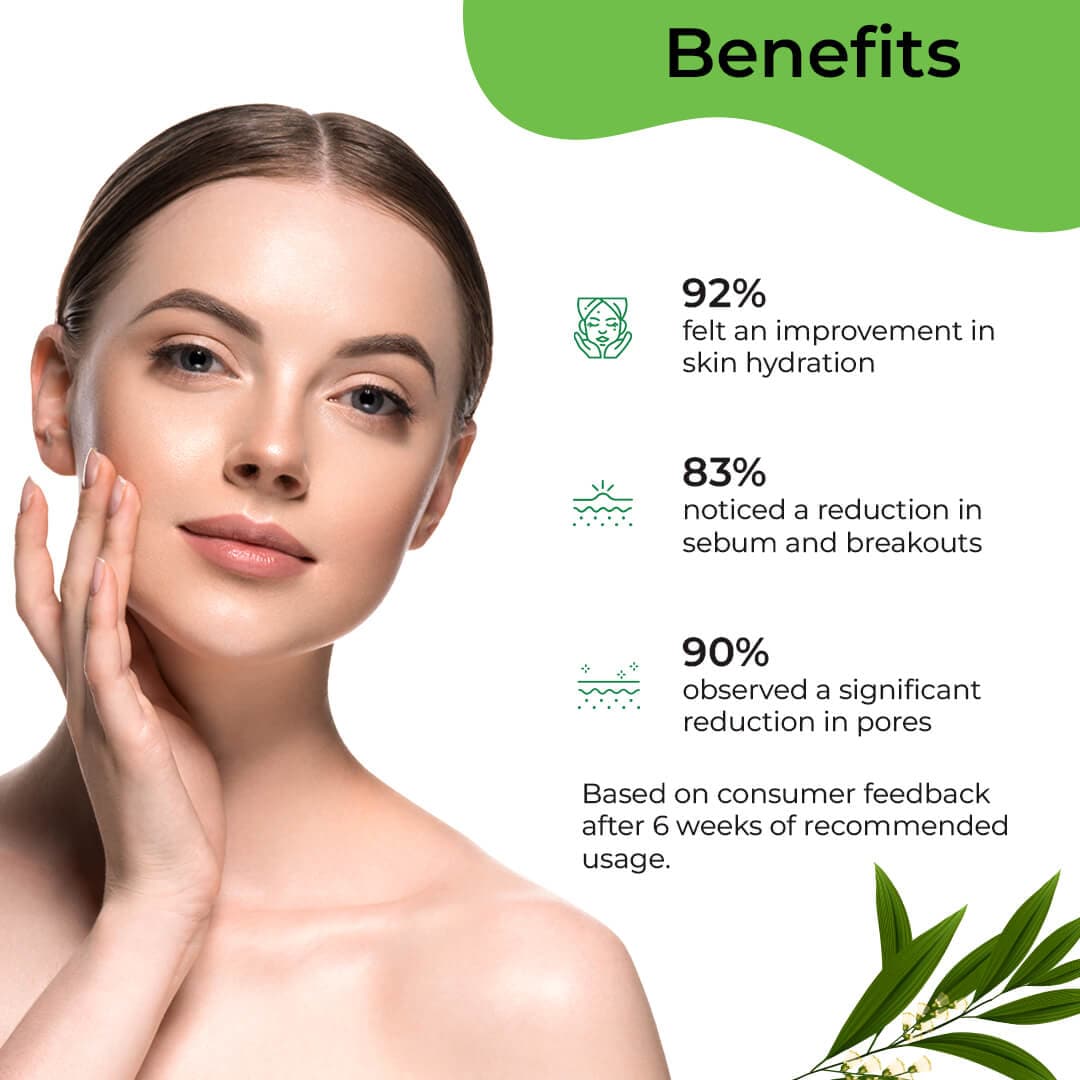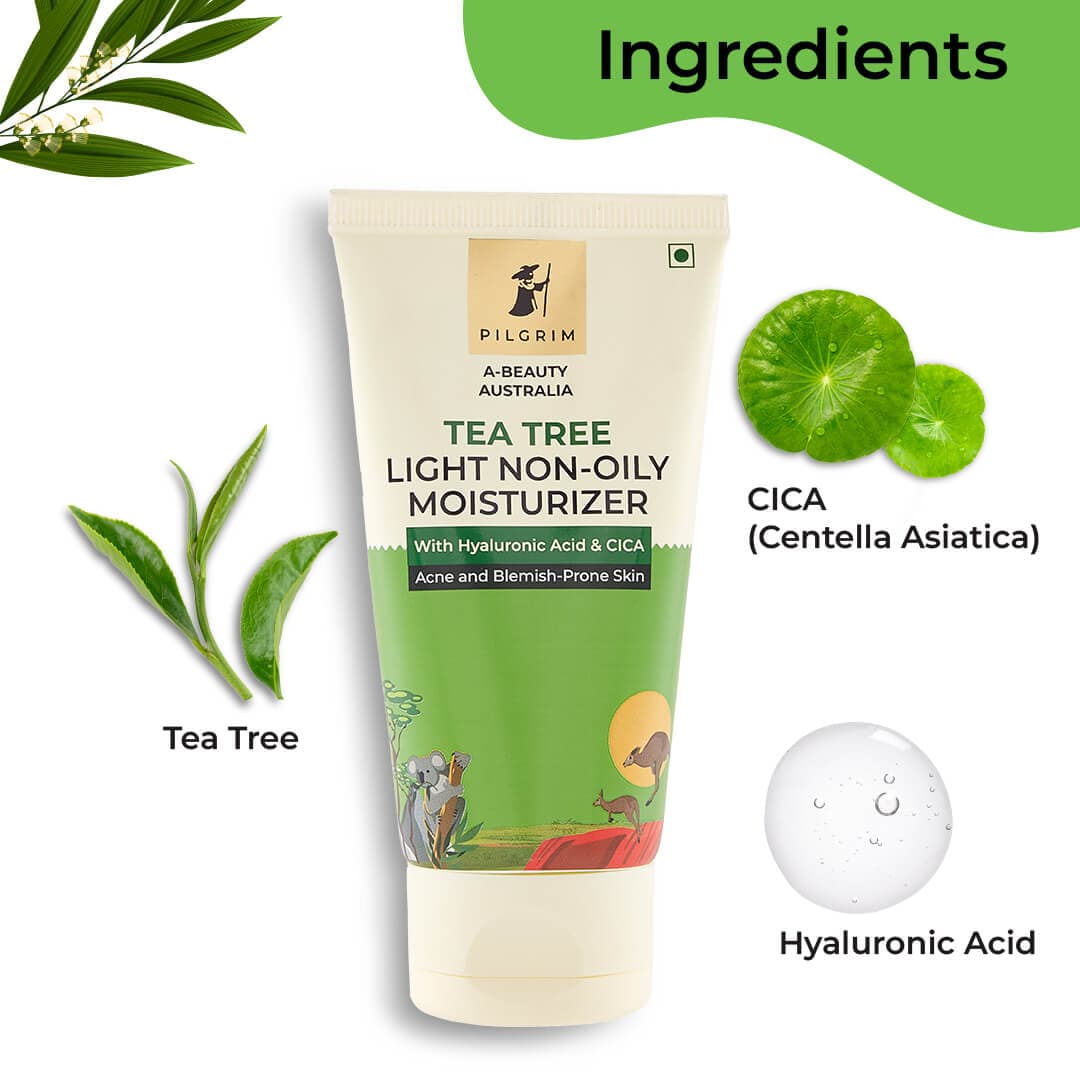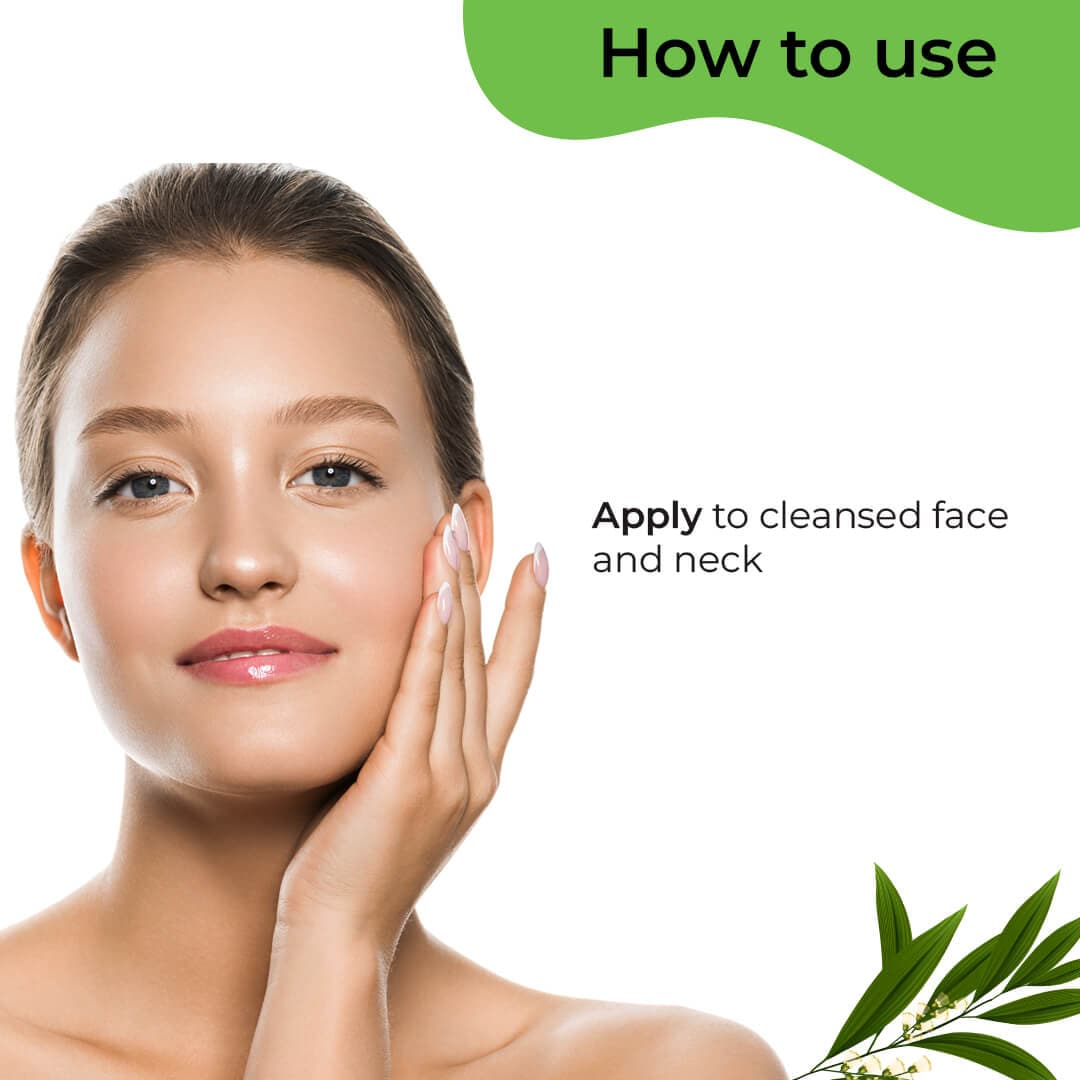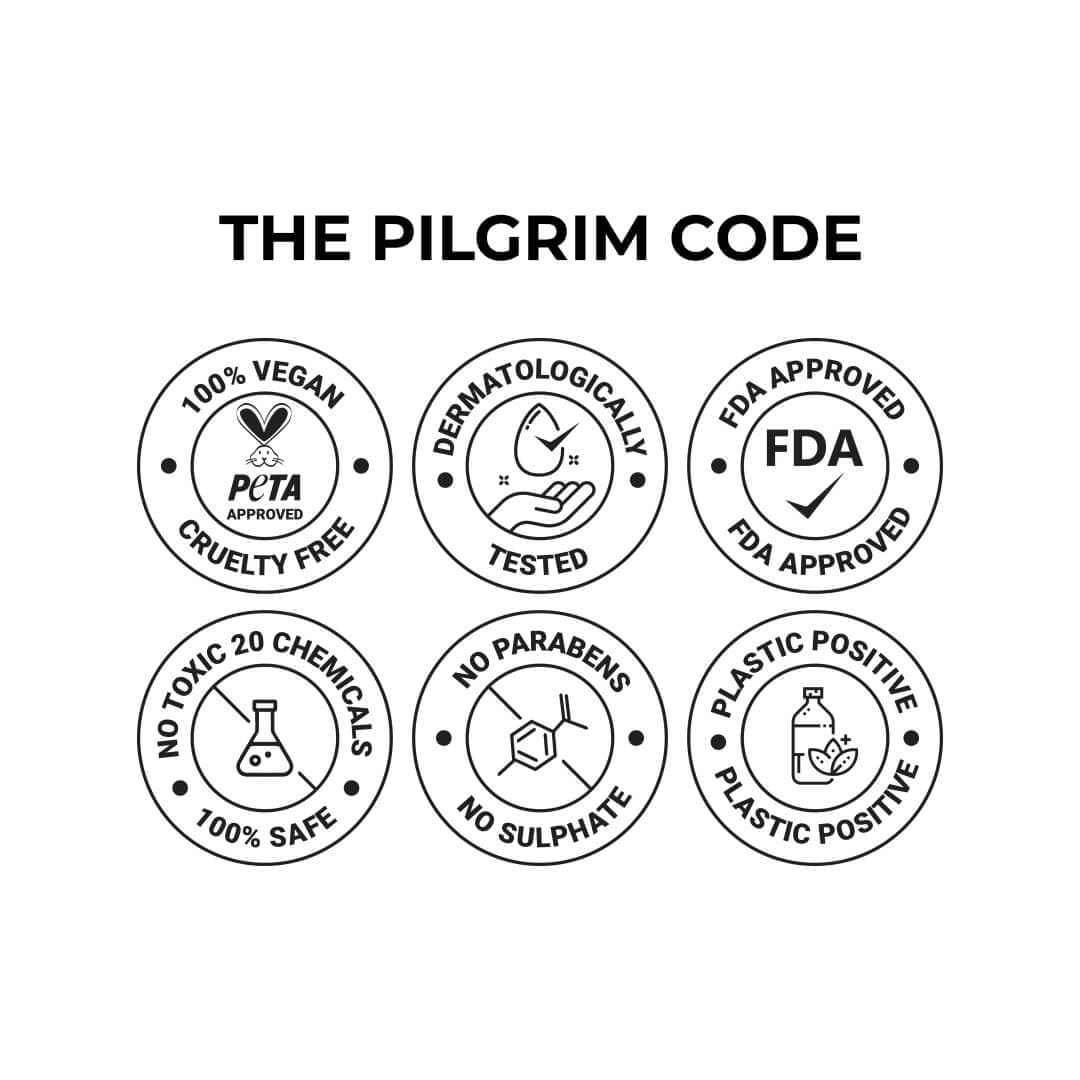 Tea Tree Light Non-Oily Moisturizer
MRP inclusive of all taxes
Active Offers
Buy 1 Get 1 Free
BUY 1 GET 1 FREE on this product.
Discount will be auto applied
Free shipping On orders above ₹199
Product Description
Size: 80.0 gm | 2.8 oz.

Suitable for: Acne and Blemish-Prone Skin

It's a myth that oily and acne-prone skin needs no moisturizing! In fact, excess oil on your skin may just be a cry for more hydration. That's why the Tea Tree Light Non-oily Moisturizer fits right in your oily or...
felt improved skin hydration
noticed reduced breakouts
*Based on 6 weeks of consumer usage
1. Apply to face and neck after cleansing and toning.
Pilgrim is "Clean Compatible". Not just free of harmful and toxic chemicals but uses only those ingredients that either enhance the health of our hair & skin or support the effectiveness of formulations.
For best results, try our kit
FAQs
Yes! This product is unisex and can be used by both men and women.
Please refer to the HOW TO USE section for a detailed explanation.
It can be used by acne and blemish-prone skin types.
moisturizer
it's a very good product must buy
Light, non-oily and moisturising.
Been using this for 1 year now. Initially, my mother and sister didn't like to use any product but watching my face getting cleaner, even they started using it. Till now I have ordered 12 of this moisturizer, will continue ordering it.
Best Purchase
My oily acne prone skin is thanking me for this moisturizer.
it's best for summers
smells good, light weight, gives smooth finish
Highly recommend ❤
Tea tree oil free moisturizer
Nice moisturizer, it perfect for oily skin , very light weight , happy with this product