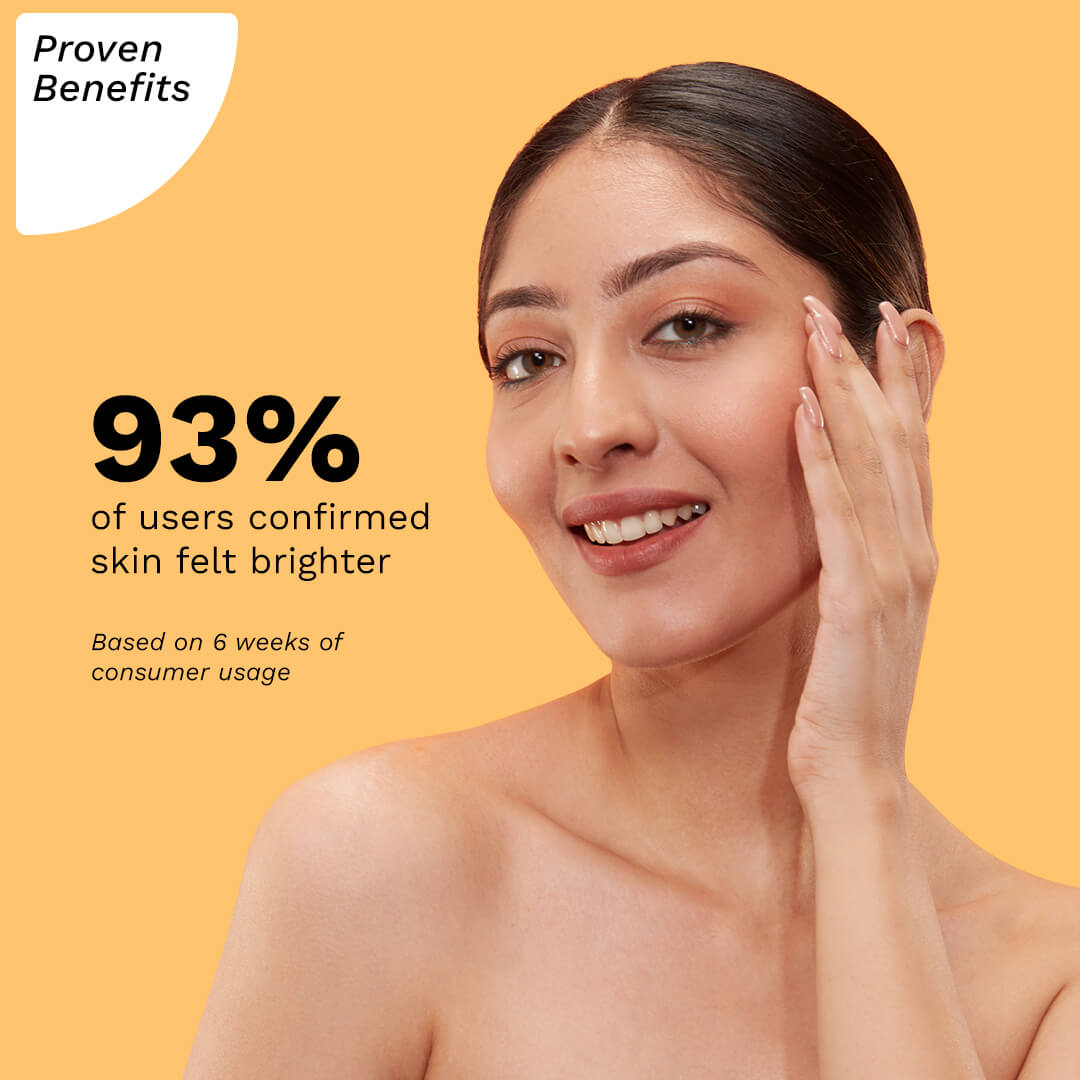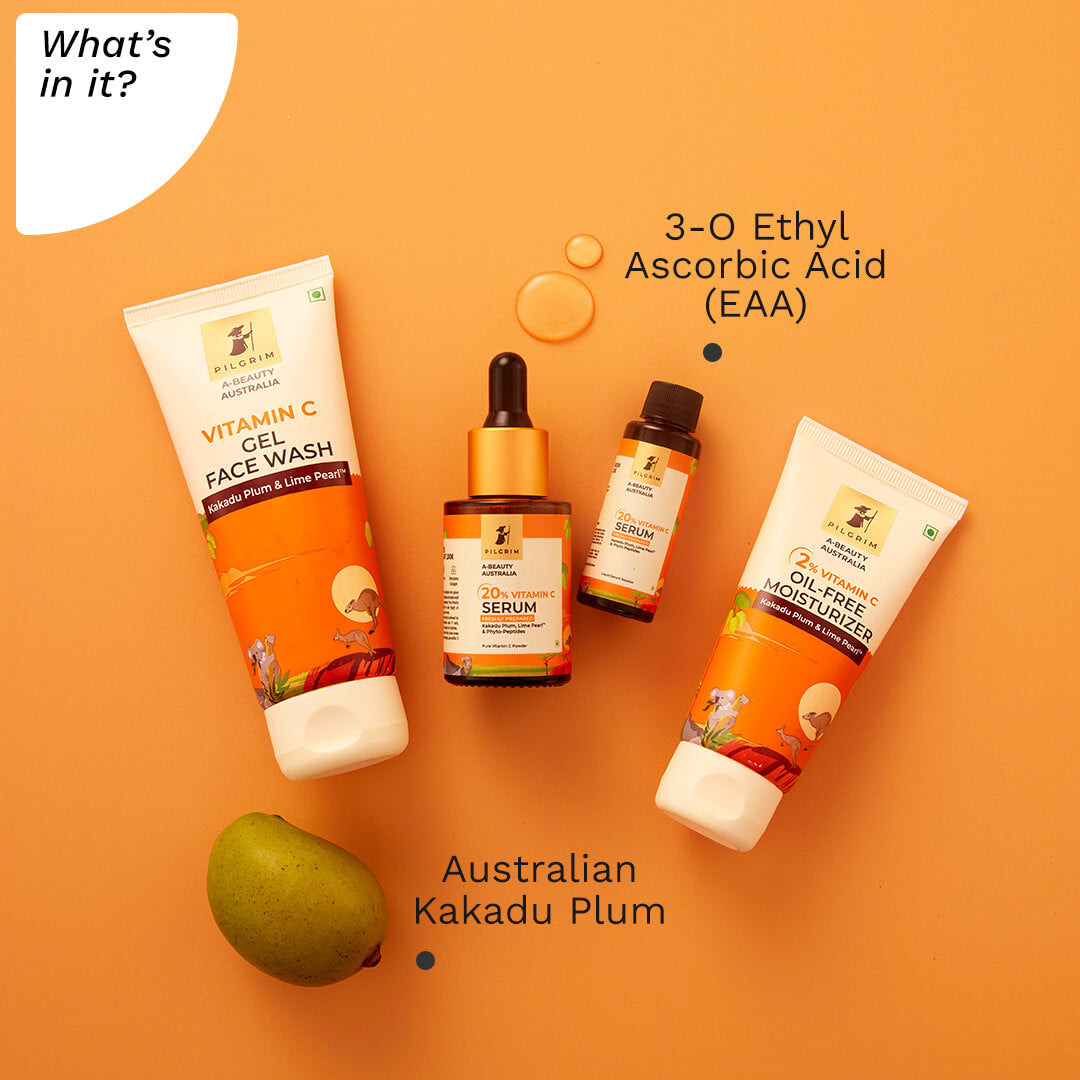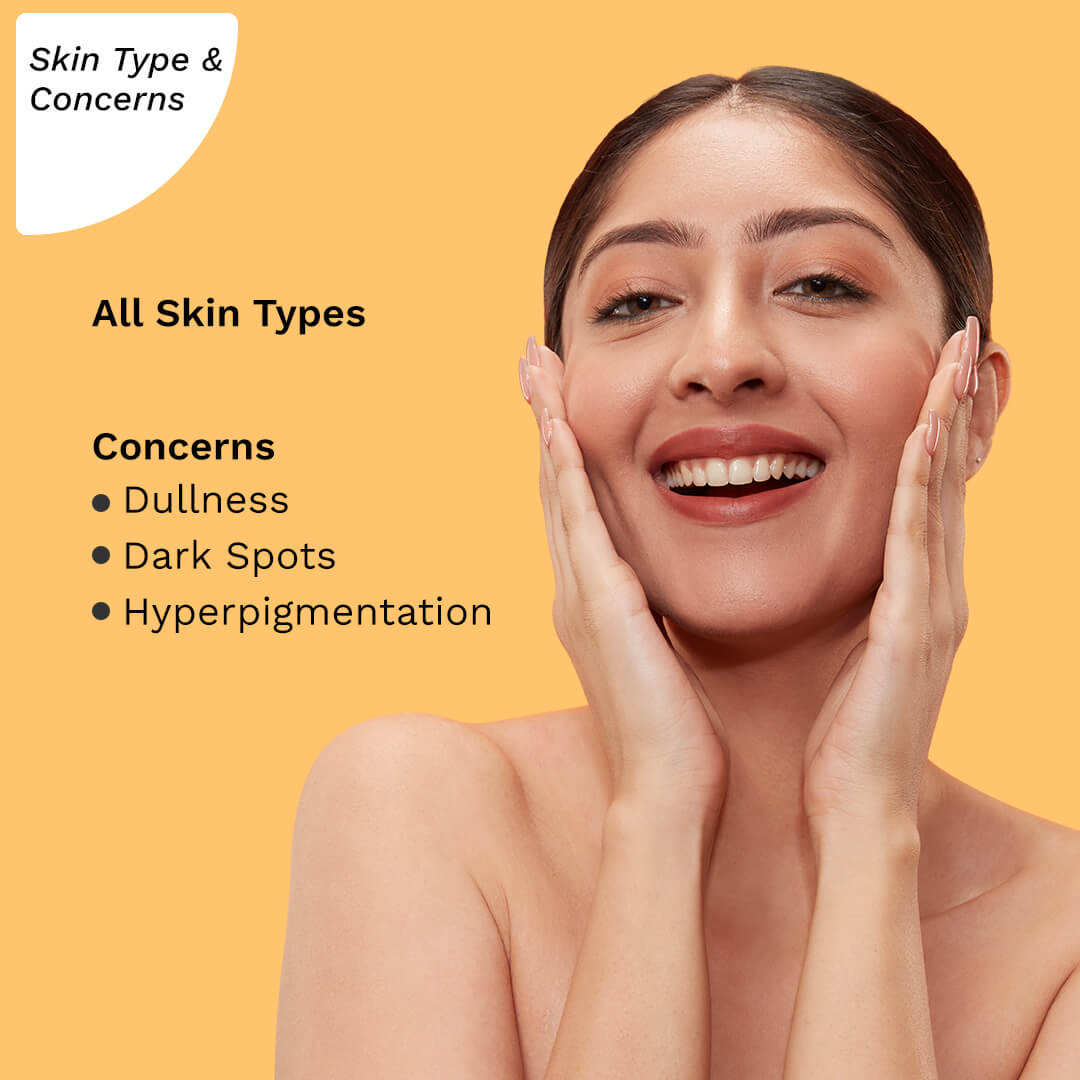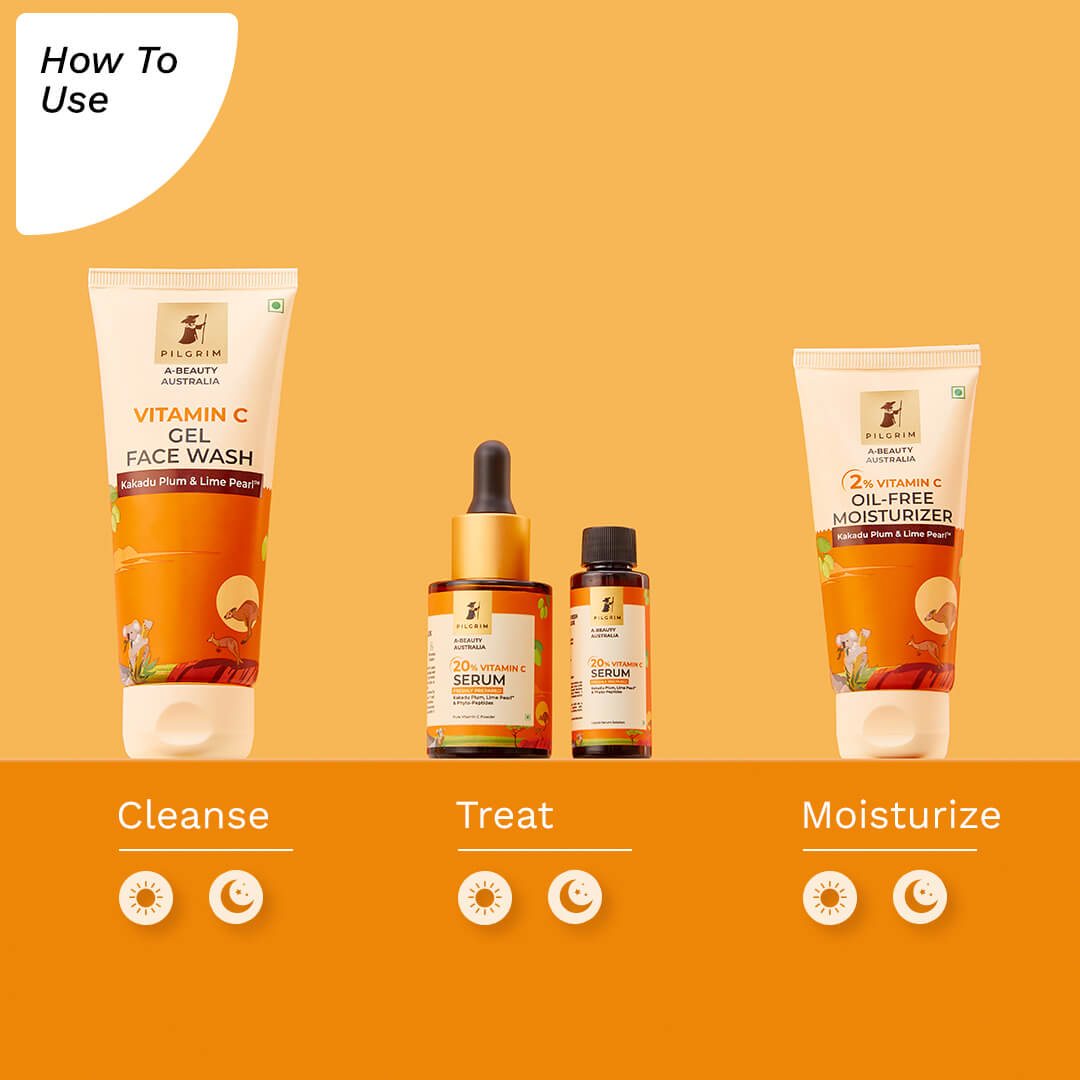 Vitamin C Brightening Kit
Discover Fresh Radiant Skin
MRP inclusive of all taxes
Why you'll love it?
Fades Dark Spots & Hyperpigmentation
Active Offers
Buy 1 Get 1 Free
BUY 1 GET 1 FREE on this product.
Discount will be auto applied
Free shipping On orders above ₹199
Product Description
This kit contains🎁
Vitamin C Gel Face Wash
Net Vol.: 100.0 ml 3.4 fl. oz.
20% Vitamin C Serum
Net Vol.: 30.0 ml 1.0 fl. oz.
2% Vitamin C Oil-free Moisturizer
Net Wt.: 50.0 g 1.8 oz.
Suitable for: All Skin Types
Revitalize your skin with our Brightening Kit, featuring...
of users confirmed skin felt brighter
*Based on 6 weeks of consumer usage
• Cleanse
Apply on damp face. Gently massage & rinse.
––––
Day Night
• Treat
Add serum to powder. Mix well. Apply few drops on face & dab it in.
––––
Day Night
• Moisturize
Apply on face & neck, post serum.
––––
Day Night
*Advisable to apply broad-spectrum sunscreen during the day
Pilgrim is "Clean Compatible". Not just free of harmful and toxic chemicals but uses only those ingredients that either enhance the health of our hair & skin or support the effectiveness of formulations.
For best results, try our kit
FAQs
This kit is expertly designed with world ingredients that fades dark spots, keeps away dullness and targets hyperpigmented skin. Vitamin C Brightening Kit has Vitamin C, Australian superfruit, Kakadu plum and Lime Pearl™, rich in fruit AHAs (Alpha Hydroxy Acids) that gently exfoliates fades blemishes and evens skin tone.
No. We use gentler plant alternative surfactants in our face washes, which only lift the dirt and debris from the surface skin and don't strip the skin of its natural oils.
It's best to store the serum in a cool dark place away from sunlight.