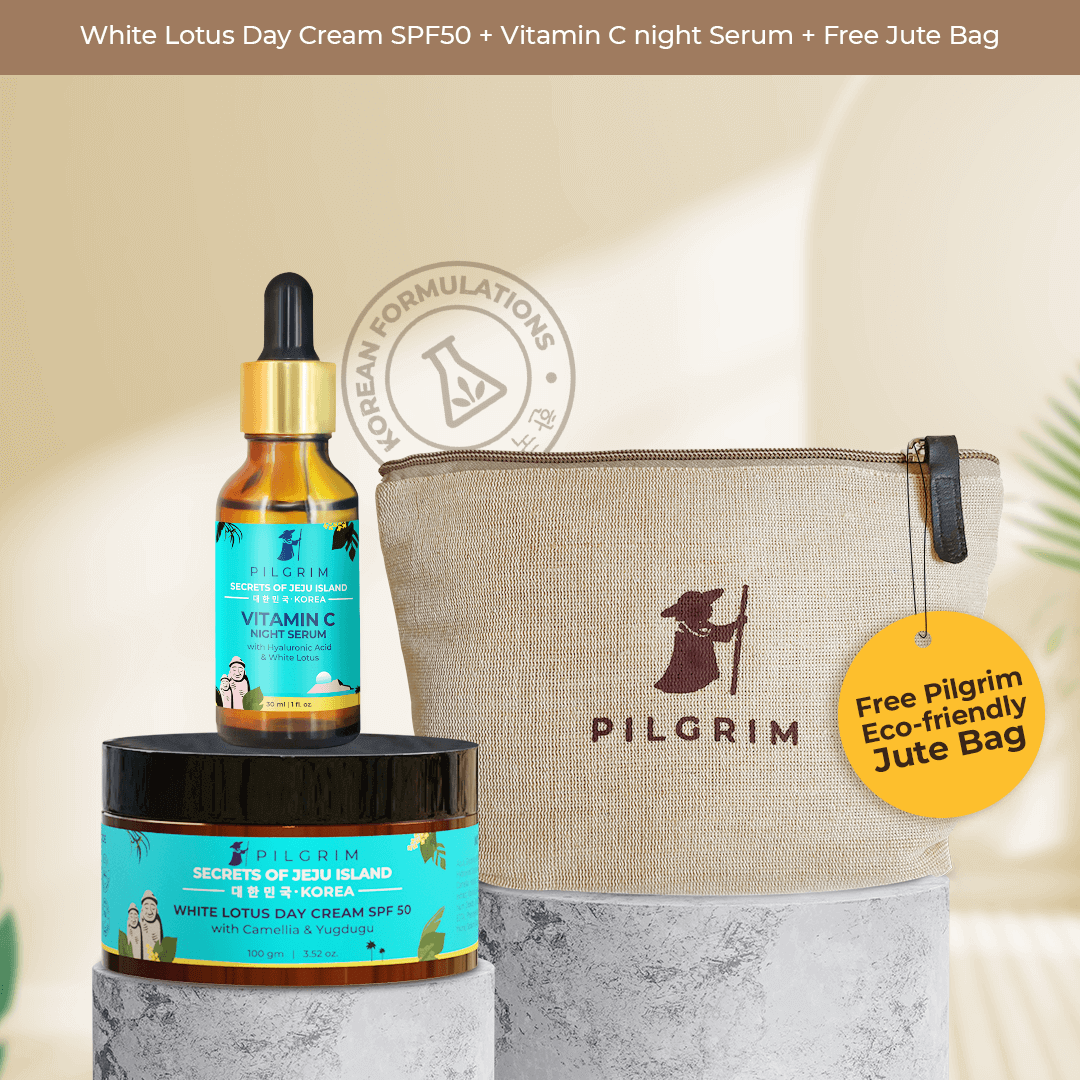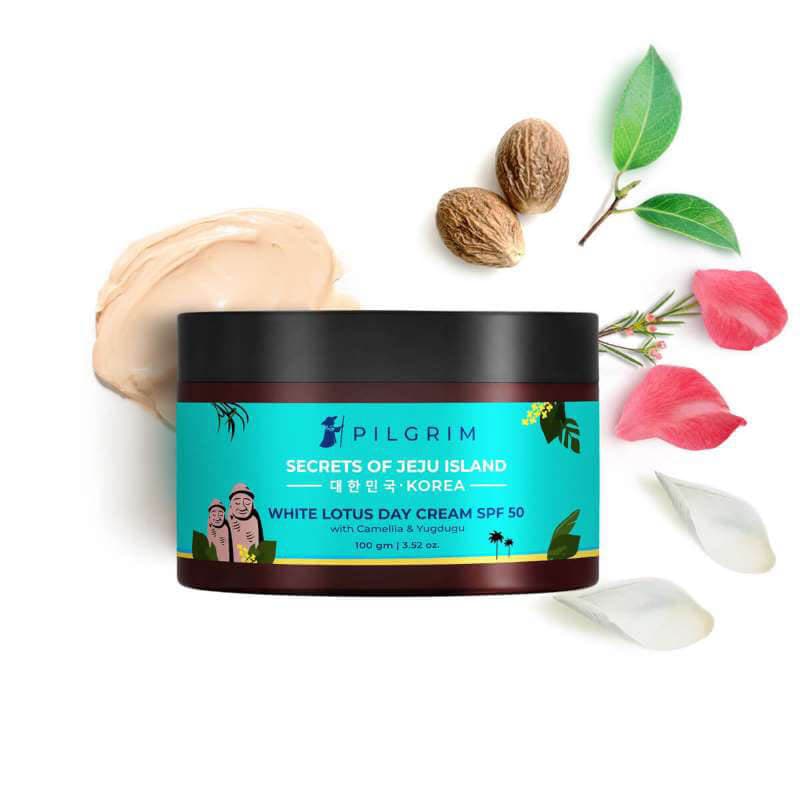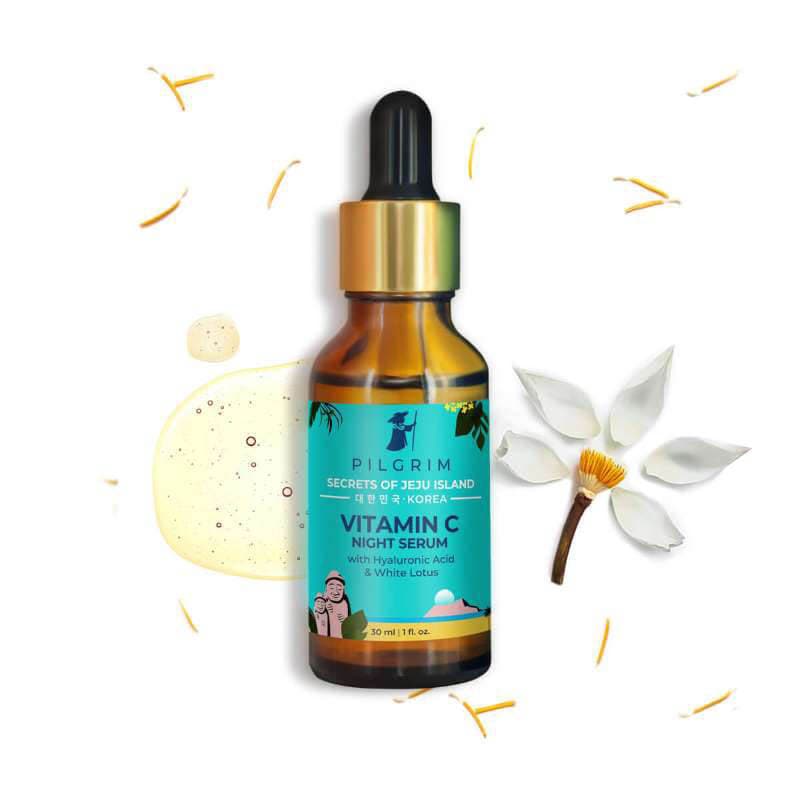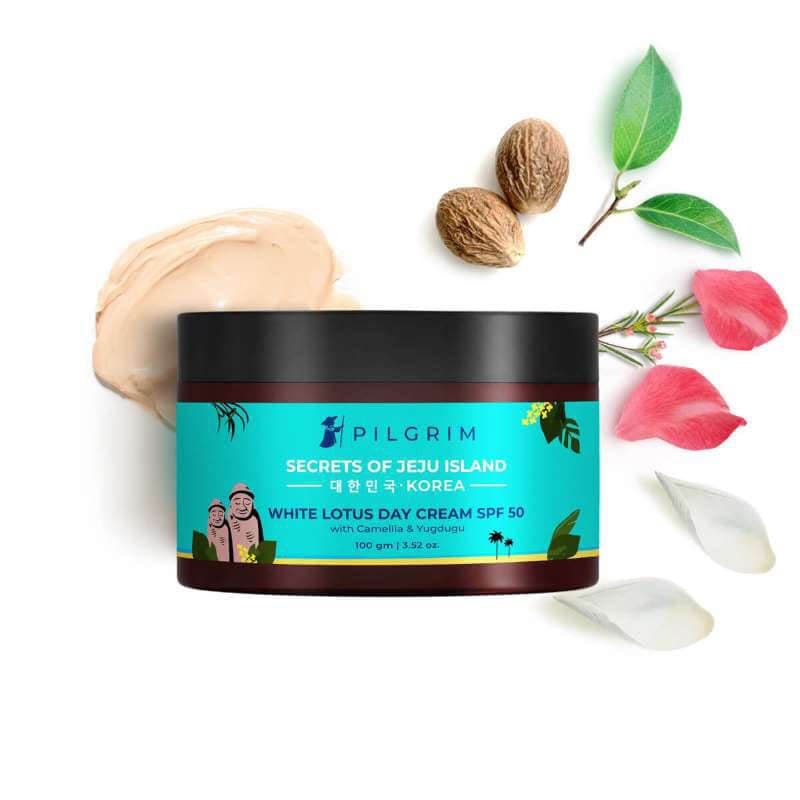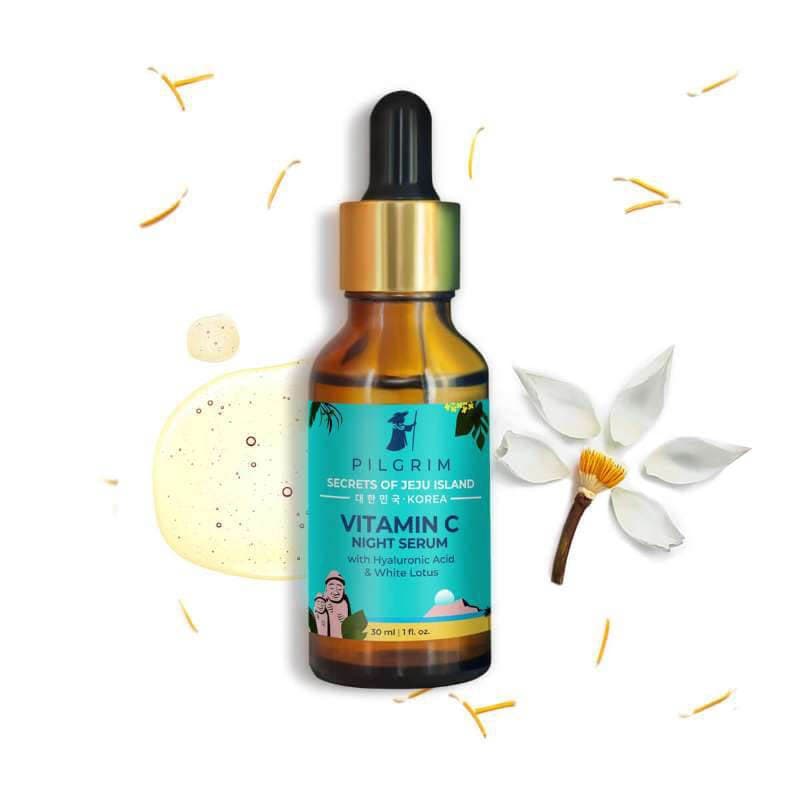 Day/Night Combo - White Lotus Day Cream SPF50 + Vitamin C Night Serum
A Perfect Combo for Age Reversal
MRP inclusive of all taxes
Active Offers
Buy 1 Get 1 Free
BUY 1 GET 1 FREE on this product.
Discount will be auto applied
Free shipping On orders above ₹199
White Lotus Day Cream SPF50: 1) Take a small amount and dab all over a clean, toned face and neck. 2) Massage in upward - outward motion until the cream is absorbed fully. Vitamin C Night Serum: 1) Take a few drops of serum and rub together in your palms to activate it. 2) Smoothen into the skin of face, neck and decollete in gentle patting motions. 3) Use it as the last step of your skincare regime and wake up to a flawless complexion.
Pilgrim is "Clean Compatible". Not just free of harmful and toxic chemicals but uses only those ingredients that either enhance the health of our hair & skin or support the effectiveness of formulations.
For best results, try our kit
FAQs
Yes! This ritual is unisex and can be used by both men and women.
It can be used by all skin types.
The Day/Night Combo - White Lotus Day Cream SPF50 + Vitamin C Night Serum gives improved complexion, has anti-ageing properties and enhances firmness & elasticity.
Love how my skin feels now!
This product feels so light and refreshing...