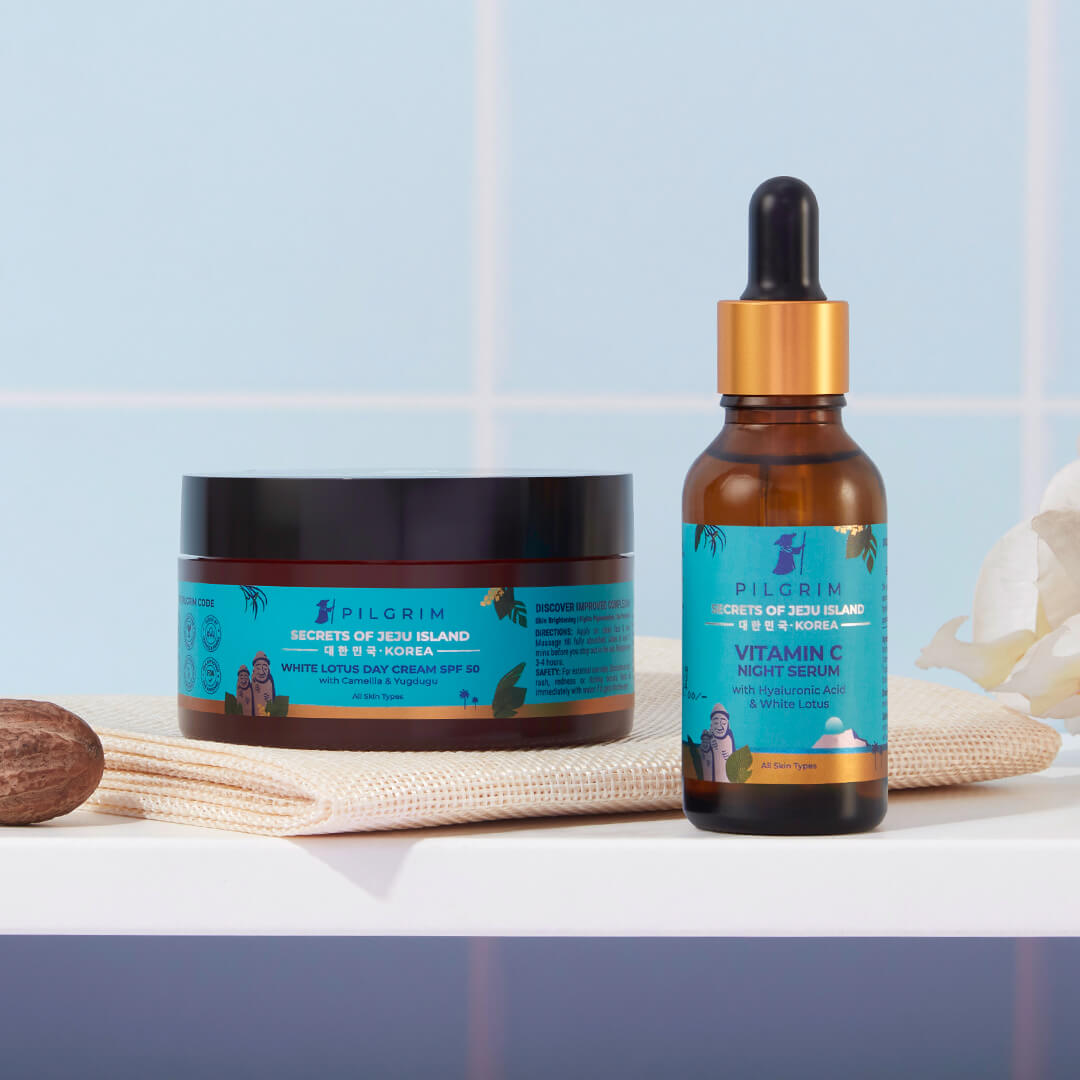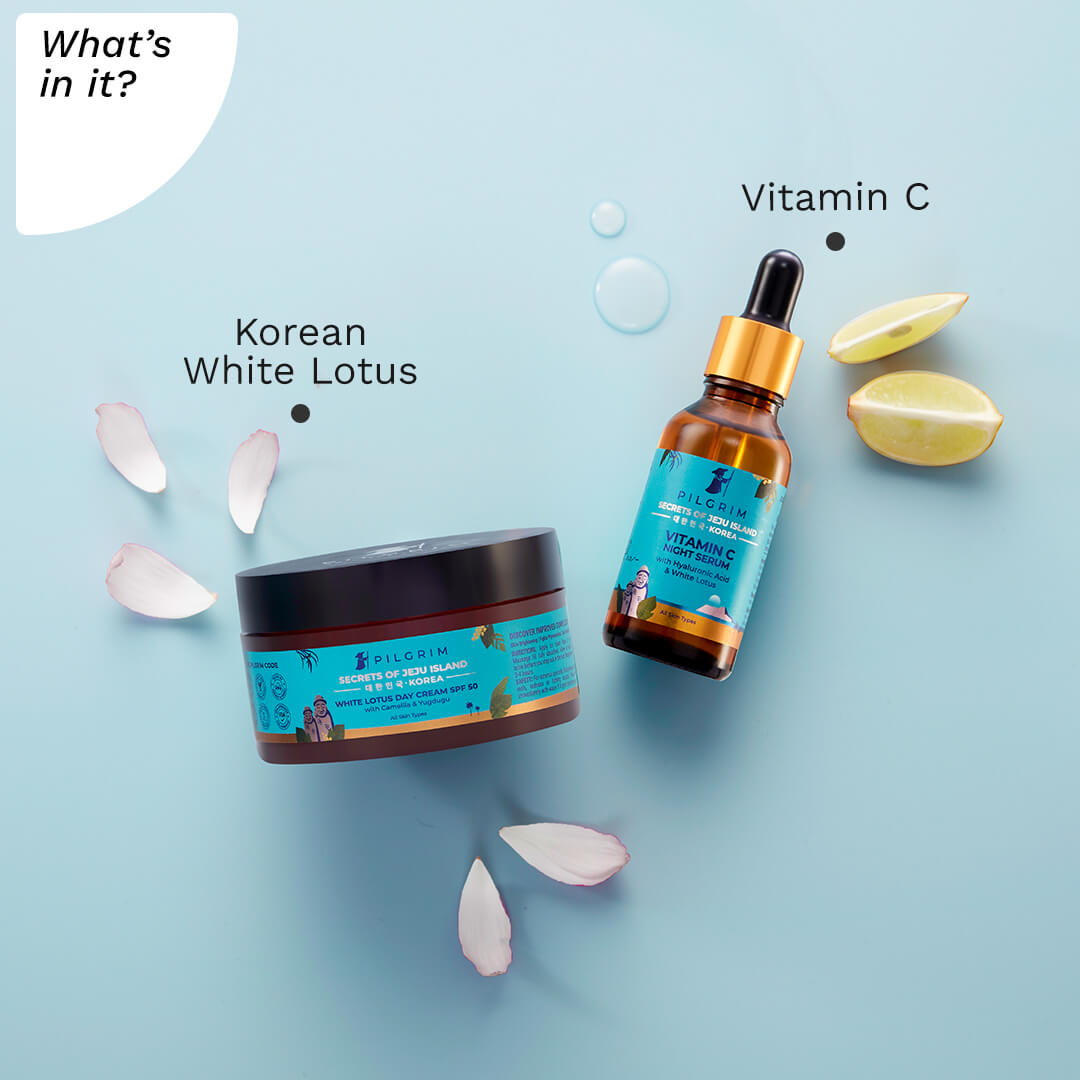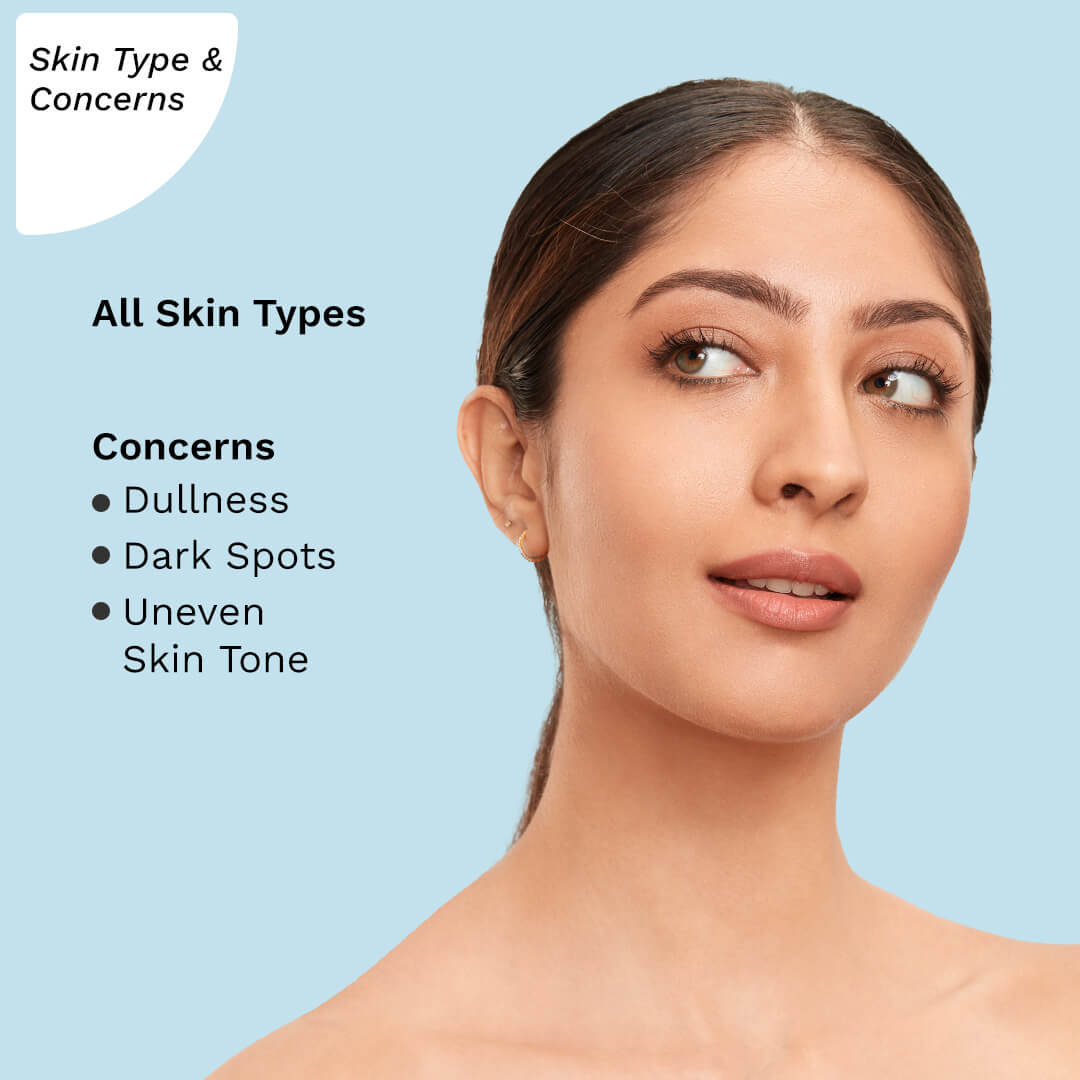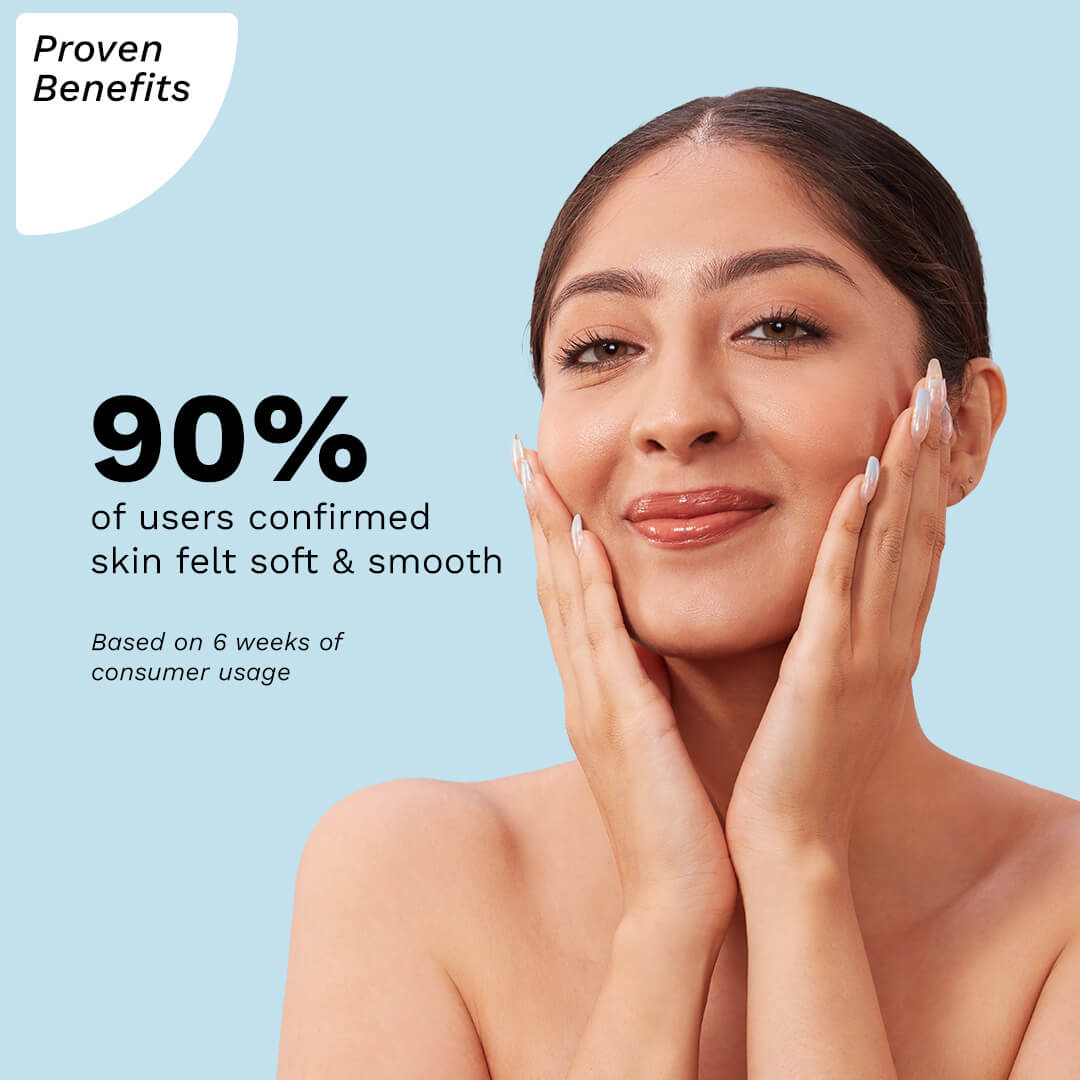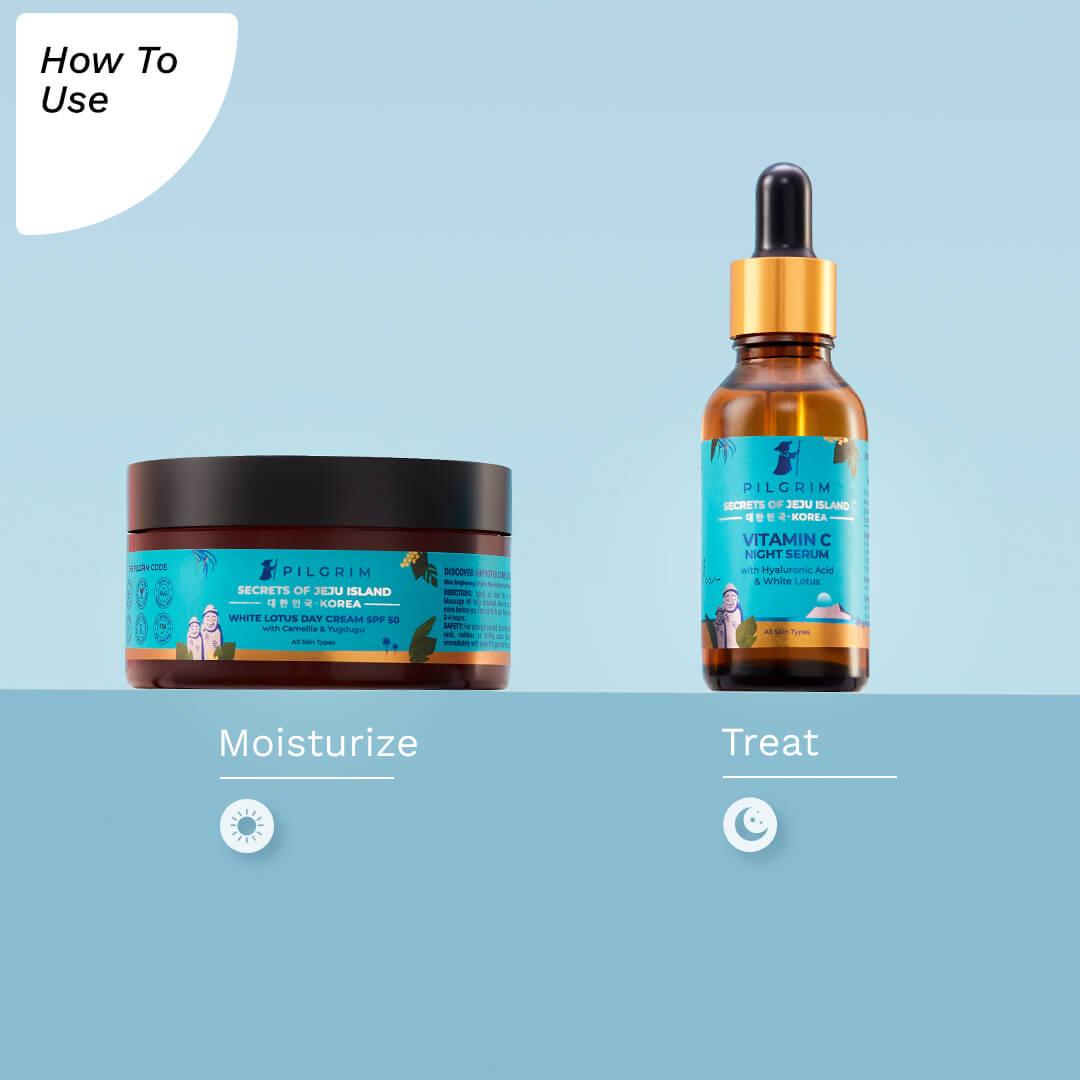 K-Beauty Day/Night Combo
Discover Clear Skin
MRP inclusive of all taxes
Active Offers
Buy 1 Get 1 Free
BUY 1 GET 1 FREE on this product.
Discount will be auto applied
Free shipping On orders above ₹199
Product Description
This kit contains🎁
White Lotus Day Cream SPF 50
Net Wt.: 100.0 gm 3.5 oz.
Vitamin C Night Serum
Net Vol.: 30.0 ml 1.0 fl. oz.
Suitable for: All Skin Types
A comprehensive skincare regime thoughtfully curated to restore the skin to its optimal health and shine. Volcanic Lava...
of users confirmed skin felt soft & smooth
*Based on 6 weeks of consumer usage
• Moisturize
- Apply on cleansed face & neck.
––––
Day
• Treat
- Apply few drops on cleansed face & dab it in.
––––
Night
*Advisable to apply broad-spectrum sunscreen during the day
Pilgrim is "Clean Compatible". Not just free of harmful and toxic chemicals but uses only those ingredients that either enhance the health of our hair & skin or support the effectiveness of formulations.
For best results, try our kit
FAQs
Elevate your skincare routine with our K-Beauty Day/Night Combo kit. Start your day with our White Lotus Day Cream SPF 50 to shield your skin from UV rays while combating dullness, dark spots, and uneven skin tone. At night, let our Vitamin C Night Serum work its magic, rejuvenating your skin and promoting a brighter, more radiant complexion. Embrace the beauty of K-Beauty and unveil your skin's natural luminosity with this dynamic day and night duo.
Using this day cream, you can be sure that your skin stays hydrated and nourished. With the goodness of White Lotus, Camellia & Yugdugu, it deeply replenishes the nutrition required to maintain a healthy glow on your face while protecting it from harmful UV rays.
We recommend using this product twice a day (AM and PM) for best results.