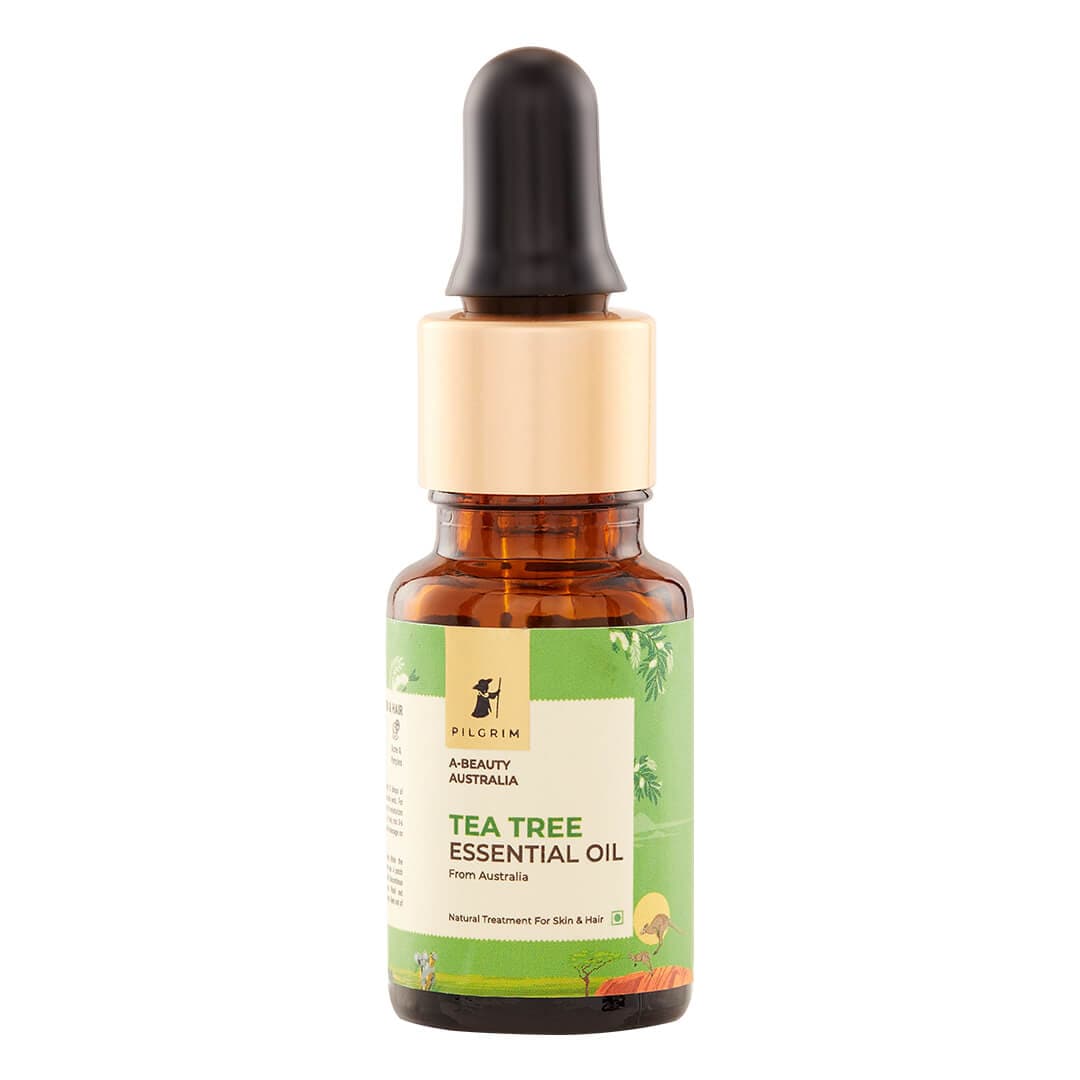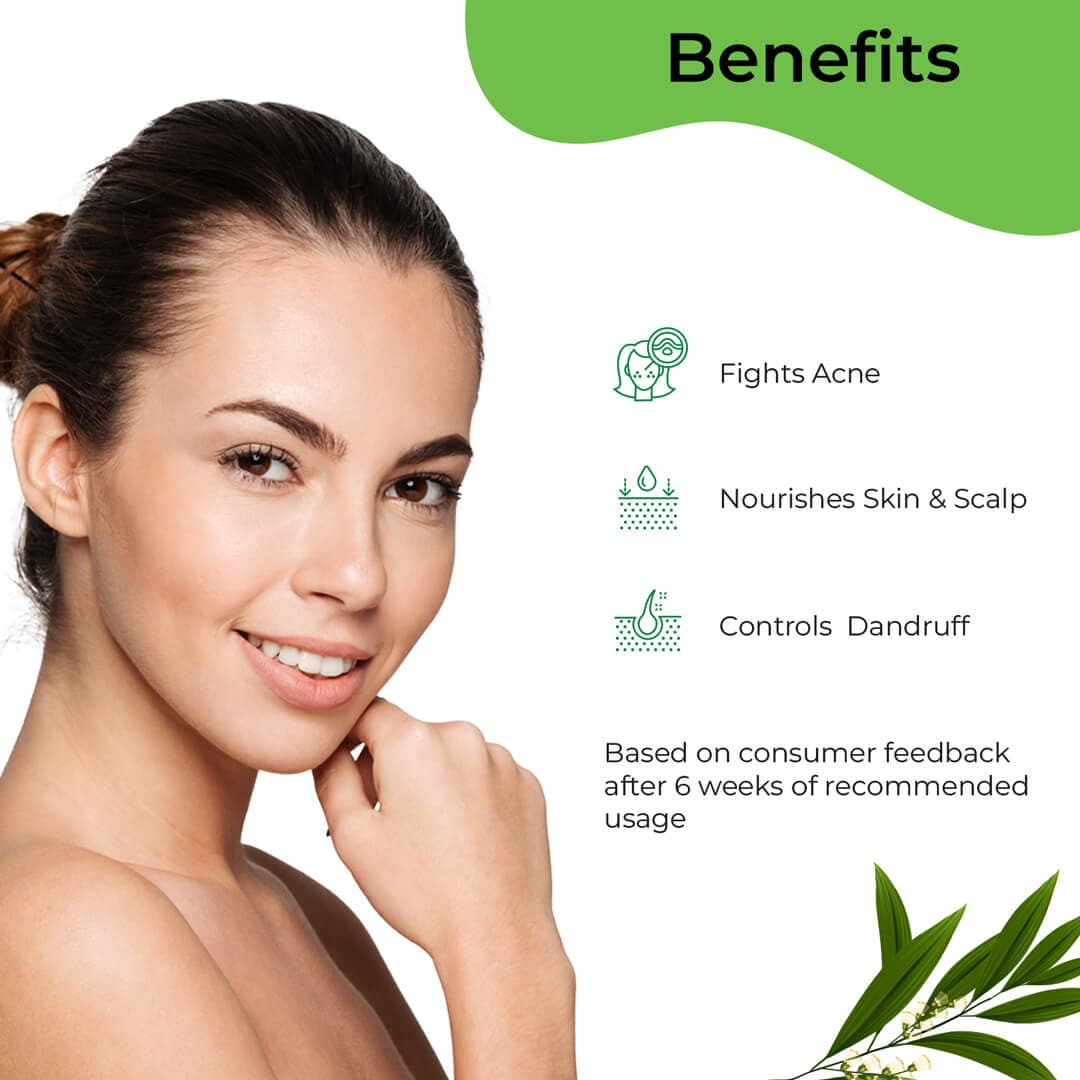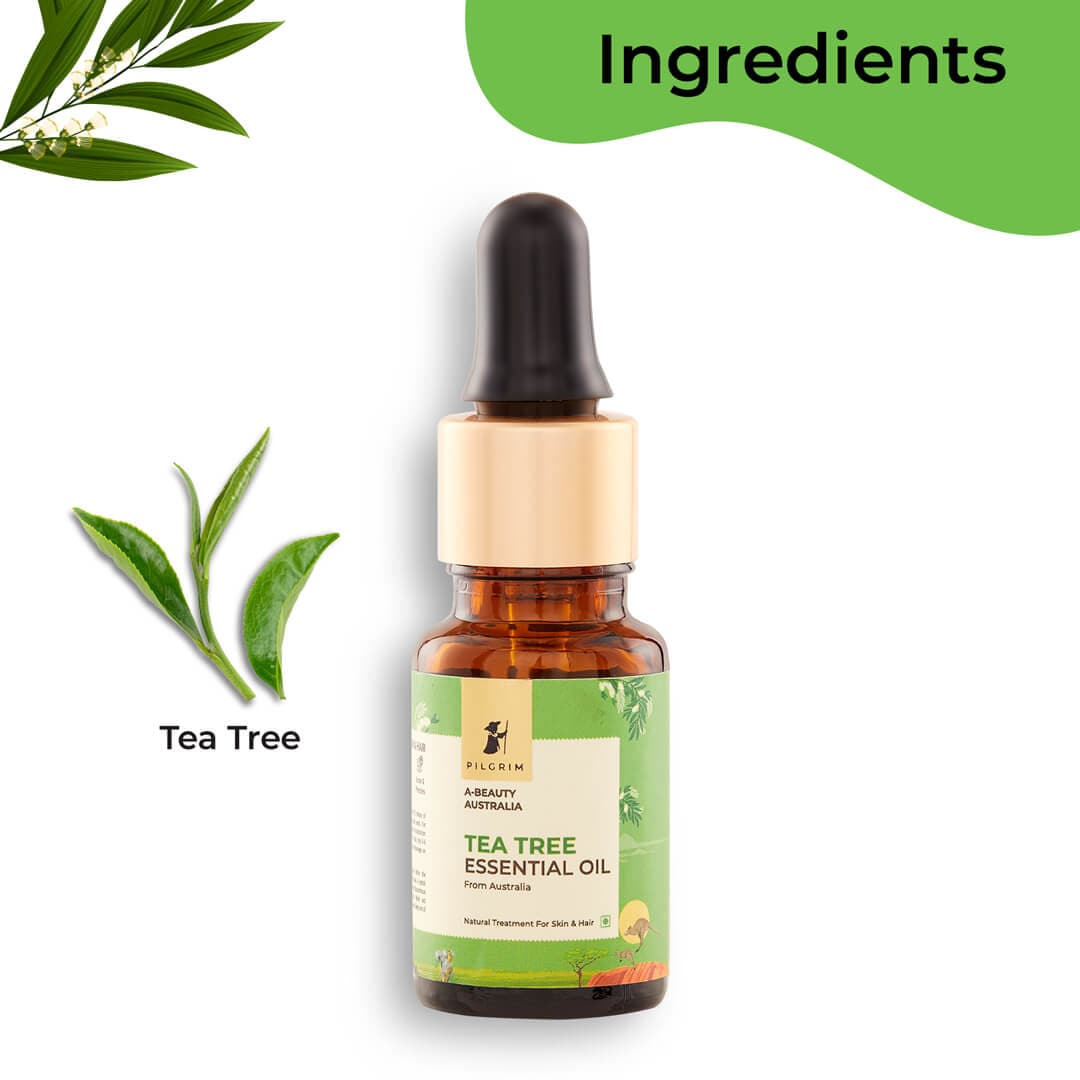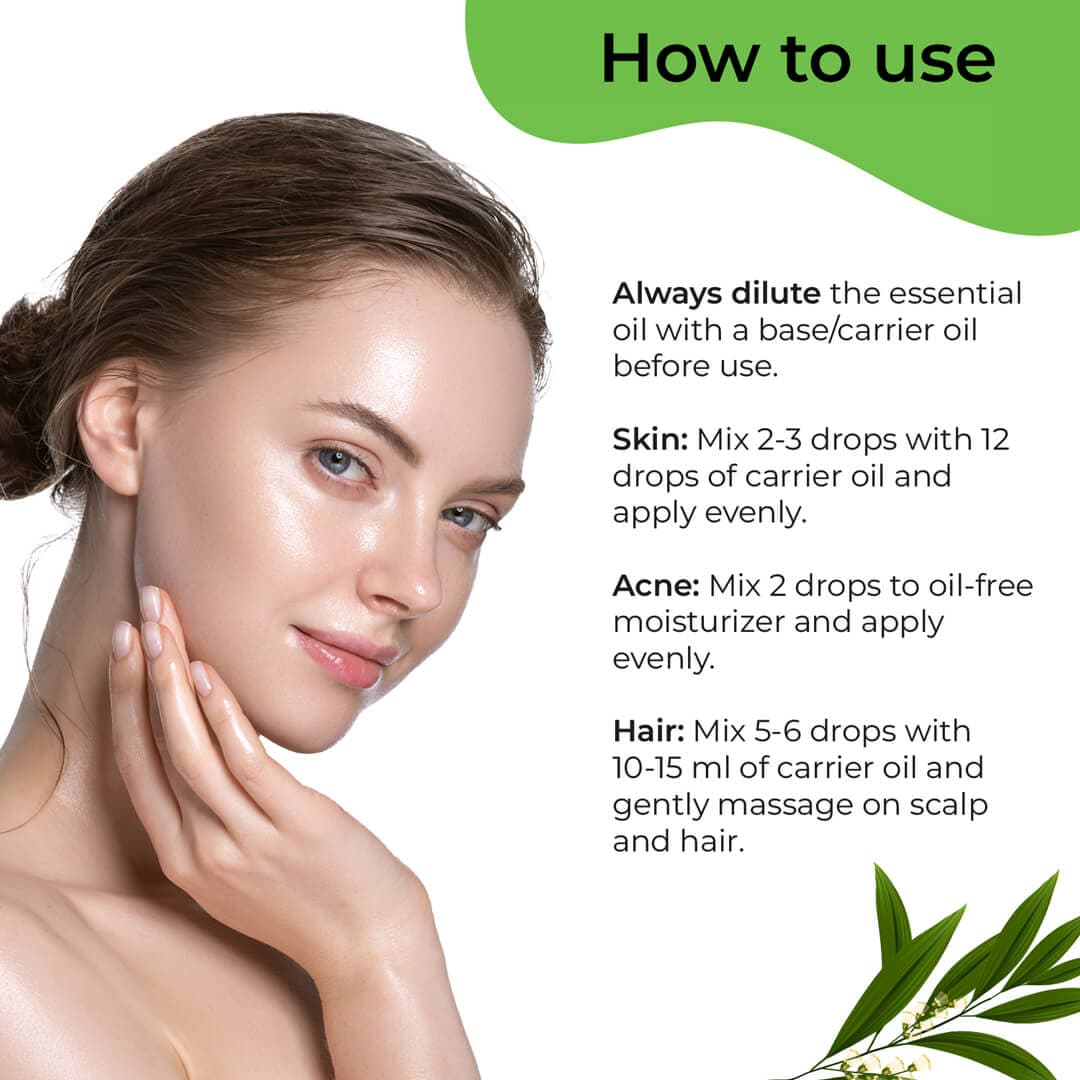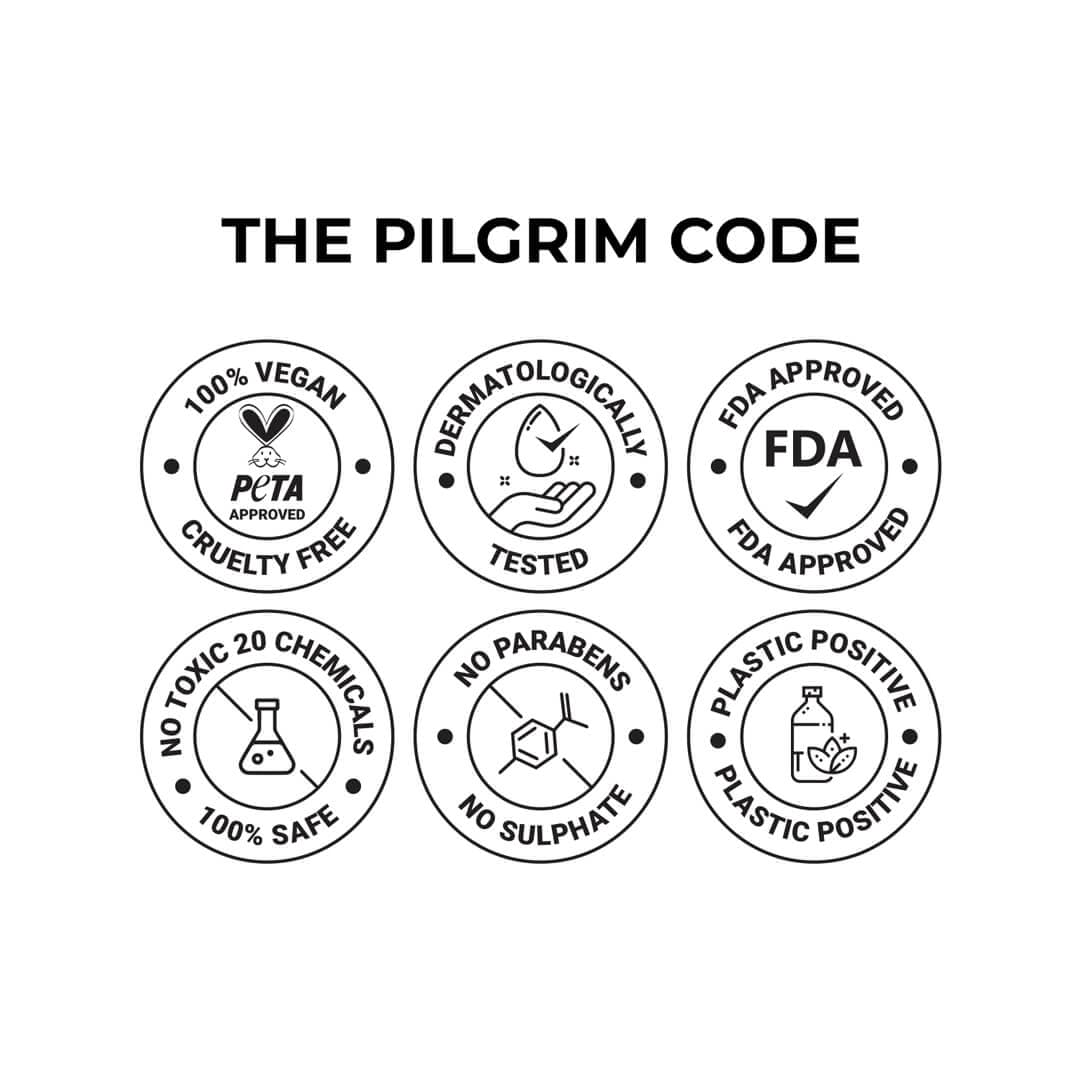 Tea Tree Essential Oil
Natural Elixir For Skin & Hair
MRP inclusive of all taxes
Active Offers
Buy 1 Get 1 Free
BUY 1 GET 1 FREE on this product.
Discount will be auto applied
Free shipping On orders above ₹199
Product Description
Size: 10.0 ml | 0.3 fl. oz.

Suitable for: Acne and Blemish-Prone Skin

The Tea Tree Essential Oil by Pilgrim is one of the finest grade, derived from the Australian variety of Melaleuca alternifolia. Known by its strong camphorous fragrance, this essential oil is a traditional medicine for dandruff, skin fungal infections,...
*Based on 6 weeks of consumer usage
Always dilute the essential oil with a base/carrier oil before use. 1. For skin, mix 2-3 drops with 12 drops of carrier oil and apply evenly on your face and neck. 2. For acne, add 2 drops to an adequate amount of moisturizer and apply it on the acne-affected area. 3. For hair, mix 5-6 drops with 10-15 ml of carrier oil and gently massage on scalp and hair. Do not use on broken skin.
Pilgrim is "Clean Compatible". Not just free of harmful and toxic chemicals but uses only those ingredients that either enhance the health of our hair & skin or support the effectiveness of formulations.
For best results, try our kit
FAQs
Yes! This product is unisex and can be used by both men and women.
Please refer to the HOW TO USE section for a detailed explanation.
It can be used by acne and blemish-prone skin types.
Go on, don't be shy, BUY it!
It's the best way to get an anti-bacterial and anti-dandruff oil. Essential oils are a necessary part of my daily routine, and I stay relaxed for the whole day because I know my skin is being taken care of. Loved it.
Its the perfect Tea Tree essential oil for acne.
I cannot stress enough how excellent this tea tree essential oil is. It helps me fight my acne and dandruff too. I do not need anything else except for this.
Best serum for blemishes
It is a natural treatment for skin and hair and has amazed me with smooth and healthy skin. This is the best product you will get for your skin, so do not hesitate and get going with the product.
Best essential oil for acne prone skin
It is a secret that I would never disclose to anyone, but the way the product is getting popular with the ladies, well, I think there is no other choice than to share this fantastic oil. Get yours right away, beauties!