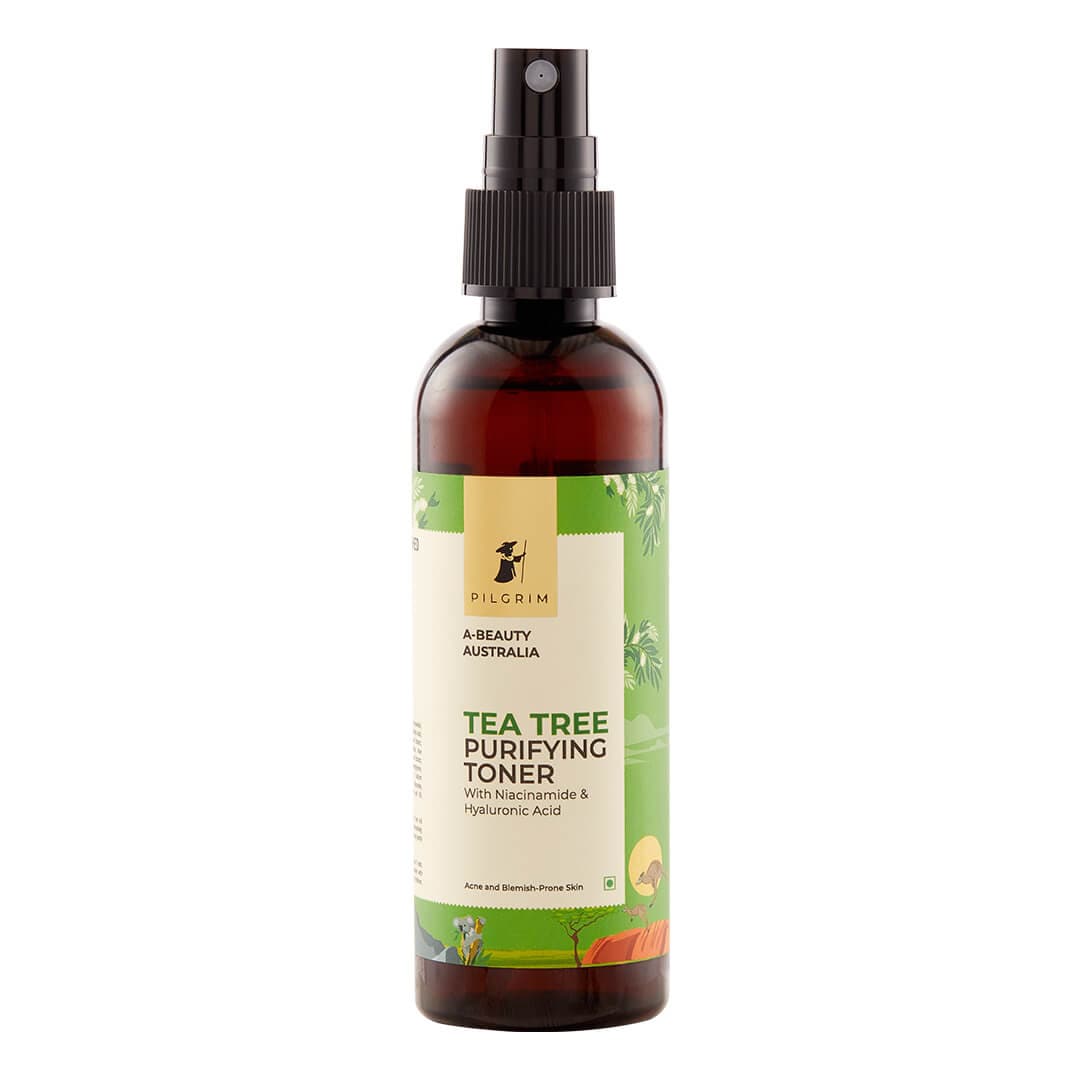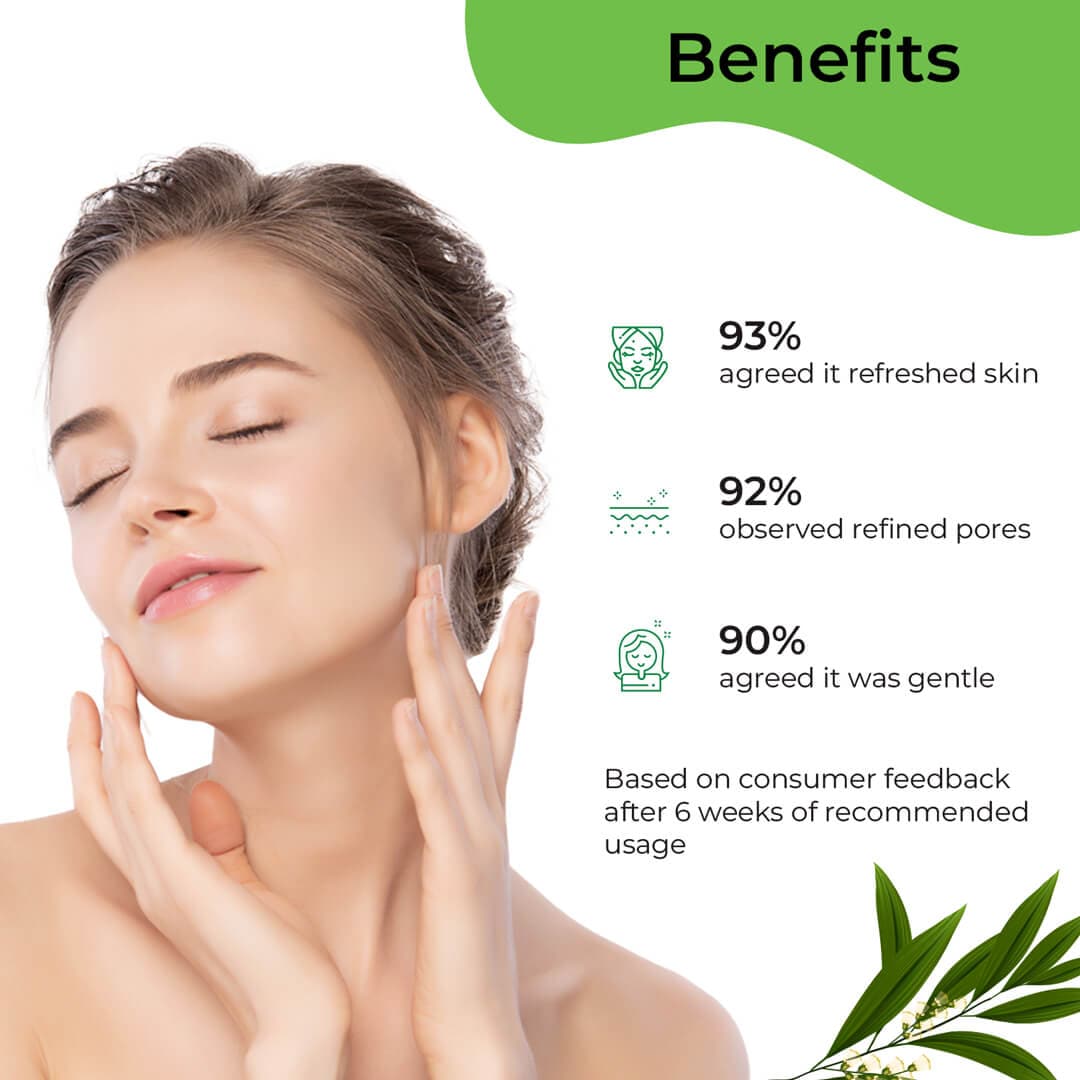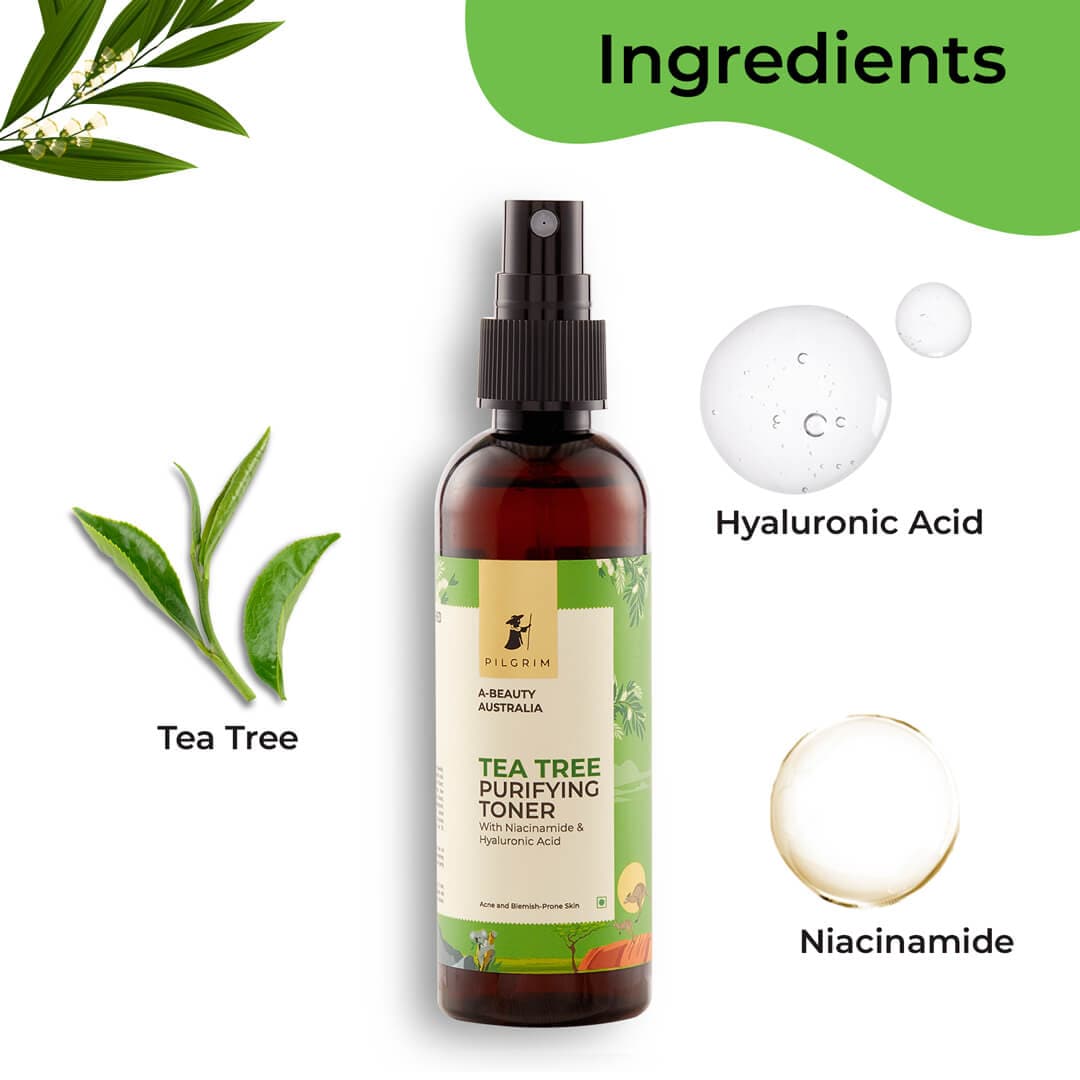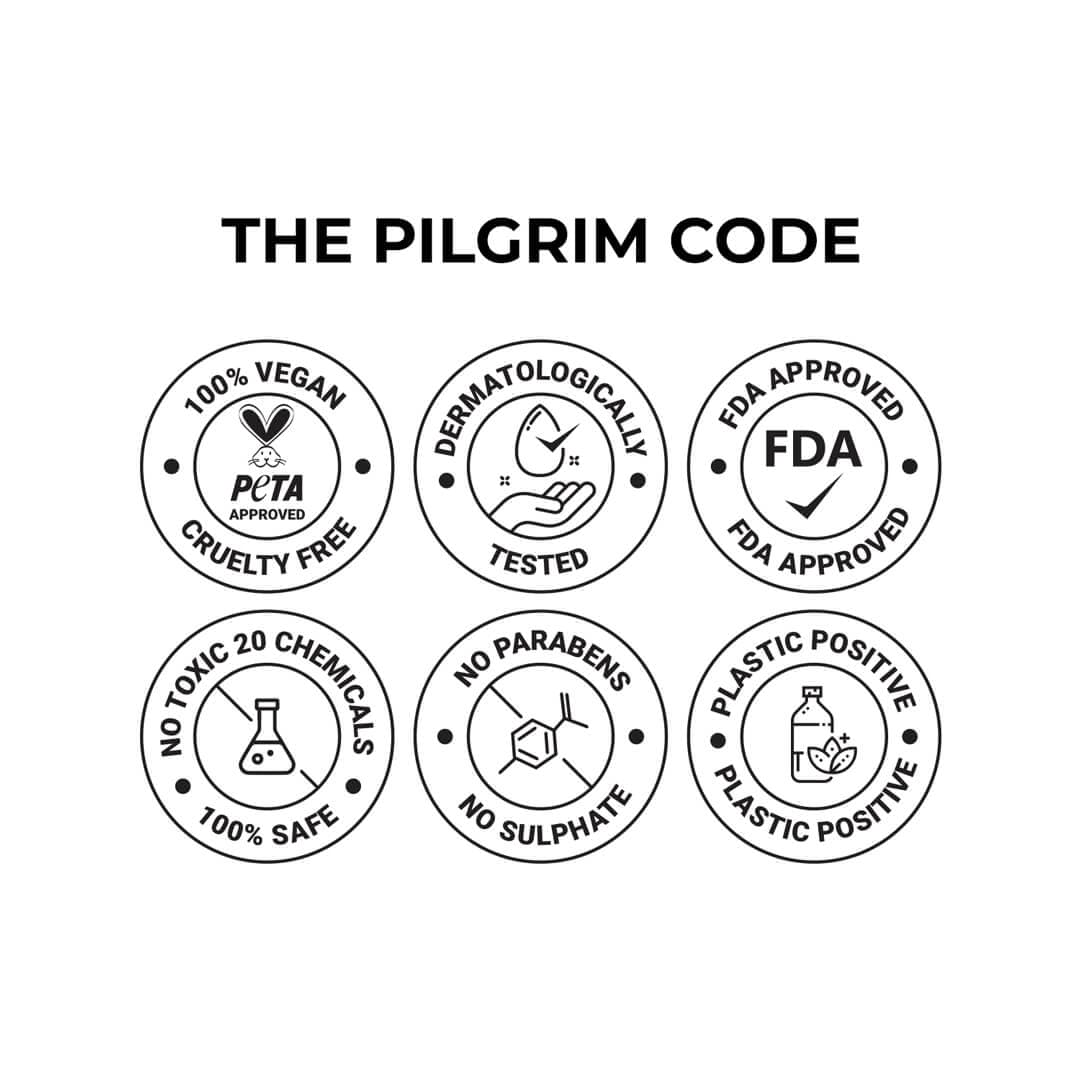 Tea Tree Purifying Toner
Discover Refreshed Skin
MRP inclusive of all taxes
Active Offers
Buy 1 Get 1 Free
BUY 1 GET 1 FREE on this product.
Discount will be auto applied
Free shipping On orders above ₹199
Product Description
Size: Net Vol.: 100.0 ml | 3.4 fl. oz.

Suitable for: Acne and Blemish-Prone Skin

Searching for the perfect toner for acne and blemish-prone skin? Well, look no further! The Tea Tree Purifying Toner is crafted with Australian tea tree, Niacinamide and Hyaluronic Acid to cleanse, refine and tighten pores. Tea Tree...
*Based on 6 weeks of consumer usage
1. On a clean face & neck, spritz from 6-8 inches away, with eyes closed & lips pursed. 2. Alternatively, soak a a clean cotton ball or pad with the toner and gently wipe face and neck.
Pilgrim is "Clean Compatible". Not just free of harmful and toxic chemicals but uses only those ingredients that either enhance the health of our hair & skin or support the effectiveness of formulations.
For best results, try our kit
FAQs
Yes! This product is unisex and can be used by both men and women.
Please refer to the HOW TO USE section for a detailed explanation.
It can be used by acne and blemish-prone skin types.
It is amazing product I loved it
Best serum for acne marks.
I've been using this product from last few days it rally works.