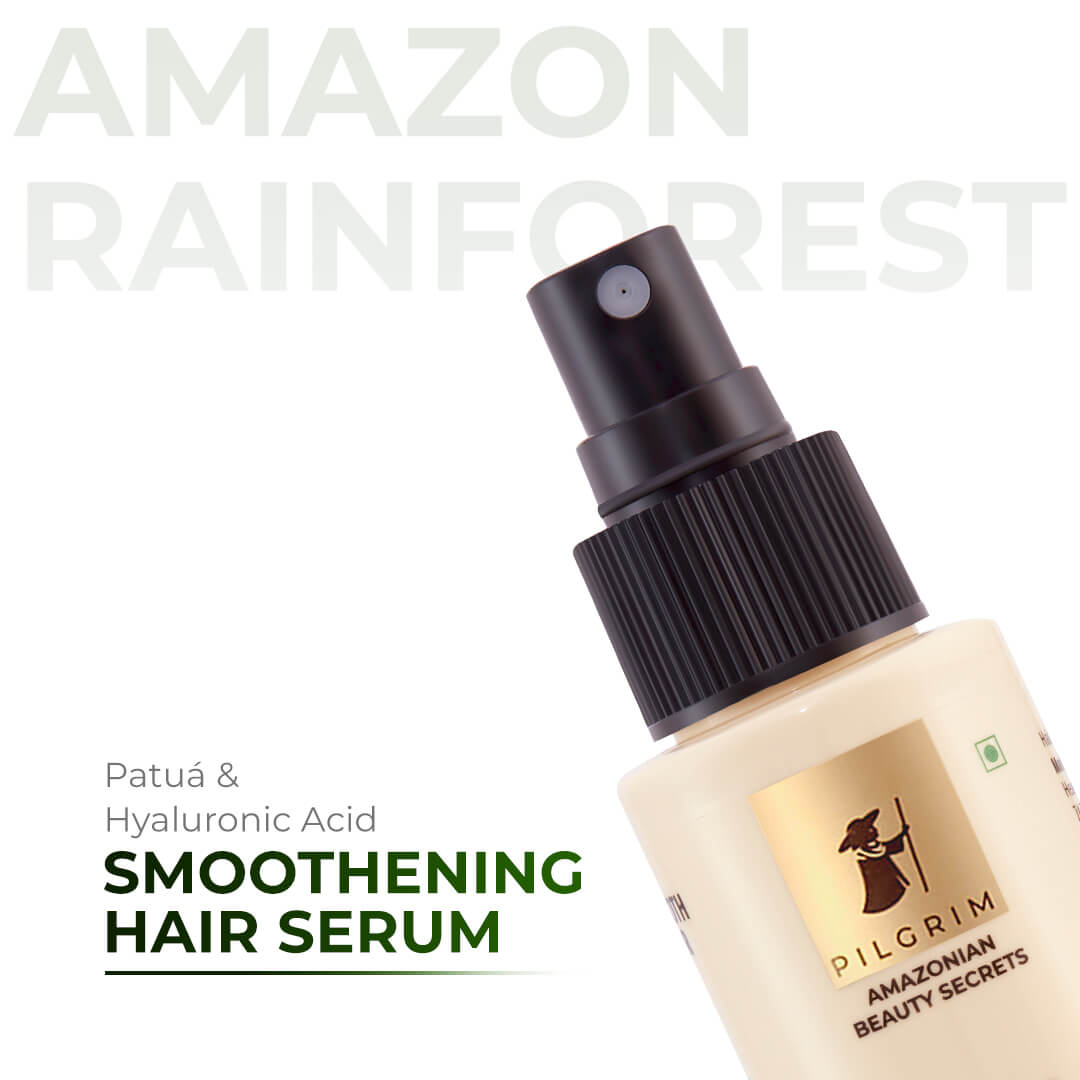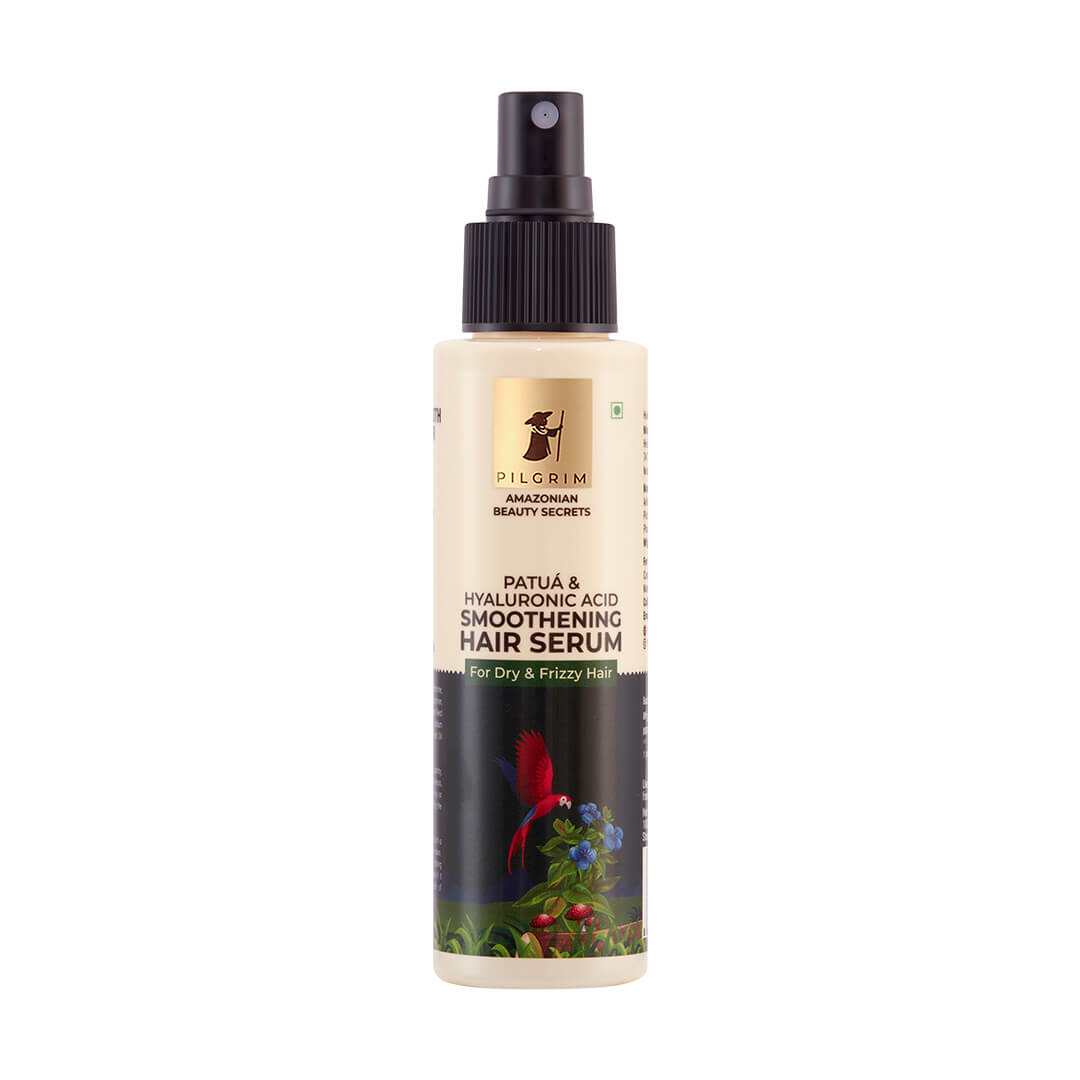 Patuá & Hyaluronic Acid Smoothening Hair Serum
Serum for Styling and Smoothening
MRP inclusive of all taxes
Active Offers
Buy 1 Get 1 Free
BUY 1 GET 1 FREE on this product.
Discount will be auto applied
Free shipping On orders above ₹199
Product Description
Size: 100.0 ml 3.4 fl. oz.

Suitable for: Dry & Frizzy Hair

Powered by a timeless Amazon haircare beauty secret, the Patuá & Hyaluronic Acid Smoothing Hair Serum moisturizes and smooths for shiny, healthy-looking hair. The restorative serum is ultra-hydrating, with Patuá and Hyaluronic Acid. Great as a styling product and brilliant...
agreed it smoothened hair ends
confirmed it tamed flyways
*Based on 6 weeks of consumer usage
Apply a required quantity, depending on hair length and frizziness, evenly through towel-dried hair. Blow-dry or style as desired. Can be reapplied during the day for added shine and frizz control.
Pilgrim is "Clean Compatible". Not just free of harmful and toxic chemicals but uses only those ingredients that either enhance the health of our hair & skin or support the effectiveness of formulations.
For best results, try our kit
FAQs
No, the serum is lightweight and does not make hair look greasy.
With continued use, the hair strands become softer and more flexible and the ends split less often.
This serum won't promote hair growth, but it will aid with dryness, frizz, and shine. For hair growth, we recommend Redensyl & Anagain Hair Growth Serum.
Patuá & Hyaluronic Acid Smoothening Hair Serum
Best hair serum
I have applied this serum for about three times in a week now, I see the different my frizzy hair gradually becoming soft
Excellent product for a frizzy hair.immediately after the hairwash when the hair is 70 %wet apply the serum for good resultif the hair is dry also we can use the serum as detanglerbest detangler for curly hairs
Serum is super light and the smell is heavenly... Nice product and fast delivery by Amazon...thank u Amazon??