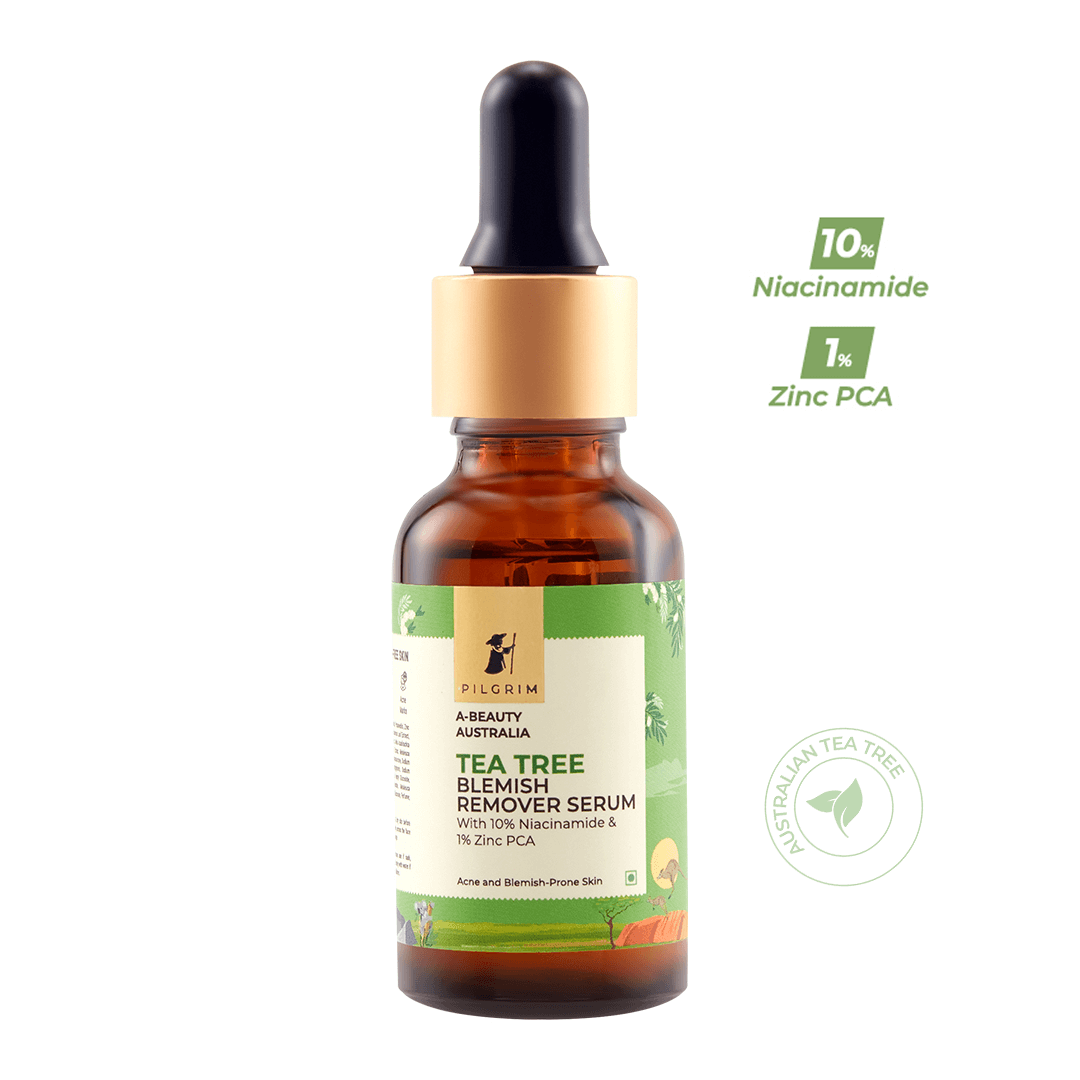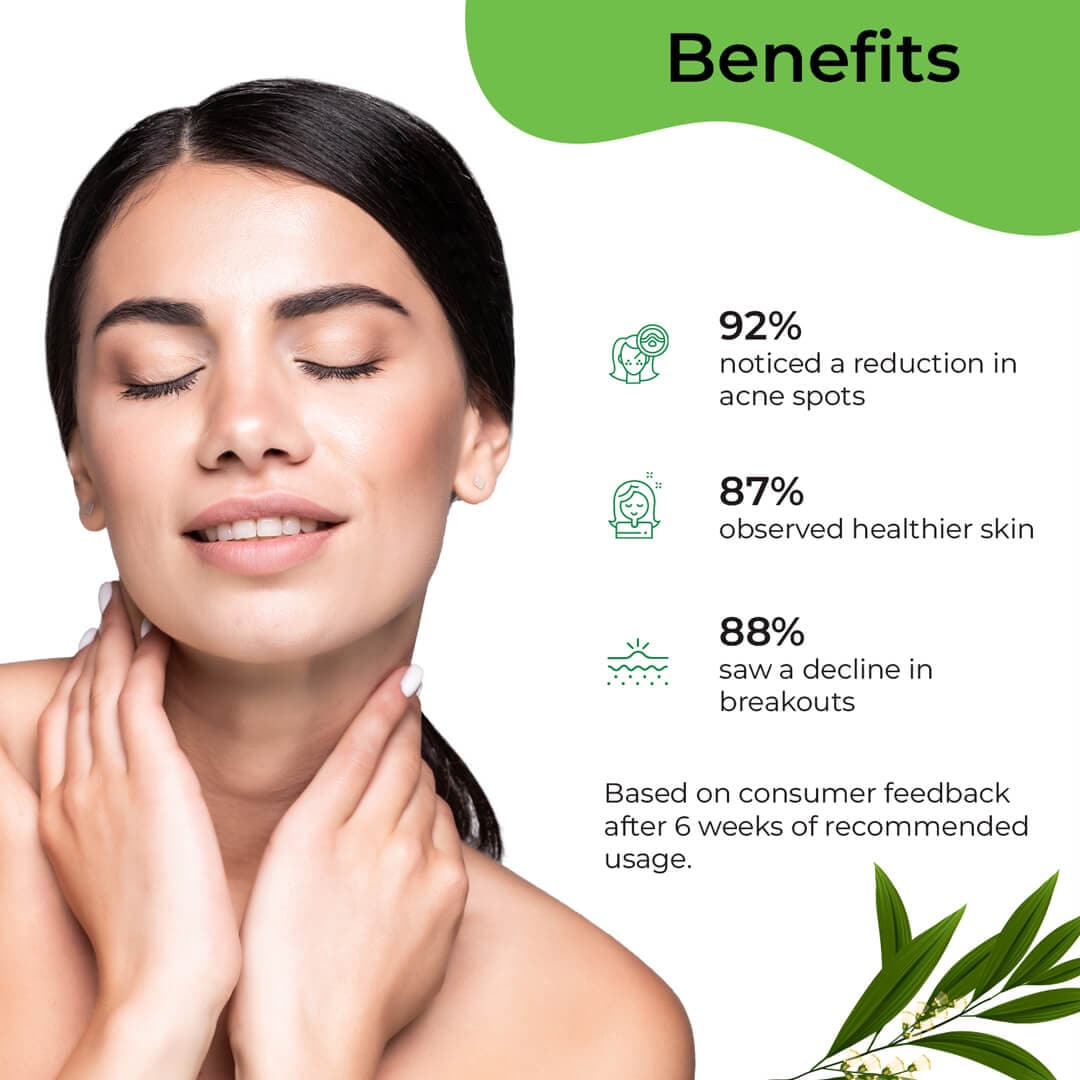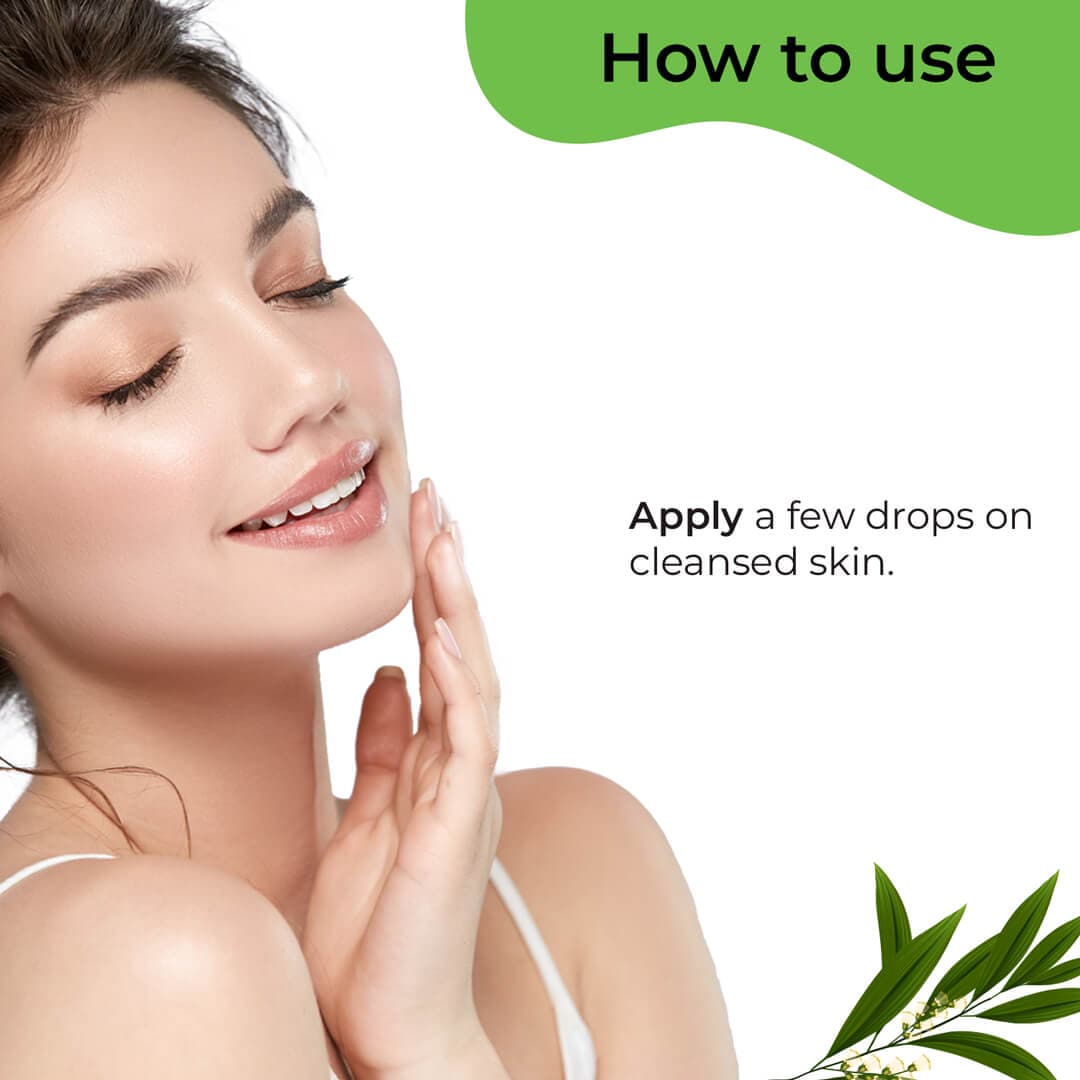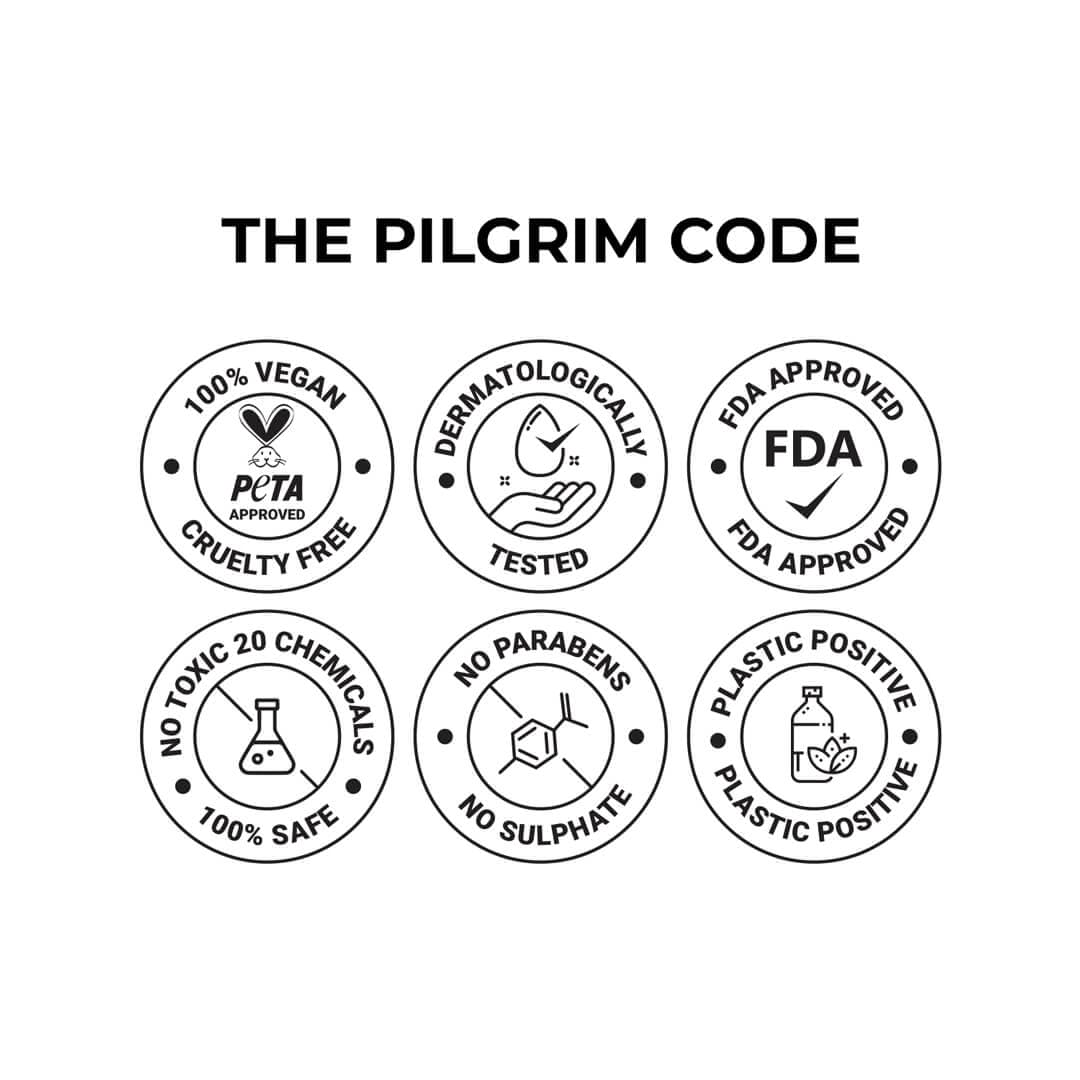 Tea Tree & 10% Niacinamide Blemish Remover Serum
Discover Blemish-Free Skin
MRP inclusive of all taxes
Active Offers
Buy 1 Get 1 Free
BUY 1 GET 1 FREE on this product.
Discount will be auto applied
Free shipping On orders above ₹199
Product Description
Size: 30.0 ml | 1.0 fl. oz.

Suitable for: Acne and Blemish-Prone Skin

The Tea Tree & 10% Niacinamide Blemish Remover Serum with 1% Zinc PCA is a potent formulation to diminish blemishes and acne marks. Super skincare ingredient 10% Niacinamide (a derivative of vitamin B3) helps repair the skin barrier and...
noticed reduced acne spots
saw a decline in breakouts
*Based on 6 weeks of consumer usage
1. Apply 3-5 drops to clean & dry skin before creams, oils or moisturizers. 2. Spread evenly across the face and neck with your fingertips. 3. Do not massage.
Pilgrim is "Clean Compatible". Not just free of harmful and toxic chemicals but uses only those ingredients that either enhance the health of our hair & skin or support the effectiveness of formulations.
For best results, try our kit
FAQs
Yes! This product is unisex and can be used by both men and women.
Please refer to the HOW TO USE section for a detailed explanation.
It can be used by acne and blemish-prone skin types.
best for blemishes.its really working
this is my third time purchase
too good
it's a very useful product.... believe me my all acnes are gone
It's gud
Its my 2nd order its gud or skin
Tea Tree & 10% Niacinamide Blemish Remover Serum